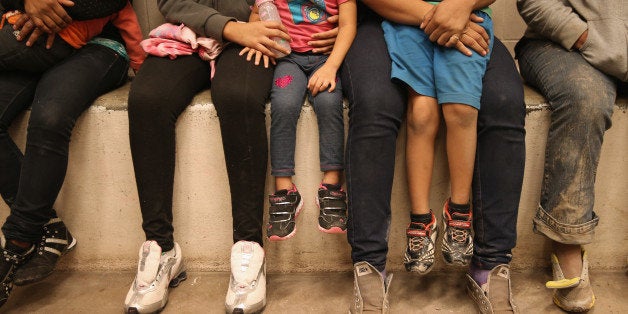 NEW YORK -- The city of New York will help pay for legal services for minors from Central America who crossed the border illegally by themselves this year and were later relocated here.
The initiative announced Tuesday by City Council Speaker Melissa Mark-Viverito (D) will offer $1.9 million in legal aid that for many migrants can mean the difference between getting deported and being allowed to remain in the United States. The move marked a sharp contrast to Washington, where a gridlocked Congress failed to pass any legislation this year to address the unaccompanied minors crisis.

"This country faces an immigration crisis," Mark-Viverito said Tuesday at a press conference at City Hall. "But these children face a crisis in their home countries that far surpasses anything being debated on Capitol Hill, City Hall or on TV. This isn't a political issue; it's a moral one."
Some $1 million will come from the public funds already allocated in the 2015 budget for legal services. The nongovernmental organizations Robin Hood Foundation and New York Community Trust are contributing the balance.
In announcing the initiative, New York joins San Francisco as one of the cities willing to commit public funds to help defend the children, who are not legally entitled to a public defender because deportation cases are carried out in civil court.
"With Washington's failure to act on comprehensive immigration reform, it's falling to states and very often to cities to fill in the gaps," Mark-Viverito said.
Over the course of this year, more than 66,000 children traveling alone -- the vast majority of them from the Central American countries of El Salvador, Guatemala and Honduras -- crossed into the United States illegally. Another 66,000 family units traveling together were apprehended this year as well, according to Customs and Border Protection figures. Most of them were fleeing out-of-control violence and poverty in their home countries and seeking family members in the United States.
By U.S. law, unaccompanied minors from countries other than Mexico and Canada apprehended while crossing illegally are not immediately repatriated. Instead, they are usually reunited with a family member and face their deportation cases from outside detention.
Some 2,500 of the children will settle in New York City by the end of the year, according to Eric Weingartner, the managing director of Robin Hood.
Immigrant advocates say many of the children might qualify for asylum or other protections afforded by U.S. law to victims of human trafficking. Without a lawyer, however, it's difficult for children to know whether they may be entitled to relief from deportation.
"These are children who have fled unspeakable horrors in their home countries," Mark-Viverito said. "Without legal representation, these young people will be sent back to their home countries, where they will likely encounter abuse, persecution, gang violence or possible death. We cannot turn our backs on these children."
Dana Leigh Marks, president of the National Association of Immigration Judges, has warned that rapidly adjudicating deportation proceedings for children who fled violence at home may put them in danger.
"In effect, these can be death penalty cases," Marks said last month, according to The Houston Chronicle.
Before You Go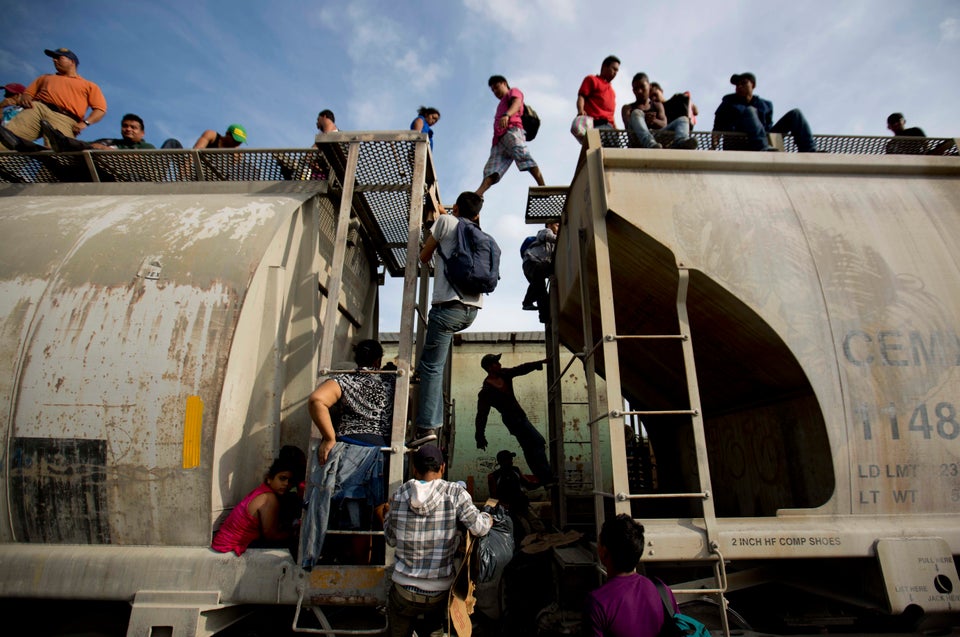 Why Latin Americans Really Come To The U.S.
Popular in the Community