When the self-described Islamic State published instructions for truck and car attacks in its propaganda magazine last November, New York's law enforcement took notice.
The article in the group's Rumiyah magazine featured photos of Macy's Thanksgiving Day Parade, which winds through the middle of Manhattan, and included a caption calling the event "an excellent target." In response, New York's counterterrorism officials visited 148 truck rental locations to instruct them on how to spot suspicious indicators and alert authorities. After vehicle attacks in Europe in the following months, authorities reached out twice more to reiterate their advice.
But despite the warnings and a range of other security measures in place to stop a vehicular attack, authorities say a 29-year-old man with an allegiance to ISIS managed to kill at least eight people and injure 12 on Tuesday in lower Manhattan as he drove a rented truck down a bike path.
The attack highlights just how difficult it is for cities and law enforcement agencies to protect against terrorism in general, and vehicular assaults in particular. As governments around the world seek to protect urban areas from terror using barriers and increased security, the reality is that there are limits to such safeguards.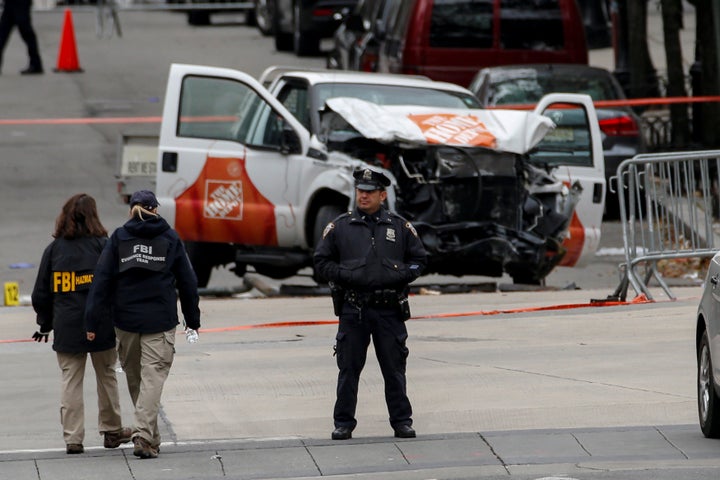 A Surge In Vehicle Attacks
Car and truck attacks have become a preferred method of terrorism because they don't require much planning, training or expensive weapons but can be extremely deadly. Vehicles are readily available, and they avoid the type of suspicion that stockpiling weapons or explosives would bring from authorities.
In London, Berlin, Stockholm, Barcelona, Spain, and Nice, France, such attacks have killed over a hundred people in little more than a year. North America has not been immune to the tactic either, as car rammings occurred in Montreal in 2014 and Columbus, Ohio, last November.  
As ISIS loses much of its territory in Iraq and Syria, the group has increasingly emphasized such attacks as a way for its supporters to show their dedication and inflict harm.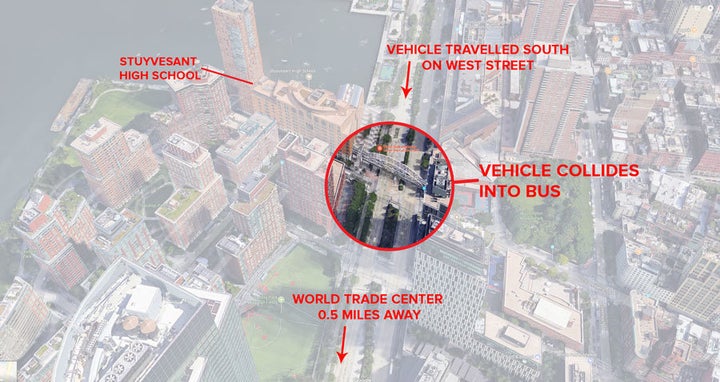 New York's Anti-Terror Preparations
New York has been ahead of the curve preparing for vehicle attacks. The city has set up early warning systems and has devoted immense resources to counterterrorism.
After the Sept. 11 terror attacks, New York built up barricades to control the flow of foot traffic and increase security near certain landmarks. Many high profile areas of the city, such as Wall Street and around the United Nations building, have heavy barriers and other vehicle mitigation devices to deter attacks. 
New York also redesigned its Times Square tourist hub to include more security bollards following recommendations from a counterterrorism official in 2012, who was alarmed by al Qaeda propaganda calling for such attacks. 
But cities are not prisons, and it's unreasonable to expect heavy security measures and concrete blocks on every corner ― nor may it be desirable.
"Constructing a hyper-secure urban landscape that restricts movement and mobility, and could discourage people visiting the public realm, will reduce quality of life and livability in any city," Jon Coaffee, an expert on urban geography and security at the University of Warwick in England, told HuffPost.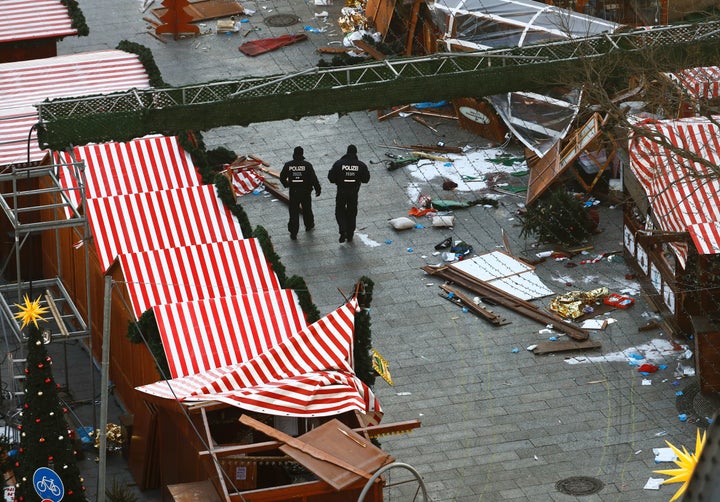 Cities Grapple With How To Stop Attacks
Although New York was the latest target, major cities across the world have been forced to deal with how to prevent vehicular terror attacks.
After a truck attack killed 12 people at an open air market in Berlin last December, city Police Chief Klaus Kandt laid out the difficulties in stopping such violence.
"There are an almost unlimited number of soft targets, that's simply the fact, so there are many possibilities to kill people with a truck," Kandt said.
London, which has had barriers around its city center since Irish militants carried out bombings in the early 1990s, added additional security bollards near major sites and deployed specialized anti-vehicle netting at events following three deadly vehicle attacks this year. The United Kingdom is also considering putting new restrictions on van rentals.
Other European cities have blocked off streets, put up concrete barriers and increased police presence around tourist hubs in response to vehicle attacks. But incidents have continued, as extremists manage to find new vulnerabilities.
As the concern over vehicle attacks rises, authorities are seeking new ways to mitigate the threat. Even if the attacks aren't wholly preventable, new techniques will likely be found to safeguard the places where they could do the most damage. 
Calling all HuffPost superfans!
Sign up for membership to become a founding member and help shape HuffPost's next chapter