New York Attorney General Eric Schneiderman (D) announced on Wednesday that his office is opening an investigation into alleged voter irregularities during New York's Tuesday primary.
About 120,000 Democrats suspiciously disappeared from voter rolls in Brooklyn, according to NPR. An analysis of voter data by WNYC found that none of New York City's other boroughs saw such a significant decline in the number of Democrats and just seven of the state's 62 counties saw a decrease. The head of the New York City Board of Elections said so many voters were dropped in a small time frame because retirements and illness of staff members at the agency caused it to fall behind in maintaining its voter rolls, and it purged a high number of voters as it caught up with the backlog.
"I am deeply troubled by the volume and consistency of voting irregularities, both in public reports and direct complaints to my office's voter hotline, which received more than one thousand complaints in the course of the day yesterday," Schneiderman said in a statement. "That's why today, we have opened an investigation into alleged improprieties in yesterday's voting by the New York City Board of Elections. If necessary, we will initiate inquiries in additional areas of the State where voting irregularities appeared unusually high."
"Voting is the cornerstone of our democracy, and if any New Yorker was illegally prevented from voting, I will do everything in my power to make their vote count and ensure that it never happens again," he continued.
New York City Comptroller Scott Stringer (D) announced on Tuesday that he would audit the Board of Elections. Mayor Bill de Blasio (D) described what had happened as a "purge" and said the errors indicated the board needs "major reforms."
Before You Go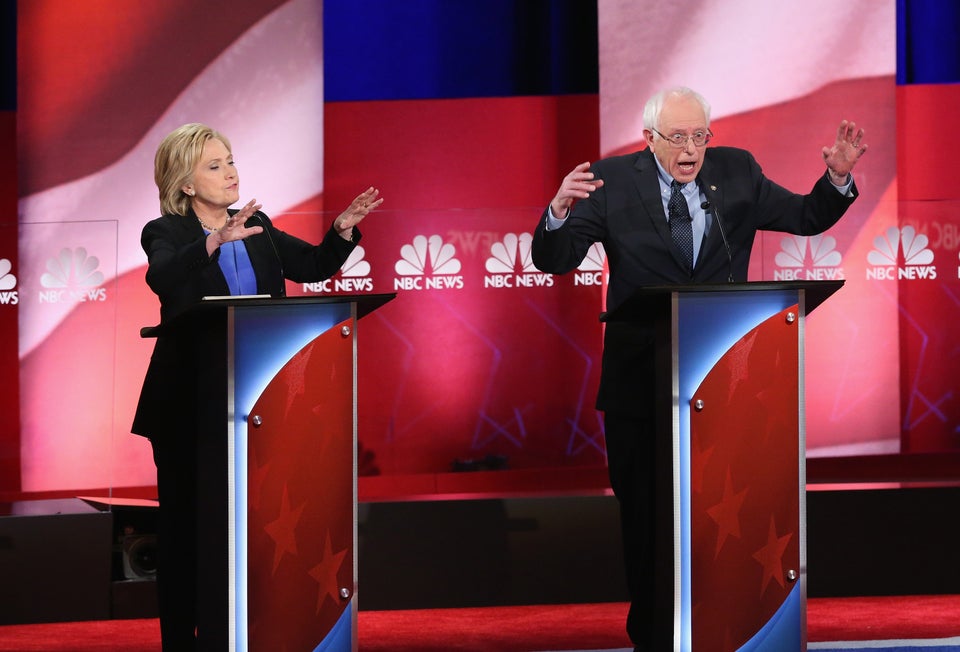 Bernie Sanders And Hillary Clinton Face Off
Popular in the Community