"Hello, it's winter, yes!"
In an interview that deserves to be shown on a loop in the Museum of Modern Art, a New Yorker named Diane gives an animated speech about the winter weather.
Over the weekend, local New York news station PIX11 News interviewed "Diane from Brooklyn" about a snowstorm that was supposed to slam the city. 
"We getting mad because it's snowing, but it's winter outside. I mean, we are a bunch of weird people, OK? If it was summer and it was snowing, yes. It is winter!" said Diane, with a thick New York accent in a glorious video from the station.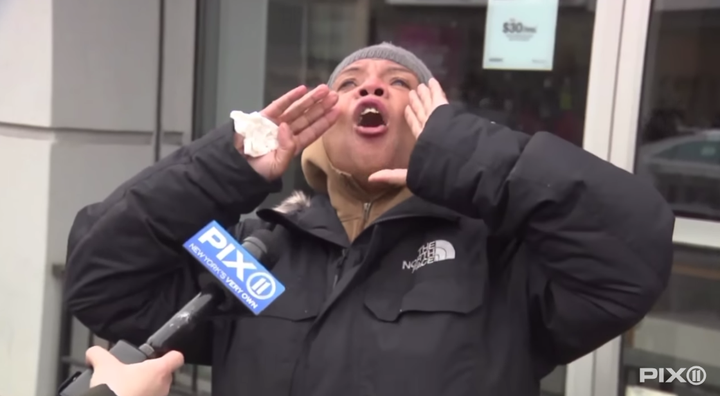 Diane was lamenting how many people get upset when snow interrupts their plans, but, she says, "It's winter, hello!"
"Hello, about three, four weeks ago it was, WHAT? Three degrees outside! It's a heat wave outside," Diane elaborated on the 30-some-degree temperature.
Throughout her passionate speech, Diane gesticulates wildly and shouts, "hello!" as though she's Biff in "Back to the Future" and the better part of New York is Marty McFly. It's truly a video for the ages. 
We're not the only ones who were charmed by Diane. People on Twitter seemed to love her essence:
REAL LIFE. REAL NEWS. REAL VOICES.
Help us tell more of the stories that matter from voices that too often remain unheard.