Players, officials and fans stood as "God Save The Queen" echoed throughout Yankee Stadium in the Bronx, paying tribute to the 22 people killed and at least 59 others injured in the worst terrorist attack in the U.K. in over a decade.
The venue's jumbo video screens displayed "Our thoughts and prayers to the victims in Manchester" alongside images of the U.K. flag and memorial candles during the tribute. "The Star-Spangled Banner" followed the U.K.'s anthem before the first pitch was thrown out for the game versus the Kansas City Royals.
"I think you always think about it," Yankees manager Joe Girardi told The Associated Press before the game. "I think our people have done a really good job doing everything they can to protect our fans and protect the players and everyone involved that's here in this building, you, me, but you're always worried. I mean, that's the world we live in. So you put your faith in the people that are taking care of us and you trust them."
At least 20 people remained in critical condition at U.K. hospitals on Wednesday morning following the devastating Monday evening suicide bombing at Manchester Arena, in which 22-year-old Salman Abedi, a British man of Libyan descent, detonated an improvised explosive device at the end of U.S. pop star Ariana Grande's concert.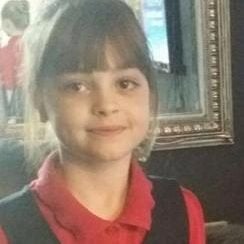 Manchester Bombing Victims