The latest cover of The New Yorker is a bold statement about recent events in Ferguson, Missouri, a city roiled by the shooting of unarmed black teenager Michael Brown.
The image, which is on the front of the magazine's Sept. 1 issue, shows people holding up their hands under the glow of headlights from a police vehicle.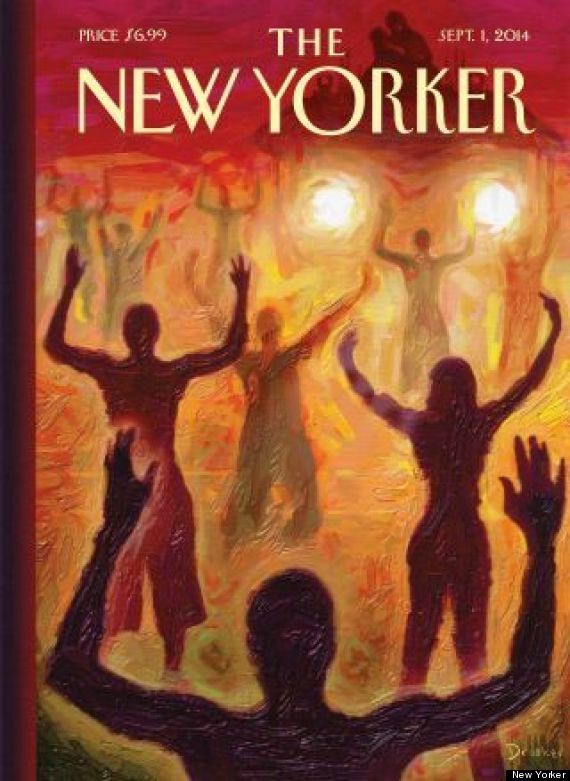 The "hands-up" gesture has come to be a symbol of protest after a police officer shot Brown earlier this month. His death has sparked demonstrations in Ferguson and violent confrontations as police crack down on protesters.
"An artist friend of mine was killed by a cop in lower Manhattan, back in 1991," Drooker said. "He happened to be black, and the police officer was never indicted."
Ferguson was also the cover story for the latest issues of Time and Bloomberg Businessweek. The magazines featured photos of people making the hands-up gesture -- which were both captured by Getty photographer Scott Olson, one of several journalists who were arrested by police while trying to cover the protests earlier this week.
Related
Popular in the Community