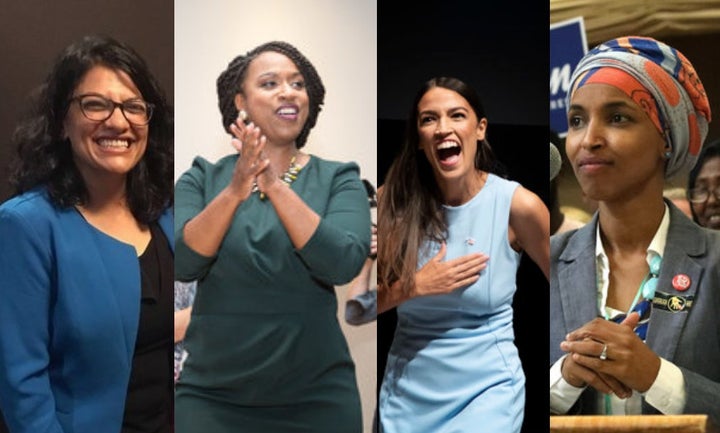 The New Yorker's latest cover highlights the diversity of the incoming freshman class of Congress and underscores what they will be walking into in January 2019: A room filled with white men.
Illustrated by artist Barry Blitt, the cover is a nod to the record number of women elected to Congress in Tuesday's midterm election.
Most of the illustration is without color, depicting men in suits talking among themselves in a room. The only pour of color is in the room's open door, where new lawmakers, led by women, are entering.
The cover is titled, "Welcome to Congress."
Blitt said that the results of the midterm elections were a reprieve from the political chaos of late.
"In all the rancor and madness of the past few weeks (hell, the past few years), it appears we've just lived through a nice moment," the artist told The New Yorker in an article explaining the artwork.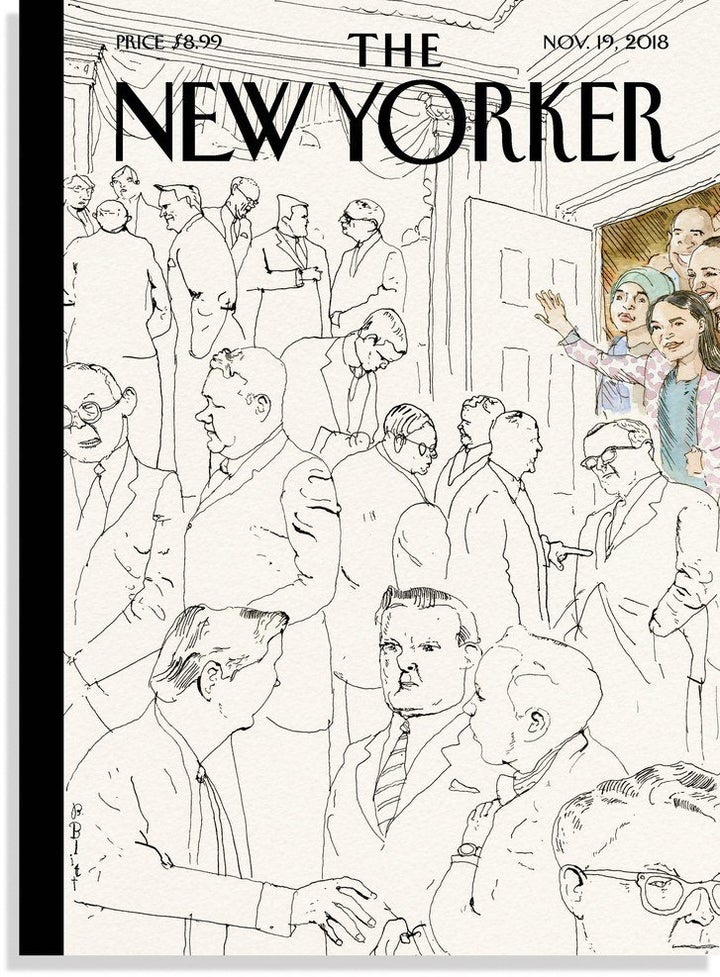 At least 100 women won House seats ― including 40 of color ― the largest number of women ever elected to the chamber.
The winners included Rashida Tlaib and Ilhan Omar, the first Muslim women elected to Congress; Alexandria Ocasio-Cortez, who at 29 years old is the youngest woman ever elected to Congress; Veronica Escobar, the first Latina sent to Congress from Texas; and Sharice Davids and Deb Haaland, who are set to become the nation's first Native American congresswomen.
Popular in the Community