As though standing behind both candidates on stage and facing moderator Jim Lehrer, Blitt depicted a sturdy Mitt Romney behind the podium with his arm and index finger extended.
For Obama, well, Blitt took a different approach. He drew an empty chair behind the podium, recalling Clint Eastwood's speech at the Republican National Convention in August, in which the actor spoke to an empty piece of furniture while pretending to converse contentiously with president.
"This image seemed like a proper response to the first Presidential debate," Blitt told the New Yorker's Culture Desk. "But I'm not sure I realized how hard it is to caricature furniture."
PHOTO: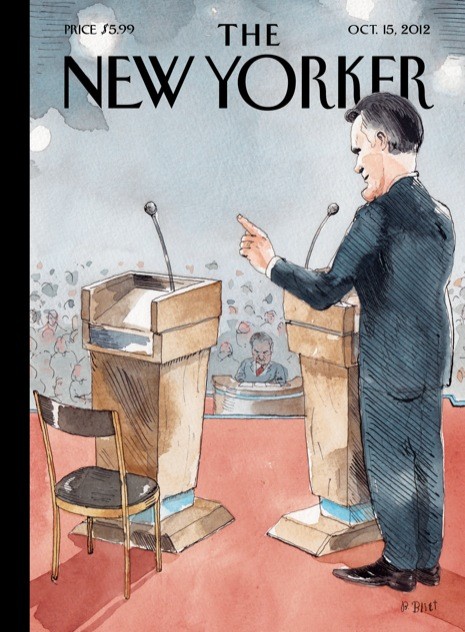 Related
Before You Go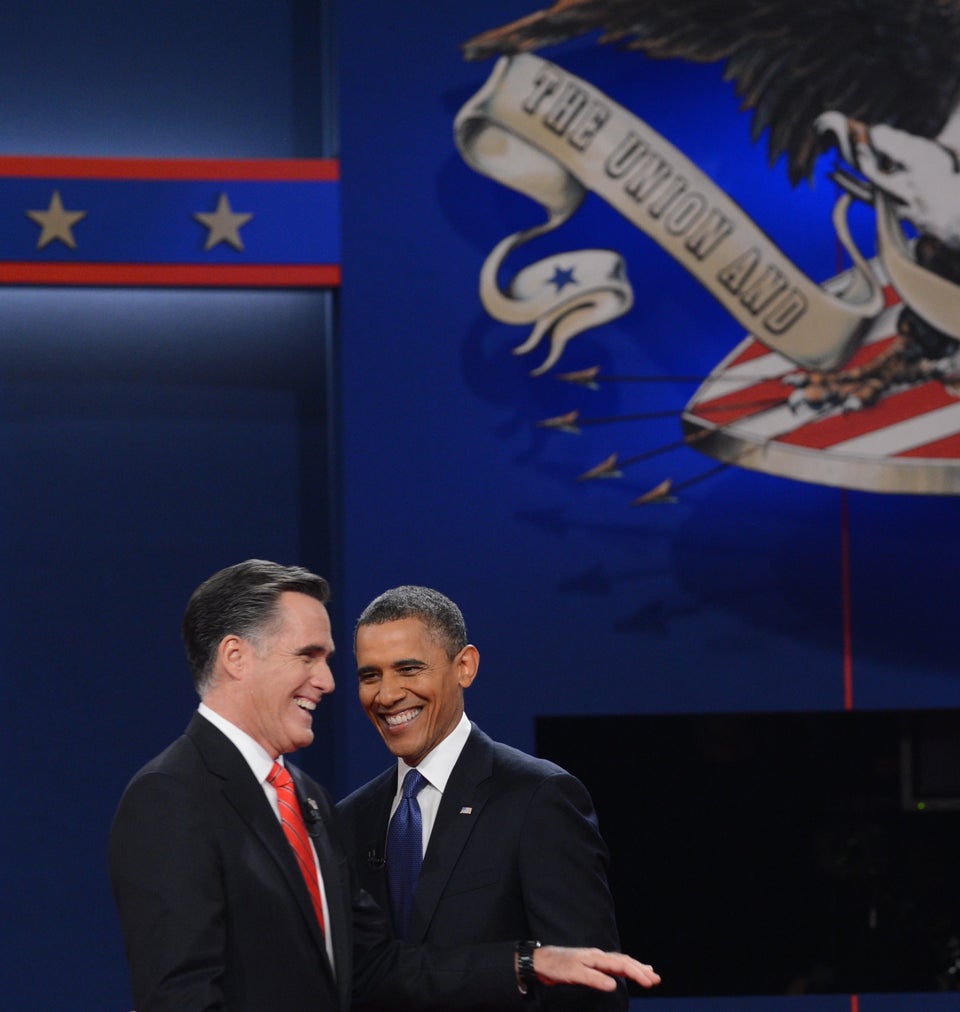 Presidential Debate
Popular in the Community