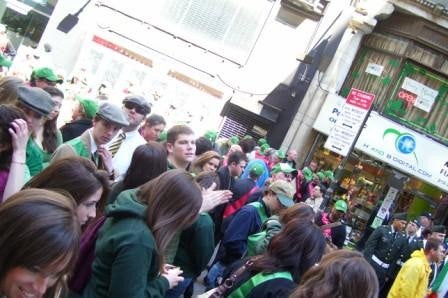 Are you a young New yorker who feels crushed by poor job prospects and absurdly high housing costs, taxes and living expenses? Do you fear you'll soon have to abandon dreams of making it the Empire State? If so, you're not alone.

About one in three New Yorkers under 30 plans to leave the state, according to a new Marist poll. Thirty-six percent of young New Yorkers say they're moving on to greener pastures and 26 percent of adults said they'll leave in the next five years. Twenty-four percent of New York City residents said they'd pack their bags.
"New Yorkers are feeling the financial squeeze on the home front. Right now, many young people do not see their future in New York State," said Lee Miringoff, Director of The Marist College Institute for Public Opinion. "Unchecked, this threatens to drain the state of the next generation."
More than 60 percent of those who said they're abandoning New York are doing so for economic reasons like jobs, the cost of living and taxes. More than three-quarters of those surveyed said they view New York as an expensive place to raise a family.
The survey also showed that 69 percent of poll takers want property taxes capped so that they do not rise more than two percent a year.
REAL LIFE. REAL NEWS. REAL VOICES.
Help us tell more of the stories that matter from voices that too often remain unheard.