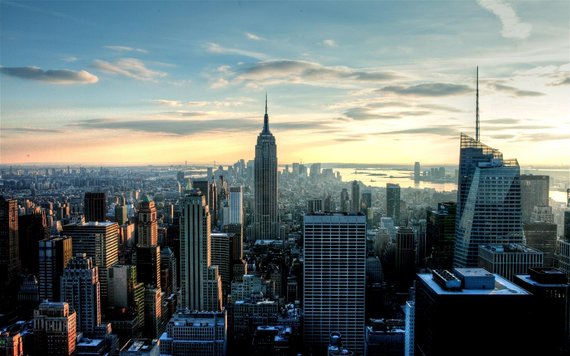 As New York's wealthy flock to the city and millennials trade in their apartments downtown for the Upper East Side, the residential makeup of New York's neighborhoods is experiencing a reversal.
While moving to the suburbs was a luxury in the past, now more than ever the wealthy are returning to Manhattan to purchase "mansions in the sky." Real estate appraiser Jonathan Miller reports that over the past seven years, only 11 homes with at least a $10 million sales price have sold in Westchester, whereas 1,355 have sold in New York City during the same period. The trend has not subsided, as 36 homes of the same price point sold in 1Q 2015 in the city and not one sold in Westchester.
Robert A.M. Stern, starchitect of some of the city's most luxurious residential buildings, including 15 Central Park West, attributes the shift to the new condo's inclusion of "country club-like amenities," such as private fitness centers, pools, and restaurants, making New York City's luxury apartments rival the perks of upscale suburban living.
However, while the city is attracting upmarket buyers, the Hamptons remains appealing to such buyers. According to Miller's report, released by Douglas Elliman, the Hamptons housing market saw its highest 1Q sales activity in eight years. The luxury market, encompassing its top 10 percent with an entry point at $3,650,000, experienced increases in both average sales price and number of transactions closed from 1Q 2014 to 2015. New York's elite seem to favor a balance of living in Manhattan and the ability to escape to Long Island during the summer with their city neighbors.
For those young New Yorkers detached from the world of country club-like condominiums, but still searching for suburban life in the city, uptown Manhattan is increasingly attractive. According to the Observer, New Yorkers in their 20s are leaving their apartments in the city's vibrant neighborhoods of the Village, Soho, and Chelsea in favor of quiet and more comfortable living on the Upper East and West sides.
As New Yorkers trade in old for new, they are looking to start fresh relationships with their new homes and neighborhoods. Development advocate Nikolai Fedak describes the city's continuous evolution -- "The only unchanging constant in New York is change."
Calling all HuffPost superfans!
Sign up for membership to become a founding member and help shape HuffPost's next chapter