They're creamy. They're slightly mushy. They've been called "green gold."
What are these mysterious gems? They're avocados. 
And New Zealanders are resorting to theft to get hold of them.
"People want them, people know they need them in recipes, so the thieves are thinking, 'Maybe we'll be able to get a good price for these avocados,'" said New Zealand Avocado CEO Jen Scoular on BBC's "Newshour" program. (Who knew there was an CEO of avocados, and how do we get that job?)
In the interview, which can be heard below, Scoular elaborated on the cause of the problem: "In New Zealand, we don't import avocados, and we've had a moderate supply of avocados in the last season and a big increase in demand."
The going rate for the guacamole eggs is currently $4 to $6 New Zealand dollars ($2.80 to $4.20) each. That's a pretty high price to pay for something you smush on toast, which explains the appeal of stealing them and selling them on the black market. 
New Zealand police are thinking the criminal -- or criminals -- are using the cloak of darkness to pluck avocados from trees.
"They must have spent a few hours there taking fruit off the trees, loading them into his own car. We are not sure if he parked the car down the driveway or kept it on the side of the orchard," Sergeant Aaron Fraser told Stuff.co.nz.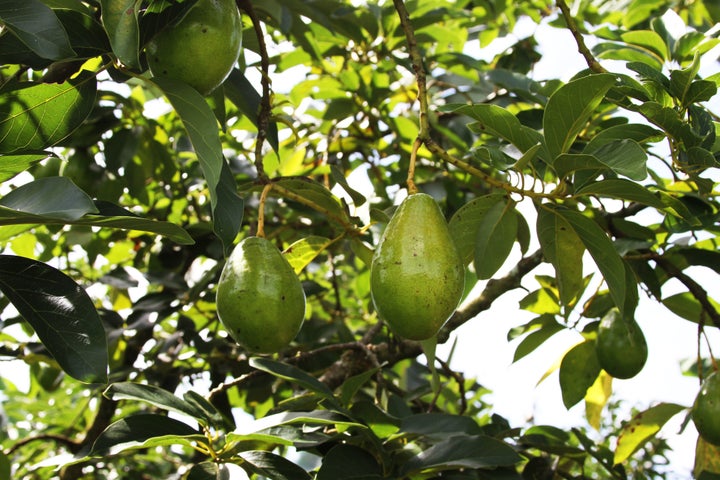 Despite all this madness, there is one thing thieves should know: The avocados they're plucking aren't ripe yet!
The crops are immature this time of year, Fraser has said, and they aren't expected to be ripe and ready until around September or October. Black market buyers: Beware of shoddy avocados!
Our resident Kiwi in the office, who asked to remain anonymous, had this to say about avocados: "I enjoy them sometimes."
For the other New Zealanders who are desperate for avocados, it's going to be okay. Your avocados are coming, so please stop stealing them. We hope you'll take Scoular's food advice when they arrive.
"You can have them as a smoothie, you can have them on your toast, you can have them in your salad or pizza, but there are also foodies finding whole other new recipes, chocolate mousse," she said. 
REAL LIFE. REAL NEWS. REAL VOICES.
Help us tell more of the stories that matter from voices that too often remain unheard.
BEFORE YOU GO
PHOTO GALLERY
Gifts For Avocado Lovers