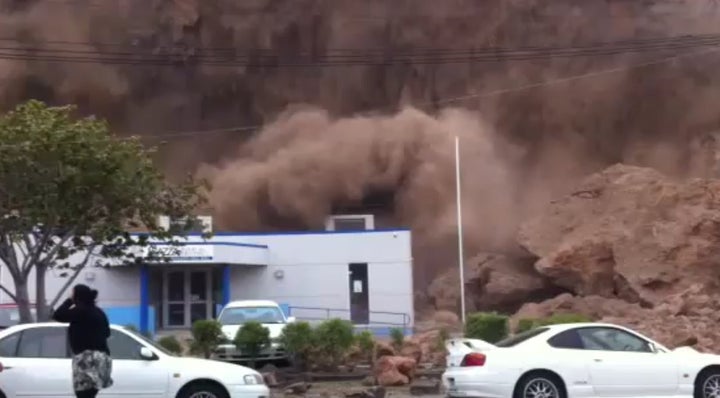 A strong earthquake shook New Zealand on Tuesday afternoon, according to reports.
The 6.3-magnitude quake, per the USGS, shook New Zealand's South Island and its largest city of Christchurch at 12:50 p.m. local time.
Scroll Down For Live Updates
The New Zealand Herald reported that the quake's epicenter was Lyttelton with a depth of 5 kilometers, though it was felt as far away as Wellington and Dunedin per Twitter reports. It shook the Canterbury region, which has a population of approximately 500,000. Radio New Zealand reports "that some people have been killed."
Radio New Zealand also noted some of the damage from the quake in Christchurch: a church collapsed, a bridge is impassible, the airport has been shut down and the mayor is urging people not to drive due to road damage.
HuffPost reader Laura Campbell submitted these photos of the damage in Christchurch. A local New Zealand media outlet posted this photo of damage to Chirstchurch's historic Christchurch Cathedral.
Videos of the quake are beginning to surface on YouTube. One video (watch below) shows shaking, presumably an aftershock, and fallen rocks among the damage outside Christchurch.
Popular in the Community