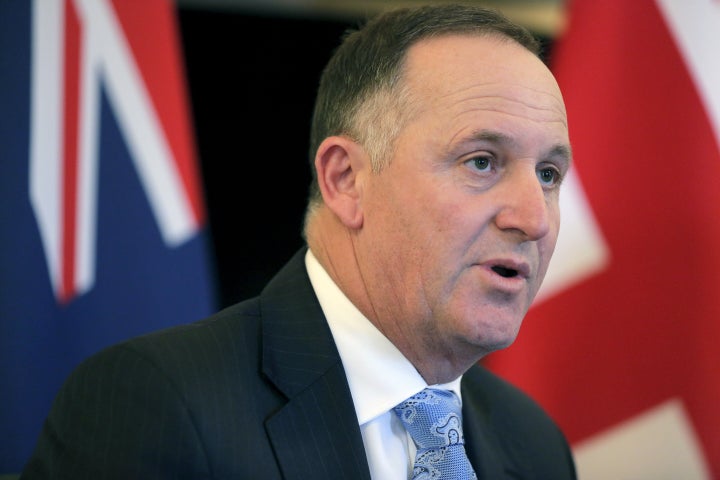 WELLINGTON, Dec 5 (Reuters) - New Zealand Prime Minister John Key unexpectedly announced his resignation on Monday, saying it was the "right time" to leave politics after more than eight years in power.
Key said he had no immediate future plans, but told reporters he would stay in parliament long enough to avoid a by-election for his seat.
"There is no way I could have served out a full fourth term," Key said at his weekly press conference in Wellington, citing family reasons for his departure. "I think in reality if I served six months or a full-year, I would have inevitably had to look down the barrel of a camera and say 'I will serve a full three years'. I would therefore have mislead the public and that is not the way of operating."
Key, a former foreign exchange dealer who worked at firms including Merrill Lynch, won office for the National Party in 2008, ending the nine-year rule of Labour's Helen Clark.
He won praise with his stewardship of the NZ$240 billion ($170 billion) economy in the aftermath of the global financial crisis and two devastating earthquakes around Christchurch.
The National Party caucus will hold a meeting on December 12 to decide the new party leader and prime minister.
Key said he would vote for his deputy and finance minister Bill English to take over. ($1 = 1.4112New Zealand dollars) (Reporting By Jane Wardell, Colin Packham and Jonathan Barrett; Editing by Paul Tait)
Related
Popular in the Community