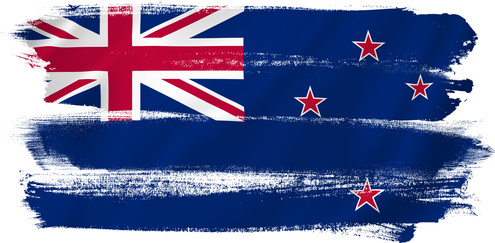 In an era where American prison administrators are losing the battle against illicit cell phone usage in our nation's prisons and lawmakers are creating draconian criminal statues to punish offenders, New Zealand's newest prison, the high-security Auckland South Corrections Facility in Wiri (which is also known as Kohuora), is permitting inmates to use both cell phones and computers, plus some to use tablet computers, in their cells.
The new $300 million, 960-bed prison, which is operated by private prison provider Serco(1), opened May 8, 2015, but prisoners didn't start arriving until May 18. Between 60 and 70 inmates will arrive weekly at the prison through August. The complex consists of 30 buildings, including inmate housing units, recreational facilities, a school, and buildings designed for inmate industry activities. At maximum capacity it will house a quarter of the country's prisoners.
Serco also operates the same "responsible prisoner model" in its prisons in the United Kingdom. Both there and in Wiri inmates have access to cell phones, through which they can call pre-approved numbers, and televisions, which have a keyboard and mouse attached to aid in educational programming. All telephone calls are monitored and prisoners can't call one another. The televisions, which have computer functionality, do not allow for internet access.
Another technologically revolutionary opportunity for prisoners at Auckland South Corrections Facility is the use of tablet computers. Prisoners who enroll in Open Polytechnic's Get Ahead Skills Course are permitted to use tablet computers to earn a NZQA-recognized qualification (their equivalent to a high school diploma). According to Rachel Cole (2), assistant director for reducing offending at the prison,
"Tablets will be issued to everyone who enrolls on the Open Polytechnic's Get Ahead Skills course." With two-thirds of New Zealand prisoners being functionally illiterate, this technology couldn't get into the hands of affected inmates soon enough. According to Get Ahead Skills' website(3,) "[the tablet computers offer] a foundation-level self-development and employment skills suite of courseware . . . [which has the] specific aim of improving literacy and numeracy skills for adult learners."
According to Serco Director of Operations Scott McNairn (4), "When Serco introduced this system in UK prisons, it saw significant improvements in prison security, including a marked reduction in attempts to smuggle in mobile phones, a drop in random mandatory drug test failures, fewer assaults, less bullying and fewer incidents of self-harm."
While providing cell phones and computers to inmates is an interesting idea, the real victory concerns the model of corrections(5) in place. Auckland South Corrections Facility operates on a tiered model of rewards and punishments. Inmates are initially housed in House Block 1, the most restrictive and furthest away from the gate house. As they adhere to the prison's rules and regulations, they are gradually promoted to House Block 2 and House Block 3, each of which provides enhanced freedoms and responsibilities. The final step is being promoted to the flats closest to the gate (called "self care" units). In these flats inmates live within a set budget, plan their meals, buy their food, do their own laundry, and learn how to live in a communal setting, much like they will upon release from custody.
In addition to such innovative, research-based housing, the prison industries program is robust. Serco has come to agreements with industrial partners Cabins To Go, PlaceMakers, and Envirowaste for inmate training. At full capacity, over 200 prisoners will be able to train and work simultaneously. Forty-eight prisoners will learn carpentry, welding, joinery, and engineering; 40 will work for PlaceMakers and Envirowaste; 40 will work in the prison's food service department; 21 will build cabins with Cabins To Go; and 10 prisoners each will work in the prison's recycling, commissary, horticulture, and laundry departments. In addition to these innovative work and training opportunities, inmates will also have access to the traditional variety through the Department of Corrections, to include education, health education, and others.
In the words(6) of Department of Corrections chief executive Ray Smith, "Yes, they will have access to the latest technology, but what we must remember is that the aim here is to get these men into employment. We know that jobs are the best passport out of hardship and away from welfare dependency and reoffending." He explained that the prisoners are provided with such opportunities "so that one day when they walk out, they don't hurt another person, they go back and live a decent life."
Perhaps America could take a strong word of suggestion from such a forward thinker.
Related
Popular in the Community