This post is dedicated to the Stanford sexual assault victim survivor. This extraordinary young woman has gifted us with conversation-changing words. And conversations shape history.
This post is a conversation I want to have about New Zealand's dirty secret.
New Zealand is about these wonderful creative people and breath-taking landscapes, but my beautiful country has a dark underbelly.
My country's dirty secret is the appalling levels of violence committed by New Zealand men - and the culture that sustains it.
I have up close and personal experience of this, having spent 14 years in two abusive relationships.
Both relationships were damaging psychologically, but one was more physically dangerous. That one I wasn't completely confident I'd escape alive.
And, being a mostly heterosexual female, these abusive partners were male.
Despite this, I'm a raging meninist as well as feminist.
As female-perpetuated physical and psychological domestic violence is grossly under-reported, I don't intend recounting my own experiences to perpetuate the 'male offender/female victim' stereotype of domestic violence.
I am going to share with you one way in which men are as much victims of sexism in New Zealand as women; how destructive this is to both men and women, and what we can do about it.
In case you are not a New Zealander, these issues, while severe in New Zealand, are far from restricted to my country. Look around you. The problem, and the solution, will likely be applicable to your country also.
Well, if feminism is about promoting equal rights for women; then meninism is about promoting equal rights for men.
I view this equality as the freedom to be yourself regardless of gender. It's about the right for both men and women to engage in non-stereotypical gender roles without being targeted, shamed, or ridiculed.
But I'm seeing too much sexism and not nearly enough gender equality in New Zealand.
Men and women experience different kinds of sexism.
Women have it more complicated. We are pressured to remain at all times attractive, slim, and nice; to not to get older than 30; and to effortlessly juggle marriage and children with paid work.
For men it's much simpler. They only need to be good at one thing.
I've been eavesdropping on unhelpful 'men versus women' conversations.
The conversational themes are that men are worse than women, and that women have it worse than men, because of men.
And, when you look at the shocking statistics for domestic murders, you can understand why some people might think that.
In New Zealand, between 2000 - 2004, 82 adults were murdered in family violence-related incidents.
Of the 82 people murdered, 26 were men and 56 were women.
While the numbers don't add up due to an offender not always being apprehended - the number of women murdered by a male partner, or ex-partner, was 45.
The number of men murdered by a female partner, or ex-partner, was 3.
These statistics chill my blood. I could have been one of these statistics. But there are other statistics I find just as chilling.
Do you know the most common causes of death for New Zealand men?
Heart disease is top of the leader board. Closely followed by suicide.
These suicide statistics are why I am a raging meninist as well as a feminist.
Why are our men killing others and themselves?
The famous New Zealand rugby player and All Black, Sir John Kirwan, had a strong association with Lifeline, and I was working the phones when his depression/Lifeline advertisements were on TV. We always had spikes in the numbers of men calling after screening of the 'John Kirwan ads'.
And they all said the same things:
They weren't coping
Because they weren't coping they felt like failures as men
They felt like they had to be strong for everybody else – because that's what real men do
That they should be able to 'do it alone' – because that's what real men do
They felt like asking for help was admitting, to themselves and others, that they were weak
However, having John Kirwan - the penultimate macho hero – tell the world that he'd struggled with depression and that it was okay to ask for help - gave these men permission to call Lifeline and seek support.
I don't mean to imply that John Kirwan suddenly made it easy for these men to admit, even to an anonymous counselor, that they were not coping.
The men admitted that admitting that they were not coping was terrifying.
But, I would ask them, isn't that the definition of courage? – doing the things that terrify us the most?
In which case, asking for support was possibly the most courageous thing these men had ever done.
John Kirwan was encouraging men to reach out for support with depression.
Depression is strongly correlated with suicide.
Our beautiful young men aged between 15 and 24 are killing themselves. (Although my creative/caring/funny/musical/smart/artistic Uncle Toby was in his 50's when he took his own life.)
What are we going to do about this?
We can't save everyone. I couldn't save my uncle. He killed himself two hours after I told him not to.
To cope with this, I hold onto the memory of a Lifeline caller - a young man. He told me, just before he hung up, that because of talking to me he'd decided not to kill himself that night. I had no idea he was planning suicide.
So my suggestions for keeping our men alive include not placing unbearable burdens on our boys and men by telling them to 'harden up'. I suggest that we don't deny them social support by telling them to 'man up'.
I do suggest that we teach them how to be assertive – meaning openly expressing our thoughts and feelings in ways that are authentic, yet still respectful of others. I suggest that we learn how to be assertive.
Assertiveness means expressing difficult emotions such as anger in healthy, adaptive ways, rather than turning it inwards – or depressing it. Maybe with fatal suicidal results.
It also means expressing emotions, such as anger, in healthy ways rather than turning it outwards. Maybe with fatal murderous results.
But most importantly we need to model this behavior.
Because it's pointless telling a young man that it's okay not to be perfect: that it's okay not to be right; that it's okay not to be tough all the time; that it's okay not to win every time; and that it's okay to ask for help - when we don't have the courage to be vulnerable ourselves.
I'll conclude by asking you to be meninists, like rugby hero John Kirwan. I'm asking for your help in defying our isolating, macho culture. I'm asking for your help in redefining what it means to be a man.
I'm asking for your help in redefining courage.
Because courage is contagious.
As the courageous young woman in the Stanford sexual assault case will have already discovered.
If you would like to help me promote this tough but so important conversation about how we treat our men and women - about how we treat ourselves - then please share and 'Like' this article, and ask your friends and whanau (family) to do the same. Thank you so much.
More mildly fascinating reading below...
xxxxxxxxxxxxxxxxxxxxxxxxxxxxxxxxxxxxxxxxxxxxxxxxxxxxxxxxxxxxxxxxxxxxxxx Click here to get free online interactive help with depression. Depression.org.nz was developed by clinicians, supported by the NZ government, and stars John Kirwan - our rugby hero, husband, father, and all round courageous man.
*Many thanks to Dr Brené Brown: Generally, for her courage - but specifically for her research examining how men and women experience shame differently.
Share: Be a hero the easy way! If you think others will find this article mildly interesting/slightly funny/quite moving/not too boring, then please share using the social media buttons above this blog post.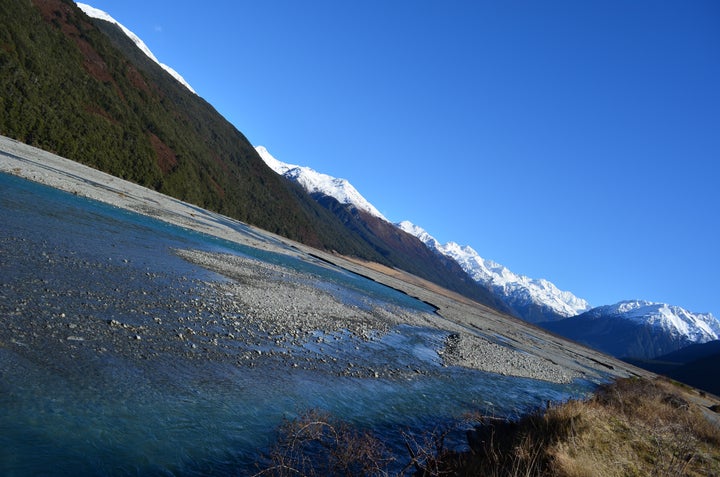 Related
Popular in the Community