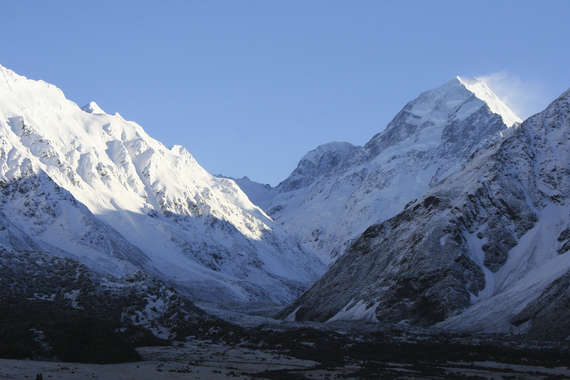 The highest mountain in New Zealand - Mount Cook - is one of its most striking assets. Standing at 12,218ft high Sir Edmund Hillary (the first man to summit Mount Everest) is one of the most famous men to have ascended Mount Cook, back in 1948.
Today Mount Cook attracts not only climbers and mountaineers from all over the world but tourists too. Despite its incredible beauty and surrounding scenery Mount Cook is still often overlooked on many New Zealand itineraries. Located approx 4 hours from Christchurch and 3 and a half hours from Queenstown, Mount Cook is off-the-beaten-track, and because of this maintains an element of serenity and peacefulness.
There are some facilities for tourists (including the Hermitage Hotel, among other accommodation options, including camping), and a few excellent food options for those that stay in the village. But there is no supermarket, or post office (or bank etc.) and so it still retains a quaint charm.
As soon as you head out on the road up to Mount Cook (not forgetting to stop at Peter's Lookout on the way) and should the weather be good enough you will be able to see this vast mountain stretched out in front of you.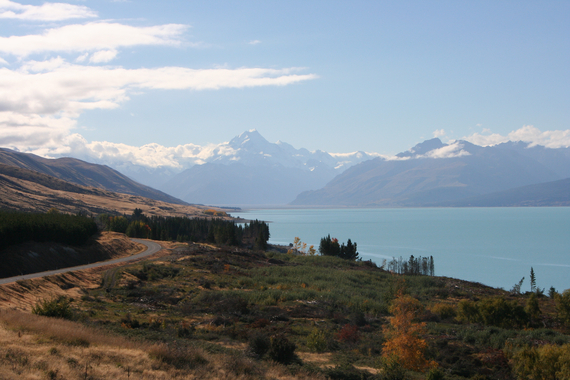 The stunning scenery is the main reason to visit this area and there are a huge variety of walks on offer to even those with the most limited mobility. The DOC have produced a leaflet detailing the walk and cycling options in the area. They have also produced another DOC leaflet which gives more detail on walks around the village.
As well as the interesting and varied wildlife to spot in the area, there are also other amazing activities you can take part in at Mount Cook: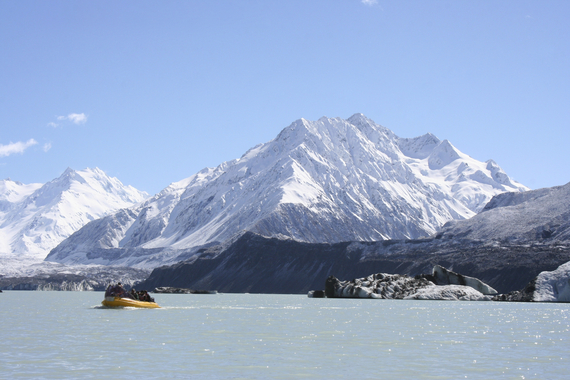 Visiting Mount Cook is an incredibly memorable event and Mount Cook is a destination that most certainly should feature on everyone's New Zealand itinerary, as once you have visited it will remain in your heart forever.
All photos are copyright of Blue Penguin Travel.
Blue Penguin Travel offer a bespoke itinerary planning service, to help you create an amazing off-the-beaten-track travel adventure in New Zealand.