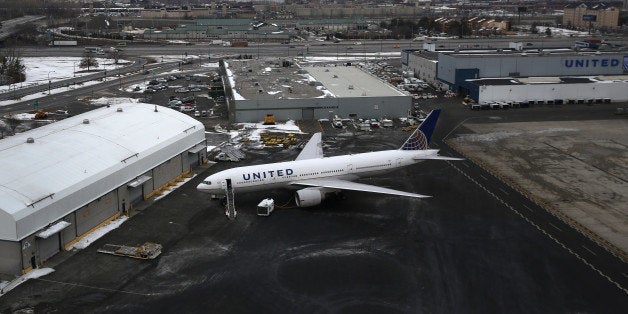 (Updates with passengers not believed to be infected with Ebola)
Oct 4 (Reuters) - Federal health officials do not believe two sick passengers removed from a United Airlines flight that landed on Saturday at Newark Liberty International Airport in New Jersey are infected with the Ebola virus, according to a local media report.
Officials from the Centers for Disease Control and Prevention, dressed in full HAZMAT gear, escorted a man and his daughter off the flight, WABC-TV and the Record newspaper reported.
The two passengers were believed to be from Liberia and were exhibiting signs of illness during the flight, the reports said.
An airport official told the Record that CDC officials do not believe the pair are sick with Ebola.
All the other passengers on the flight from Brussels were cleared to leave the plane, the official said.
Ebola has killed more than 3,400 people in West Africa since March, according to the World Health Organization.
The first case of Ebola in the United States was confirmed this week in a man who had recently flown back to Dallas from Liberia.
(Reporting by Victoria Cavaliere; Editing by Frank McGurty and Tom Brown)