 One mayoral candidate says Newark School District Superintendent Cami Anderson should be fired. The other says he would confidently work with her if elected but wants a leadership change if things don't work out.
But both agree: She's doing it wrong.
Instead of using the campaign trail to comment on the education initiatives of former Newark, N.J, Mayor Cory Booker, both Newark mayoral candidates are framing their education plans, in-part, to distance themselves from state-appointed Anderson, who's been leading New Jersey's biggest school system since 2011.
"Our superintendent unfortunately has … run roughshod over our community's fundamental interests," mayoral candidate Shavar Jeffries said in a speech in which he unveiled his education plan earlier this month.
In a recent candidate forum, Ras Baraka asked, "If we say we have to get rid of bad teachers, why cant we say we have to get rid of a bad superintendent?"

Anderson has enacted several polarizing initiatives since the start of her tenure, when she quickly implemented reforms that closed several failing schools in favor of opening new schools. In December 2013, controversy over her initiatives increased when she announced the "One Newark" plan, which would close more schools and expand the influence of charter schools in the district.
While Jeffries –- who formerly served as president of the school board under Anderson -- has previously supported some of Anderson's initiatives, he takes particular issue with the way the One Newark plan has been rolled out, citing that community members and parents were not kept in the loop.
"I always fought to have a positive working environment with Cami Anderson," Jeffries told The Huffington Post over the phone. "For a couple years now [the district has] been very ineffective in terms of engaging and partnering with our community and our parents with this work … I don't believe there's been enough transparency."
He also says he takes issue with several substantive issues in the "One Newark" plan, including that of school closures. However, he says he supports other aspects of the plan that extend learning time for children.
Baraka is more extreme in his anti-Anderson stance, and his supporters have used this fact to help paint Jeffries as one of Anderson's lackeys. Last week, a photo of Jeffries having lunch with Anderson circulated in pro-Baraka circles, and some saw it as proof of their positive relations, according to the blog Politicker NJ. Carl Sharif, Jeffries' campaign strategist, told the outlet the pair were meeting because "Mr. Jeffries was making it very clear to her about how disgusted he was, and how upset he was about the disrespect that she had been showing the community with her actions."
In an interview with HuffPost, Baraka, who also takes issue with what he sees as Anderson's lack of transparency, said he believes that "[Anderson has] outlived her usefulness here in Newark." Baraka, who is currently seen as the race frontrunner, is currently on leave from his position as principal of Newark's Central High School and says the One Newark plan needs to be stopped.
"It's a one-person plan not a 'One Newark' plan," Baraka said. "There needs to be moratorium and [the plan] needs to be evaluated one step at a time."
Both Jeffries and Baraka say that the district should return to local control.
The has district pushed back against the idea that they have alienated community members from their decision-making processes. In early February, the district updated the One Newark plan, they said, as a result of community input.
"As part of our commitment to students and adults, we worked with partners to make adjustments in the charter launches and plans to revive our comprehensive high schools," Ruben Roberts, executive director of community affairs and community engagement, noted in a press release at the time.
Matthew Frankel, communications director for the district, told HuffPost he believes the Newark community will eventually unite around the "One Newark" plan.
"When the campaigning has ended and the political dust has finally settled, we believe all of Newark will unite around the clear goal of building 100 excellent school for our families [sic]," wrote Frankel in an email.

Before You Go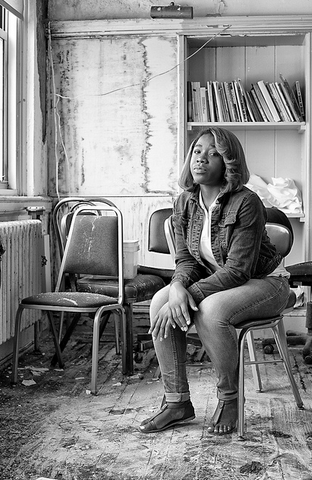 The State Of New Jersey Schools
Popular in the Community