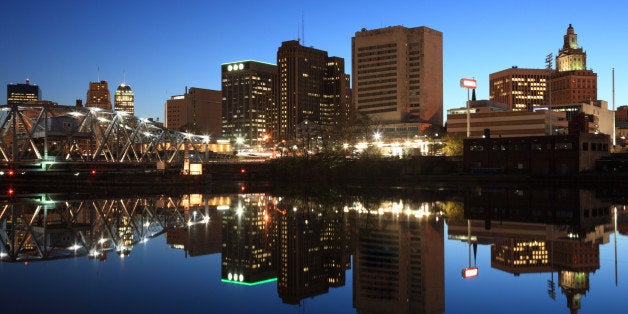 In the midst of many ribbon cuttings and groundbreakings, it will not take long to hear someone talking about Newark being on its way to attracting the same sorts of young people that lifted cities like Pittsburgh and Washington, D.C. out of crime, poverty, and despair. True, Newark has already begun and will continue to see an influx of young people from all the corners of this nation. Some will just want to be closer to New York City for a lower cost, and others may indeed find personal and professional opportunity here in the Gateway City. But, as Newark begins to grow, and stretch into the city it was always meant to be, we must remember that the most crippling issues our city faces still exist. While we have made strides in combating them, we must inspire, encourage, and invest in millennials to continue battling these issues while also carrying Newark into its next life.
Simply put, we must do better in developing the young people who are already here. We can't just be pushing young people to make it beyond the blocks of their neighborhoods, our imperatives muse be larger than that. We have to be stimulating and empowering our young people to take over the reins of their city when current leadership no longer can. From City Hall, to the dozens of non-profits across the city, to the swaths of corporate headquarters that shape our skyline, Newark's young people must have a place in all these entities. They will serve as the bridges that continue the legacy and tradition of a city that will continue to change geographically, demographically, and culturally.
I work with young people in many capacities across the city and what I often hear is that they don't feel like they have a place in Newark where they can contribute meaningfully. Whether it's the senior in high school looking for their first internship, or a returning college graduates looking for a way to make the city better, the opportunities for meaningful engagement are scarce and the ones that do exist are often paternalistic. Young people in Newark are often cast off as too "young" or too "inexperienced" to deal with the complexities of the challenges across the city. Thus, their advocacy is often limited to another youth "summit" or some symbolic, but powerless "board." Newark's millennials are so much more than that. They deserve to be engaged in a way that is important and tangible. We have lost so much talent, energy, and ideas by not opening the halls of influence in this city to include the voices of young people. Consequentially, we are left with a very real age gap in this town that affects our ability to solve critical issues.
Moreover, the most troubling issues our city faces disproportionately affect young people. From homicides to unemployment, young people often feel the largest brunt of those issues. What better way to learn about curbing violence than from young people who often feel the most pull towards that world? What better way to help Newark become a 21st century that attracts young people than by engaging millennials who are already here about how our Downtown should look, sound, and feel? Why is it that our City Council does not have a single person serving on it under 30, even though 46 percent of our City is under 30? Yes, 46 percent.
There is an entire group of people in this city who are being left out of the decision making process. Cities like Stockton, CA and Pittsburgh have led the way by electing young people to be mayors and council-people. Other cities have followed suit by electing, employing, and utilizing young people as assets. Each of those cities and towns are unquestionably better places for embracing that. Newark must follow suit. If we want to thrive, if we want to grow smartly, young people need to be apart of the conversation and apart of the decisions. We need to be talked to, not talked at. The future of our city, Newark depends on it.
Calling all HuffPost superfans!
Sign up for membership to become a founding member and help shape HuffPost's next chapter