WASHINGTON -- A three-year federal investigation into the conduct of the Newark Police Department found that the vast majority of pedestrian stops conducted by police were unconstitutional, that many officers used unreasonable force and that some officers even stole from prisoners, the Justice Department announced Tuesday.
DOJ's Civil Rights Division, working with federal prosecutors in New Jersey, found that about 75 percent of pedestrian stops had an insufficient constitutional basis, that 20 percent of reported use-of-force incidents were unreasonable and unconstitutional, and that the Newark Police Department was plagued by inadequate supervision, training and investigations.
While the federal investigation did not collect enough data to reach a conclusion on whether Newark police intentionally discriminated against black people, it did find that 85 percent of the individuals stopped and 79.3 percent of the people arrested by the Newark Police Department were black, even though African-Americans make up just over half of Newark's population. The report did conclude that Newark's black community "bears the brunt of NPD's unconstitutional stop practices."
The Obama administration has been aggressive in investigating police departments across the United States. In Newark, the city and the feds will enter into an agreement intended to combat unconstitutional policing. It includes improved internal affairs practices, increased documentation and review of use of force, and improved data collection to make sure Newark's policing is bias-free.
Before You Go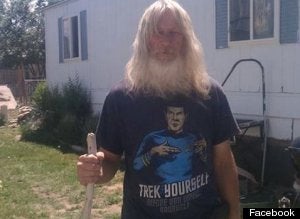 The Most Outrageous Stories Of Police Misconduct In 2013
Popular in the Community