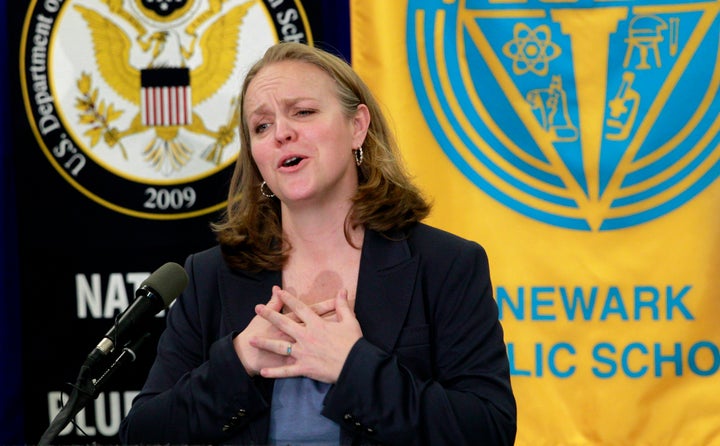 Newark Public Schools and the Newark Teachers Union have reached a tentative deal that includes a universal salary scale linking teacher bonuses to classroom performance — making the district the first in New Jersey to implement a merit-pay program.
Teachers rated "effective" or "highly effective" under a new evaluation system will be eligible for annual bonuses ranging from $2,000 to $12,500, according to a NTU statement Thursday. The new contract also includes $31 million in "retroactive pay" divided among all union members to compensate for the two years since the current deal expired on July 1, 2010. The new agreement will be in effect until June 30, 2015.
"This agreement is a win for students, a win for teachers and a win for Newark," American Federation of Teachers President Randi Weingarten said in a statement Thursday. "It recognizes the quality of educators' work, values their experience and training, ensures they have a say in decisions affecting teaching and learning in their schools, and makes teacher retention a priority by, among other things, adjusting salaries to allow teachers to earn more money earlier in their careers."
While merit-pay systems that connect compensation to student performance have generally been met with resistance by teachers unions nationwide, NTU President Joseph Del Grosso said what enabled the Newark deal was a provision granting teachers the opportunity to serve on the committees evaluating co-workers' performance in the classroom.
Each school will boast a three-person evaluation committee consisting of a school administrator, principal and teacher, the Star-Ledger reports. Teachers will be evaluated annually on a four-tier rating system: "highly effective," "effective," "partially effective" or "ineffective." The system has the blessing of Republican Gov. Chris Christie, who has opposed the practice of awarding teachers raises based solely on years of experience and whether they carry advanced degrees, according to the Wall Street Journal.
Teachers rated "partially effective" or "ineffective" will not be entitled to an increase in pay.
Other provisions of the new agreement include greater flexibility for turnaround schools — or those in need of dramatic improvement — such as longer work days and additional pay for staff. Teachers will also have more flexibility in school-based decisions.
"I applaud Joe [Del Grosso] and his team for their leadership and their tireless efforts on behalf of our great teachers and students in the district," NPS Superintendent Cami Anderson said in a statement. "It was never an either/or negotiation. The focus has been and remains on ensuring that we have an outstanding educator in every classroom – and this agreement goes a long way toward helping us create the conditions for that success."
The Newark Teachers Union represents nearly 3,300 teachers, who oversee 37,443 students in Newark Public Schools — the largest district in the state of New Jersey. The new deal will be formally voted on Oct. 29.
Florida's new teacher evaluation system, which mandates half of a teacher's evaluation be based on student test score data and the other half on a more detailed method of observing teachers in the classroom, has come under fire by teachers across the state since it took effect last year. Elsewhere, an analysis by the Mackinac Center for Public Policy recently found that 80 percent of Michigan school districts surveyed are in violation of the state's teacher merit-pay law, which went into effect in January 2010. Of the 104 contracts the Center analyzed, 81 do not pay teachers based on job performance, instead relying on the traditional "single-salary schedule" that takes into account only years of service and level of education.
CORRECTION: A previous version of this story incorrectly connected the Prudential Foundation to Newark's teacher bonuses. While the organization does provide support to the city's schools, the funds are not explicitly directed toward bonuses. We regret the error.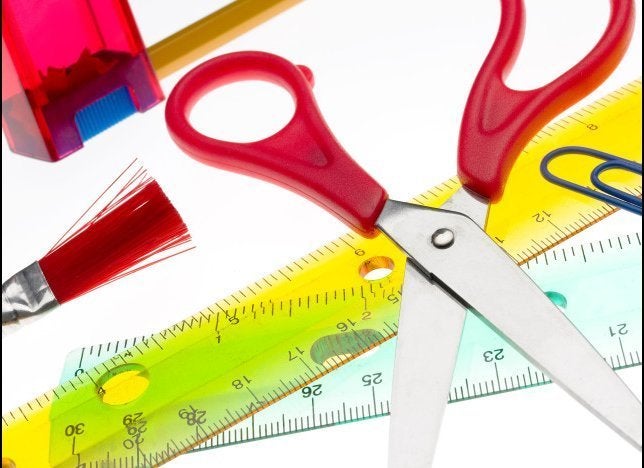 Teacher Spending On Students
Popular in the Community