 NEWARK, N.J., July 23 (Reuters) - The U.S. Department of Education said on Wednesday it was investigating complaints that a plan to reorganize public schools in Newark, New Jersey, discriminates against black students.
A parent-led group in New Jersey's largest city has said that school closings and conversions to charter schools under the "One Newark" plan disproportionately affect black students.
"We can confirm that the Office for Civil Rights is investigating whether the Newark Public Schools' enactment of the 'One Newark' plan at the end of the 2013-2014 school year discriminates against black students on the basis of race," an Education Department spokesman said in a statement.
The investigation began this month, the department said.
Word of the investigation came one day after the U.S. Justice Department said police in Newark had repeatedly violated civil rights, and recommended appointment of an independent monitor.
Once a thriving manufacturing center, Newark is struggling with problems of urban blight and high crime.
The "One Newark" plan, announced at the end of last year by state-appointed Superintendent Cami Anderson, calls for the relocation and consolidation of one-quarter of all city schools.
It allows charter schools to operate in three city-owned facilities and will close the worst-performing schools in the city of 277,000 residents about 8 miles west of New York City.
Slightly more than half of Newark's residents are black, according to U.S. Census results.
Charlotte Hitchcock, chief of staff and general counsel for Newark public schools, said the school system was cooperating with the investigation.
"We remain steadfast in our belief that the One Newark plan is not discriminatory and is, in fact, predicated on the goals of equity and excellent educational options for all of our students regardless of race, socioeconomic status or learning ability," she said.
Critics say the plan is an effort to privatize schools, that underperforming schools should be fixed, not closed, and that those schools serve some of the most disadvantaged students.
A complaint filed by parents and a branch of Parents Unified for Local School Education, or PULSE, with the departments of Education and Justice in May said 51 percent of Newark students were black but made up 86 percent of those affected by "One Newark."
White students make up about 8 percent, but are less than 1 percent of the students directly affected, it said.
(Reporting by David Jones; Writing by Ellen Wulfhorst; Editing by Eric Beech and Peter Coonehy)

Before You Go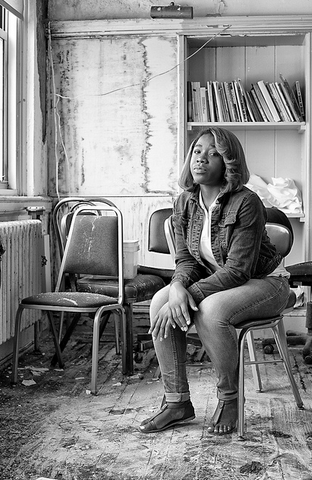 The State Of New Jersey Schools
Popular in the Community