When the Carlson family took their newborn son Pryor to a photo shoot, photographer Abbie Rogers captured a very ... special moment.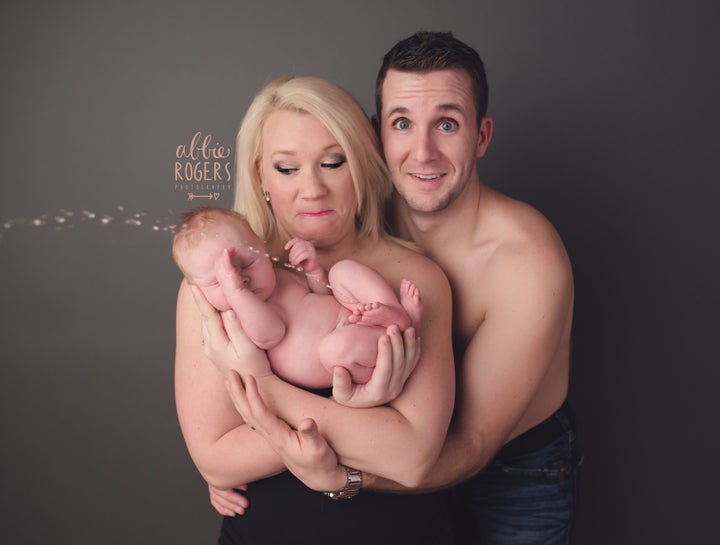 About 30 minutes into the shoot, the Indiana parents were posing with their baby boy, when in typical newborn fashion, he started to pee.
As the photo was taken, "the baby started squirming, and he gave us a show ... coating my lighting and floor!" Rogers told The Huffington Post.
Though the photographer knew others who enjoy the photo, she did not anticipate the overwhelming response when she posted it on Facebook. After the photo received thousands of Facebook likes, an Australian website reached out about sharing it in an article, and the rest is viral history.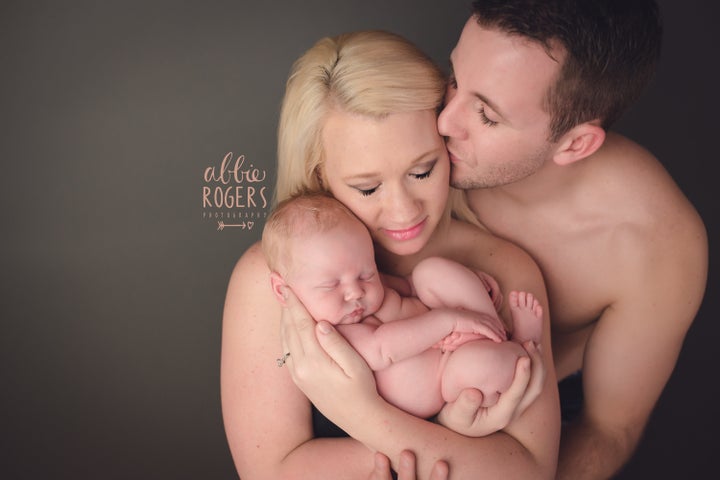 "The Carlson family and sweet baby Pryor are the stars of the show," Rogers insists. When the photo was taken, Pryor was just under 2 weeks old -- the preferred age for newborn photo shoots.
"I knew it was funny but it's just the reality of what happens during a newborn session!" Rogers said, joking, "How do you not encounter this with naked babies!?"
Babies in newborn sessions are typically naked when they aren't swaddled or wearing a newborn outfit, the photographer explained. "So the chances of it happening are pretty great," she said, "I do lots of laundry after newborn sessions"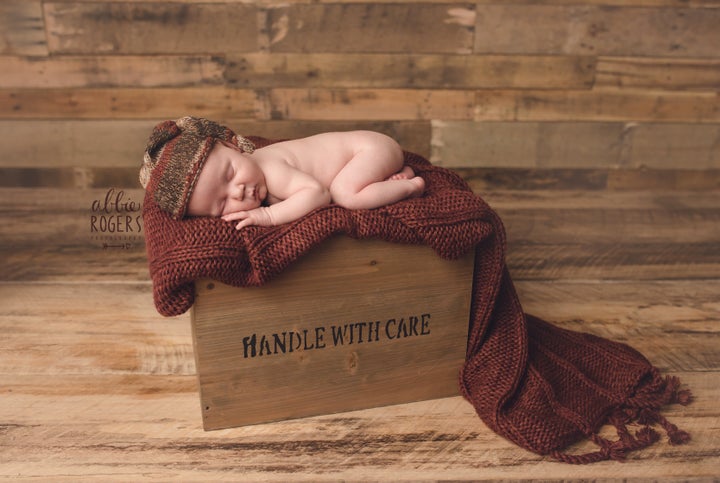 Rogers added that it's easy to carry on with the photo shoot "as long as what happened doesn't ruin the photo or parents, and the backdrops aren't soaked,"
"I just dab it up with paper towels and baby wipes and keep the session going," she said. With the Carlson family's famous photo, they had to pause for a little cleanup.
Still, the hilarious photo is so memorable, we imagine it was probably worth it.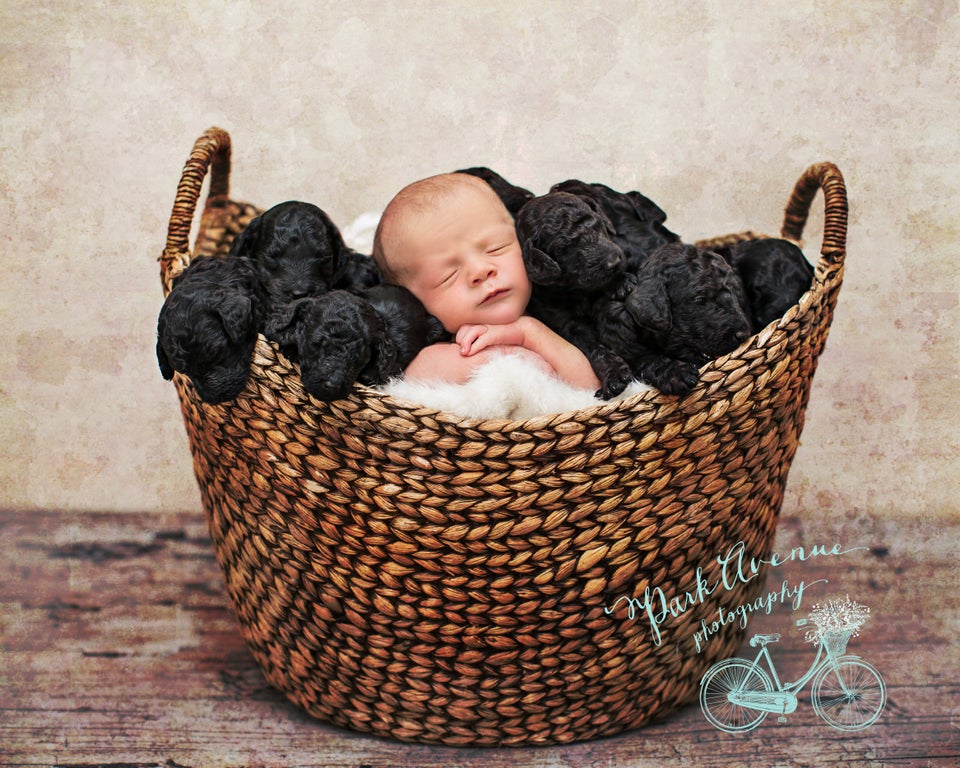 Newborn Baby And Puppies Take Part In Adorable Photoshoot