Kitty Schaub, a 30-year-old photographer from Benton Habor, Michigan, recently had a paw-some idea.
Three weeks ago, she and her 5-year-old daughter, Amelie, adopted a kitten they named Luna.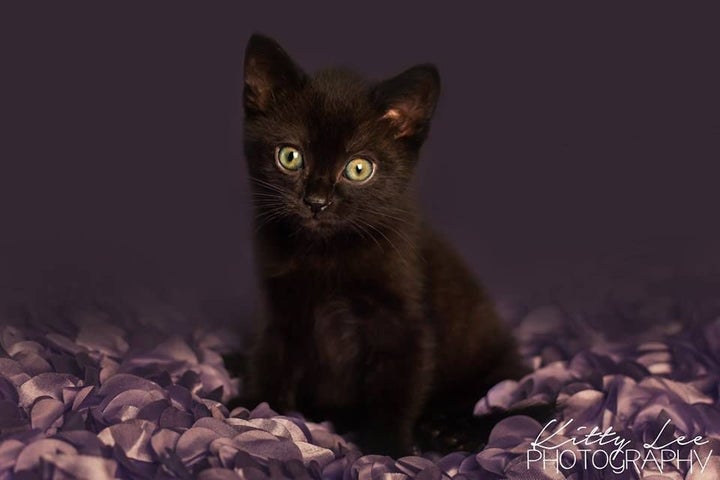 Naturally, Amelie is obsessed with her new furry friend.
"When Amelie plays in her doll house, the kitten is in there too," Schaub told HuffPost. "She even asked if they could take a bath together last night!"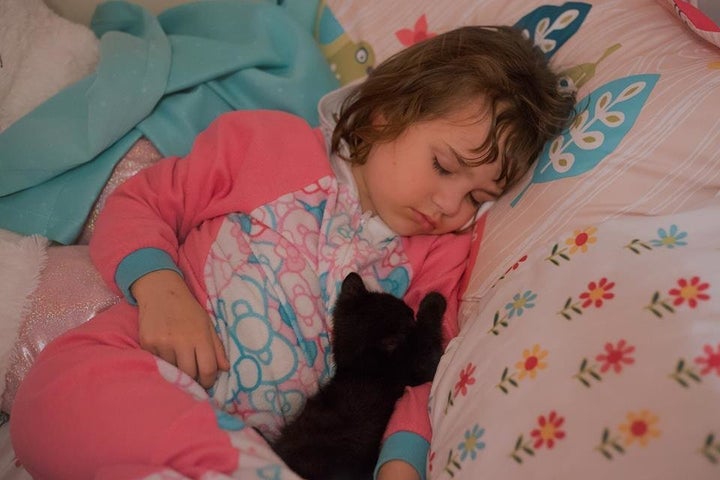 On April 24, Schaub took out a bunch of props she uses for newborn baby photoshoots in preparation for a client. She was about to wash them, when she noticed Luna snoozing away on the couch and was suddenly struck with a fun idea.
"I picked her up, loosely wrapped her in a blanket, and set her down," Schaub said.
The photographer began to snap away, treating little Luna just like she would an infant subject.
And the results are pretty cute and funny: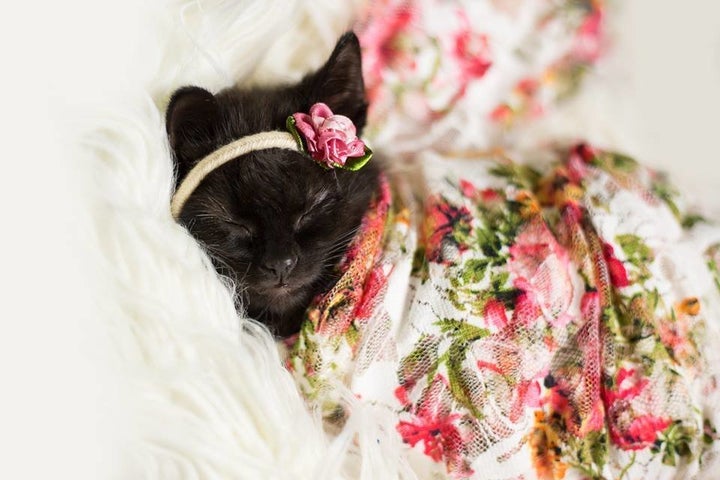 "The bowl I posed her in is literally a salad bowl from my kitchen," said Schaub.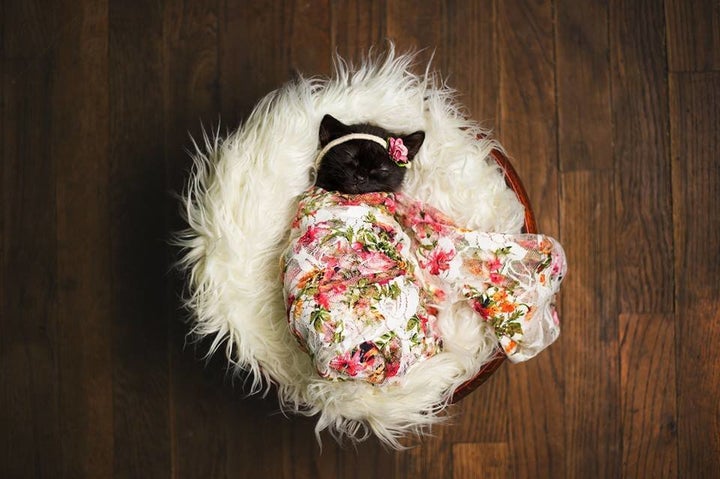 "She didn't even wake up," she said. "We had to try to wake her up to get her to open her eyes, but she was very comfortable in there."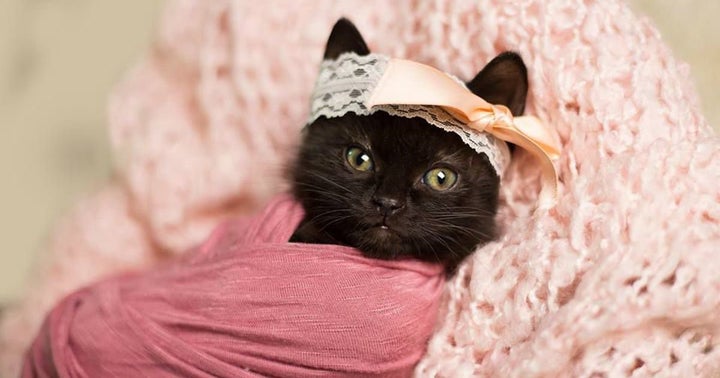 After Schaub's five-minute photo session shooting Luna was over, she found the photos so hilarious she decided to post them to her professional Facebook page. The pictures quickly went viral, receiving over 64,000 likes and 66,000 shares.
Fans of the photos even requested more photos of Luna, and Schaub happily obliged.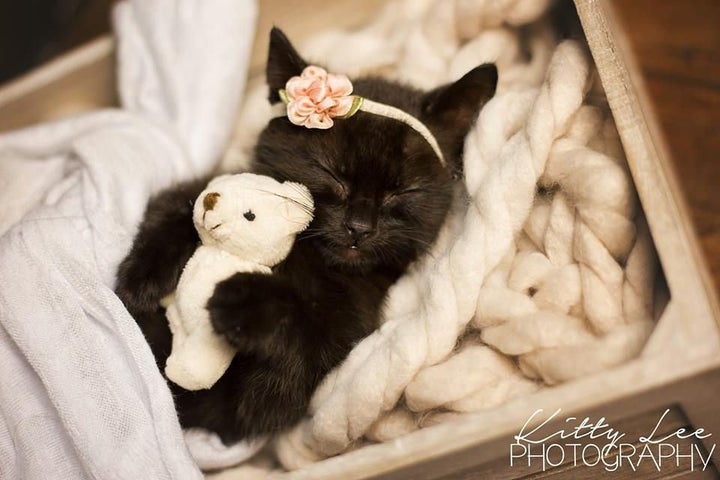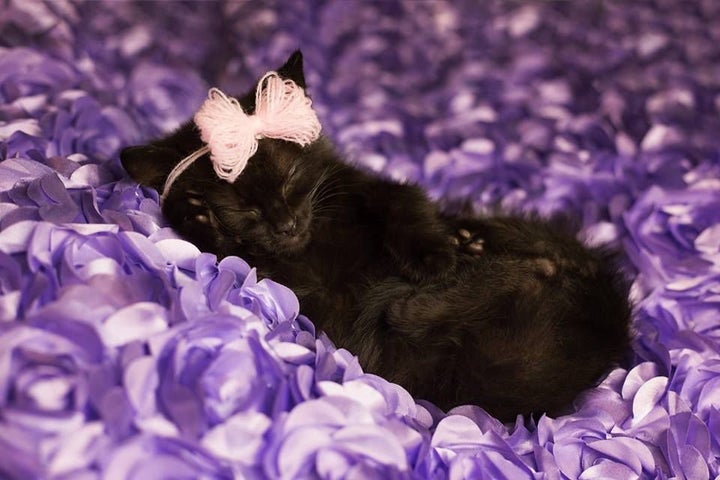 And when Schaub's sister-in-law, Danielle, mentioned that the kitten looked like Dinah from "Alice in Wonderland," the photographer got a great idea for a cute "Mommy & Me" photo series with Amelie: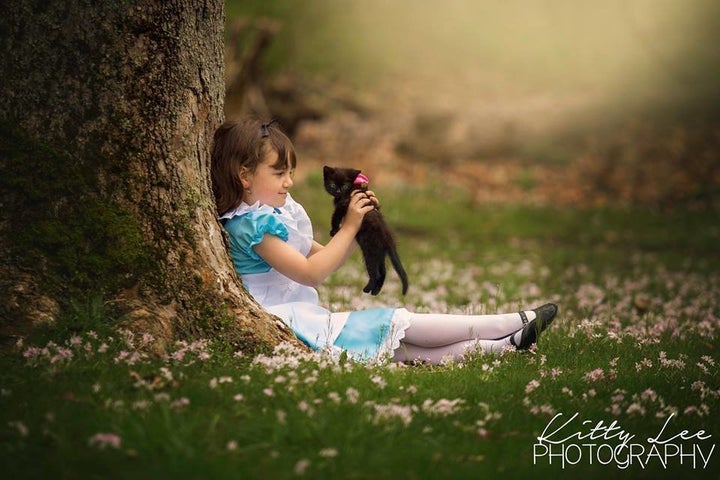 "Since Ami already had an Alice dress, it was the perfect idea!" she told HuffPost.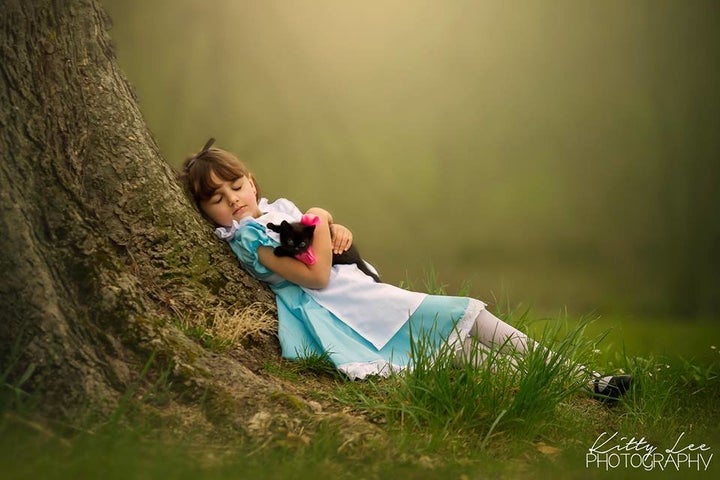 And because so many people think Luna's pictures are the cat's meow, Schaub has decided to compile them in a June to December 2017 calendar, which is on sale for $20 a pop on her site.
All the proceeds will go to Save a Stray, an animal rescue in St. Joseph, Michigan.
Now isn't that purr-ecious?
Related