Distance was no barrier for a New Zealand family that flew over 17 hours with their newborn babies to give grandma the surprise of a lifetime.
Alex and Paula, who live in New Zealand, wanted to introduce Nana to her new twin granddaughters -- the first girls born into the family in over 50 years. So after flying thousands of miles, the family finally arrived at Nana's home in St. Louis, Missouri, where an emotional first meeting played out on the doorstep. It was all caught on a video that Alex posted on YouTube, which has since gone viral.
Nana was in complete shock after the surprise visit but quickly took the twins into her arms like a pro even though she said she's "out of practice" handling babies. The twins, in matching onesies, were clearly as taken with grandma as grandma was with them, as she showered them with kisses through her tears.
After having no problem taking to the skies with babies that were just six months, we're pretty sure grandma will get plenty more visits from her new granddaughters.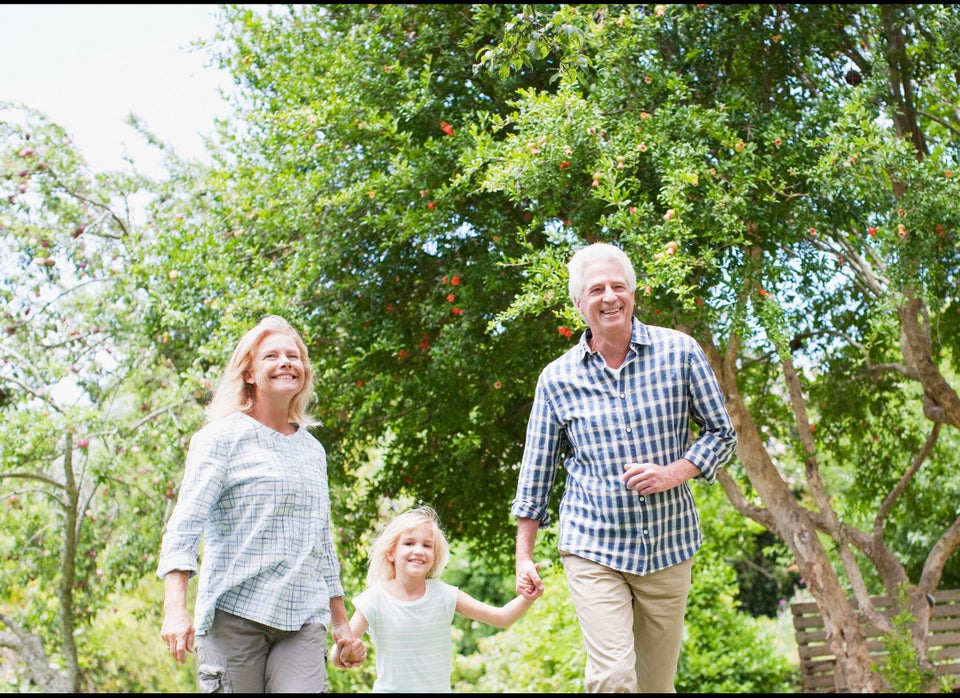 Grandparents Play An Important Role In Families, AARP Study
Related
Popular in the Community