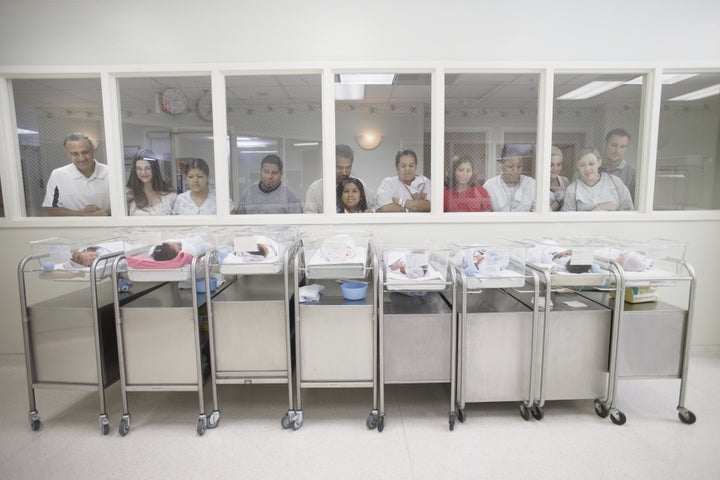 (Reuters Health) - The quality of care provided to critically ill newborns is linked with multiple factors, including - in some hospitals - the infants' race, according to a study from California.
In some neonatal intensive care units (NICUs), minority newborns received worse care than white children - but the opposite was true at other facilities, Dr. Jochen Profit, of the Stanford University School of Medicine in California and colleagues reported online August 28 in Pediatrics.
According to the U.S. Centers for Disease Control and Prevention, in 2013 the infant mortality rate per 1,000 live births was about 5 among white and Hispanic mothers, and about 11 among black mothers.
NICU care is an understudied area, Profit told Reuters Health.
For the new study, the researchers analyzed data from 134 California NICUs on 18,616 infants born from 2010 through 2014 weighing less than 3.3 pounds.
To assess the infants' NICU care, the researchers used a scoring system known as Baby-MONITOR, which takes into account things like steroid use to promote healthy lungs, whether the baby acquired an infection, whether the baby received a timely eye exam and whether the baby was breastfeeding.
Other factors like the care mothers received before delivery, their length of pregnancy and the general health of babies in the NICU were taken into account, too.
When the researchers looked at all the data together, they found that care did not differ greatly between white, Asian and black infants. Hispanic infants and those in other minority groups did have worse care than whites according to Baby-MONITOR scores, however.
Differences between races were larger for individual parts of the score.
Black infants were more likely to have chronic lung disease and a collapsed lung, compared to white infants, for example.
Black infants grew faster than white infants, however.
White infants scored as well or better on all measures than Hispanic infants.
Differences in care were also tied to the NICUs' overall scores, the researchers found.
NICUs that provided the worst care tended to have the smallest gap in care between infants of different races, for example. In some cases, black infants received better care than white infants.
"There is a lot of variation," said Profit.
"One of the main points of the analyses is that it's really dangerous to use a broad brush," he said. "The results are really at the level of the NICU."
He said the next step is to look at other data that provide more information about societal issues that could influence care.