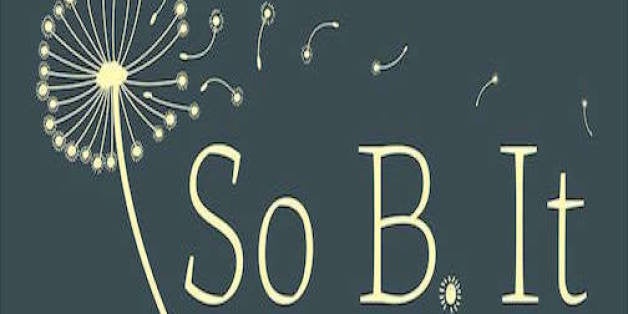 Talitha Bateman. Tuck that name away in your memory palace.
The teenage actor gives a brave, eye-opening performance in So B. It, a poignantly sweet yet funny movie, a tale about love, loss, and reconnecting with what matters most in life -- family and being authentic. Bateman, who was 13 at the time of filming, is a dynamo, and her acting in one money shot when she falls apart bawling from the very depths of her soul will break anyone's hardened heart.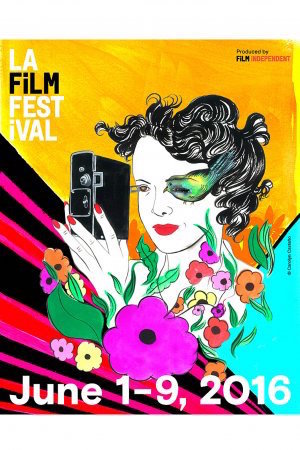 So B. It, which is based on author Sarah Weeks' book, premieres at the LA Film Festival on June 7. It's directed by illustrious Stephen Gyllenhaal, and has a sterling veteran cast of performers including Alfre Woodard, John Heard and Cloris Leachman, as well as Jessica Collins, Jacinda Barrett and Dash Mihok. It's a great talent mix that was brought together by casting director Richard Hicks (Zero Dark Thirty, Gravity) to work on the type of "wonderful movie script that doesn't get made much anymore," suggests producer J. Todd Harris.
But Harris, who has worked on movies from Bottle Shock to The Kids Are All Right, says he was immediately engaged by this "sweet story" but that it "grew up when it got made, and became a more universally appealing movie" through the additional work of people like editor Suzanne Spangler and composer Nick Urata.
However, at the movie's heart, Harris says, is remarkable Talitha Bateman:
Everyone was on their best behavior around this little girl -- to be otherwise would be like misbehaving in front of your grandchild. She was also so good, they had to bring their A-game and really deliver. It was fun to see her have a real transformative effect on people. I am predicting that people will notice this performance. And, I put Talitha's performance in the same category as the young actors Jacob Tremblay in Room, Quvenzhané Wallis in Beasts of the Southern Wild, and even Paper Moon, which earned Tatum O'Neal an Oscar. Talitha gives one of those astonishing performances that comes occasionally from a new young actor.
People will be taken by So B. It's simple premise of Bateman's character Heidi being a little girl living in a cocoon with her mentally handicapped mom (Collins as Mama) and her agoraphobic neighbor (Woodard as Bernadette) on the outskirts of Reno. She doesn't know of or even think about her father or other relatives. Then she finds a photographic entrée into her past, and her whole world cracks open. And she has to go on this cross-country journey alone, because her mom and guardian angel Bernie can't accompany her. What results is superbly compelling.
But as with other small gems with big aspirations, the creation of So B. It's production team took some movie alchemy. The story goes that after Weeks' book property was acquired, Garry Williams wrote a spec script and it was optioned by producer Orien Richman who brought on his friend Adam Tennenbaum as executive producer. They initially created a fund-raising operation raising monies from private individuals. Then in his role as producer, Harris was hired by Richman and Tennenbaum to bring the right team together.
Harris, whose Broadway credits also include the musicals American Psycho, Heathers and Doctor Zhivago, explains how So B. It's magical concoction was fashioned:
One key was getting Stephen Gyllenhaal, who has an illustrious filmography, going back to Waterland with Jeremy Irons, A Dangerous Woman with Debra Winger, and Losing Isaiah with Jessica Lange. When he came onboard, we got a great casting director in Richard Hicks, who got nearly 3000 little girls to submit headshots for the Heidi role. He narrowed it down to 10 or so girls for us to see. And Talitha just won the part. She was a pleasure to watch and a pleasure to be with, and a total pro. And we got fortunate with all the other parts. Patrick Murguia as cinematographer shot it beautifully. And Maya Sigel did a fabulous job on production design as did Denise Wingate with the costumes, on a very tight budget. Then we even got a producer like Mike Nelson who's worked on ridiculously big movies like The League of Extraordinary Gentlemen. And the particular reason he came onboard was he wanted to make a movie his young daughter could see, and she loved it.

So it seems there was something special about this movie that got a lot of people involved who might not necessarily have worked on an independent movie.
And so movie magic is made...
Related
Popular in the Community