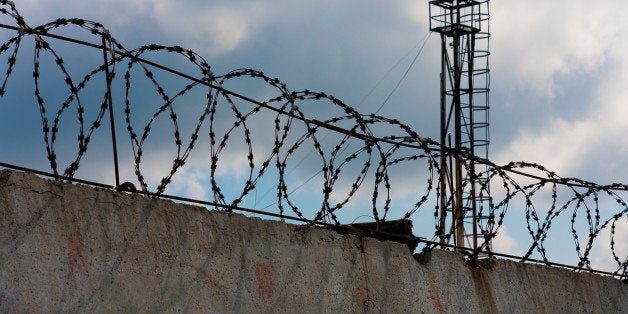 Conservatives like Presidents Richard Nixon and Ronald Reagan and New York governor Nelson Rockefeller have helped make Republicans known for their "lock them up and throw away the key" attitude toward criminal justice. More recent trends in criminal justice, like the three strikes laws (which create longer sentences for repeat offenders), truth-in-sentencing regimes, (designed to reduce the disparity between court-ordered sentences and the time individuals actually serve), and mandatory minimum sentences, are outgrowths of the GOP's historical focus on punishment.
But today, as a visible sect of Republicans embraces de-incarceration strategies, there is an emerging split in the GOP on the issue of prison reform. Former Texas Governor Rick Perry made headlines last year for his promotion of special courts (drug courts, prostitution courts) that promote rehabilitation over imprisonment. Kentucky Senator Rand Paul touts sentencing reform -- a keystone of any prison overhaul -- as a public part of his mandate, and has teamed up with New Jersey Democrat Senator Cory Booker in an effort to enhance the rights of children caught up in the justice system. This liberal-seeming attitude toward reform is unsurprising; much of it can be attributed to the Republicans' focus on cost-saving measures. As Texas attorney and conservative prison reformer Marc Levin stated, "We're not getting a good return for our money out of our prisons."
Even while some Republicans lean toward prison reform, others maintain a reliance on old-school penology. Under Governor Scott Walker of Wisconsin, for example, the number of individuals being paroled (a statistic closely connected to prison population rates) has plummeted, a consequence of truth-in-sentencing laws that Walker authored while a State Assemblyman. Walker has also refused to issue pardons as governor, even for the demonstrably innocent. Governor Mike Pence in nearby Indiana has been criticized for his close connections to the private prison industry, whose profits depend on greater incarceration rates.
This question is especially pressing given the dire state of the nations' prison system. Take Illinois, where I am a civil rights attorney. In 2013, over 49,000 individuals were incarcerated in a system meant to house, at most, a little over 32,000. The Bureau of Justice Statistics named it the most overcrowded prison system in the country. States like North Dakota, California, Colorado, Iowa, Ohio, and Nebraska, with prison systems operating at 110 percent or more of capacity, were not far behind. At a direct Illinoisan taxpayer cost of about $25,000 per inmate per year -- not to mention the moral, social and additional financial costs of an industry that destroys communities and families -- the question of the new Illinois governor's stance on prison reform is not just an academic one; it is a fiscal and moral imperative.
Clearly, Illinois is ripe for reform. But is Rauner willing to take the necessary steps to achieve it? Early on, Rauner distanced himself from pro-prison platforms, winning kudos from the reform-minded community for his administration's appointments in the criminal justice field. While these high-level appointments may be telling as to Rauner's position on prison reform in the upcoming years, they're not the whole story. Up until the time of his election, Rauner's stance on criminal justice issues -- and in fact, most social issues -- remained a mystery. During the election, Rauner promoted alternatives for keeping non-violent offenders out of prison, but he also maintained a need for more funding for prisons -- rather than, say, fewer prisoners -- and went on the record, with New Jersey Governor Chris Christie by his side, to criticize former Illinois Governor Pat Quinn for releasing violent criminals early, which is an old conservative stand-by in election season.
Rauner's February 4th State of the State address underscored his seemingly paradoxical stance toward criminal justice. The governor promoted a community diversion program for non-violent offenders -- Adult Redeploy -- while simultaneously confirming his commitment to hiring more correctional officers, and thus expanding the state's prison system.
Rauner's transition team published a report in January laying out a plan for the governor going forward. It counters the kind of law-and-order rhetoric conservatives historically have espoused, and adopts practical strategies for combatting the ever-growing incarceration of Illinoisans. Most notable is the team's promotion of parole reform, including smarter approaches to the re-incarceration of purported parole violators. Guaranteeing that parole is not merely a revolving door for those released from the system is an essential cornerstone of any de-incarceration plan. This is particularly true in Illinois where about 40 percent of prisoners are locked up on parole violations and subject to murky revocation proceedings that lack key due process protections -- as charged in several lawsuits brought by my organization, Northwestern University School of Law's MacArthur Justice Center.
As the newly-elected Republican governors, including Rauner, begin their first days in office, advocates will keep a close eye on what the gubernatorial set does to address our country's dire prison problem. In Illinois, we should applaud Rauner for the moves he's made thus far -- but continue to take him to task, and ensure he pays more than lip service to the ideal of prison reform. He and the other new governors have the opportunity to distance themselves from a GOP tradition rooted in tough-on-crime politicking -- let's hope they take it.
Calling all HuffPost superfans!
Sign up for membership to become a founding member and help shape HuffPost's next chapter