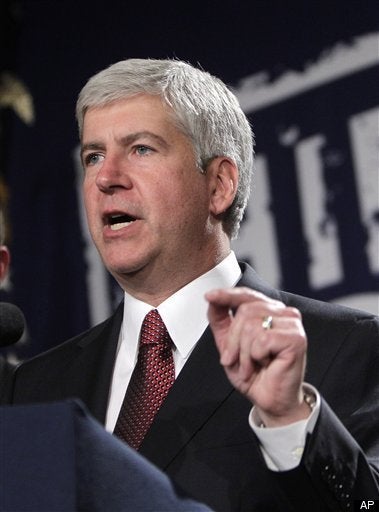 Most of Washington is working hard at sizing up the new state of the GOP by strutting and fretting over what side in the "Civil War" shall prevail: the establishment GOP that turned obstruction into an art form or the newly arrived "Tea Party" set that have campaigned on the notion that the United States is a hair's breadth away from plunging into abject tyranny.
The appointment of Dillon, a Redford Democrat who also was a candidate for governor, was virtually unprecedented for a newly elected Republican governor. Snyder said it was proof that he really does want to govern differently to avoid partisan gridlock.

"I don't worry about labels," he said. "We all have a background of solving problems, and Michigan is in a crisis. We can hit the ground running to solve our problems. And the caliber of talent here is world-class."
Allow me to wonder again: what political show will be the first to book Rick Snyder?
Popular in the Community