On the morning of her grandson's wedding, Peg McCormack received some bad news. The 91-year-old was in the hospital after a fall when she found out she would be unable to attend the November 7 celebration in Madison, New Jersey.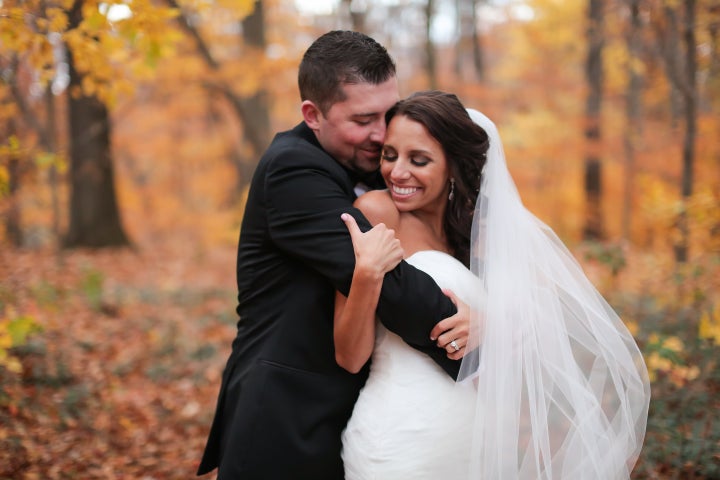 Unbeknownst to McCormack, her grandson Brian Kurtulik and his new wife Lauren had devised a heartfelt plan to include her in the day's festivities. With wedding photographer Rachel Nolan of Hello Gorgeous Photography in tow, the couple made a surprise visit to the hospital before heading to the reception.
"She was so excited to watch us get married," the bride told The Huffington Post. "She was literally living for this wedding. So we brought the wedding to her."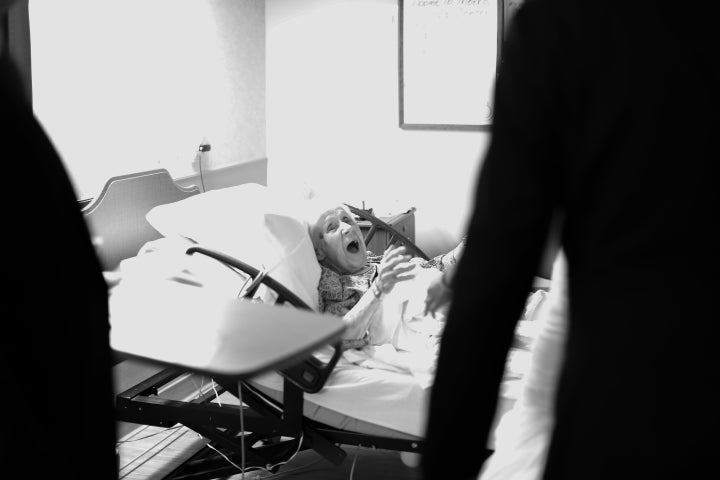 Although Grandma wasn't expecting the couple to visit until the following day, she was already dressed up in her wedding attire -- fancy shoes, a corsage, the whole nine yards -- when they arrived. The look on her face in the photo above says more than words ever could.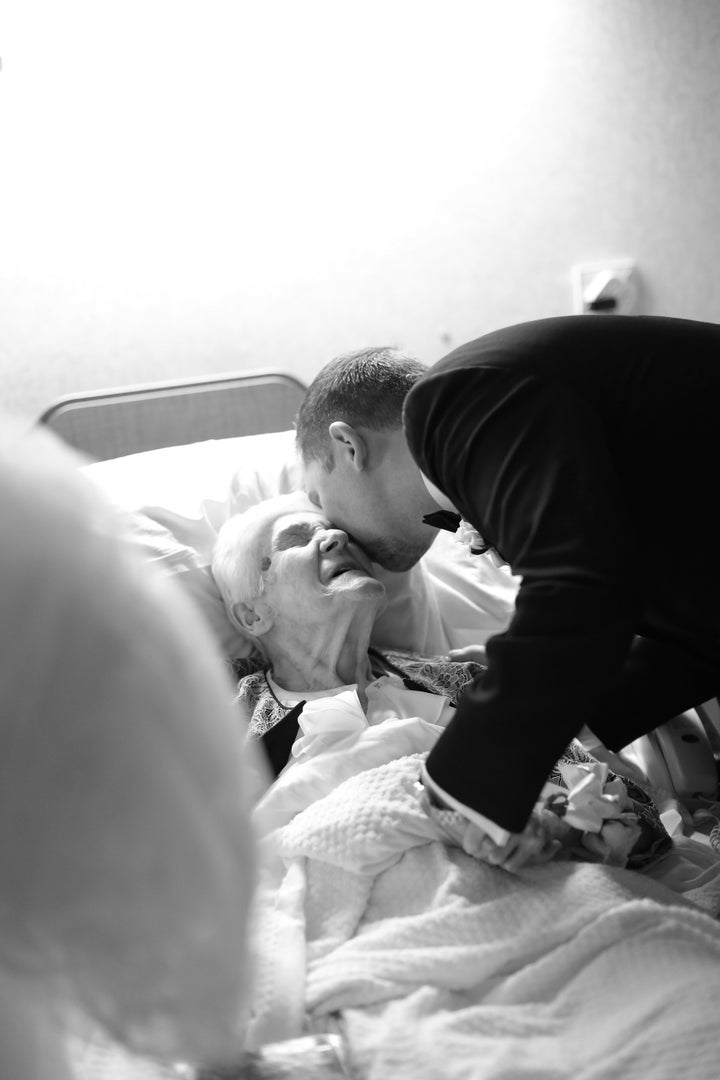 "When we walked into that room -- oh, she was just floored," the photographer told HuffPost. "She just kept saying, 'I can't believe you're here!' and thanking them profusely for coming to see her. The way she held their hands, touched their faces and just looked at them, you could tell they had such a special bond. I don't think she let go of Brian's hand the entire time that we were in that room."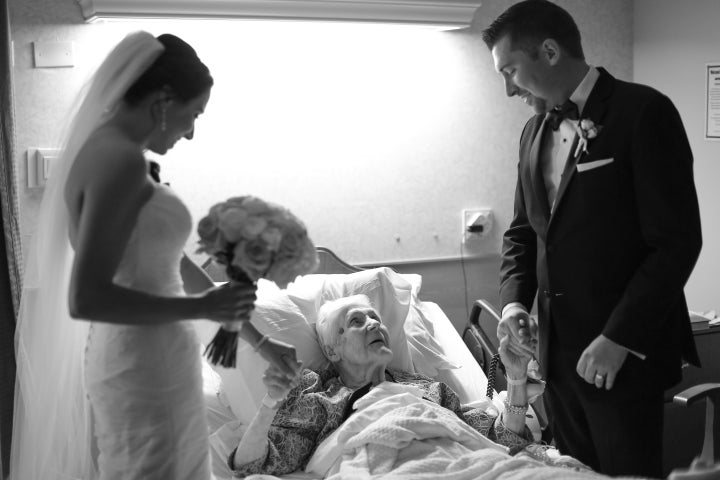 "It meant the world to bring the wedding to her," the groom said. "It was such a small portion of the day to trade in for such a special moment."
"Without even knowing it, [visiting her] was the best decision we made that day," the bride wrote on Instagram. "Thank god we did this and got to capture this special moment. THIS is what life is all about. We get so lost in the perfect moments and perfect situations, sometimes we forget what's happening right now."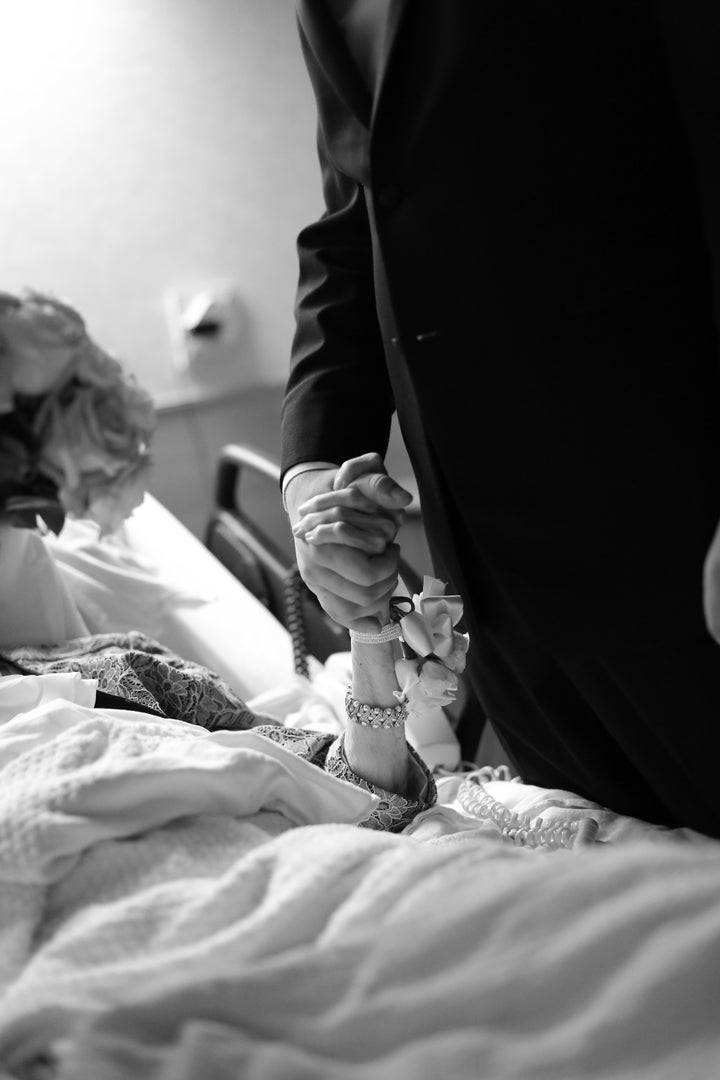 Nolan hopes that the photos will encourage brides and grooms not to lose sight of the bigger picture.
"My wish is that people see these images and realize that wedding days are bigger than the dress and the flowers and the fancy food," she said. "They are about the little moments, the ones that you may never get back. Wedding days are about you and your partner together and the new family you are creating."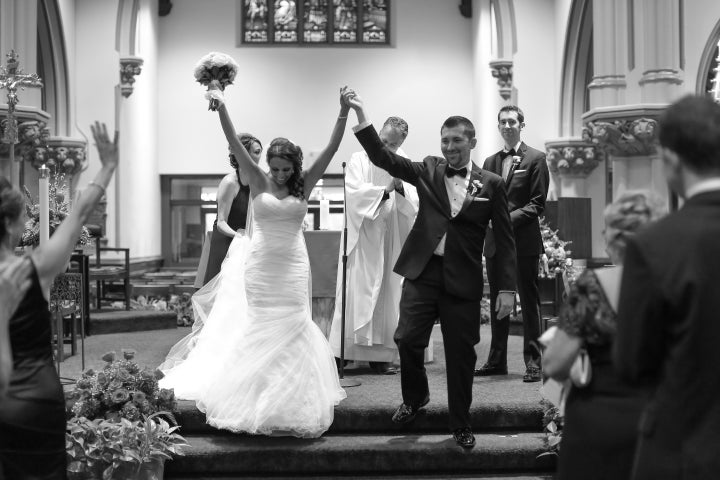 This story has been updated to include commentary from the couple.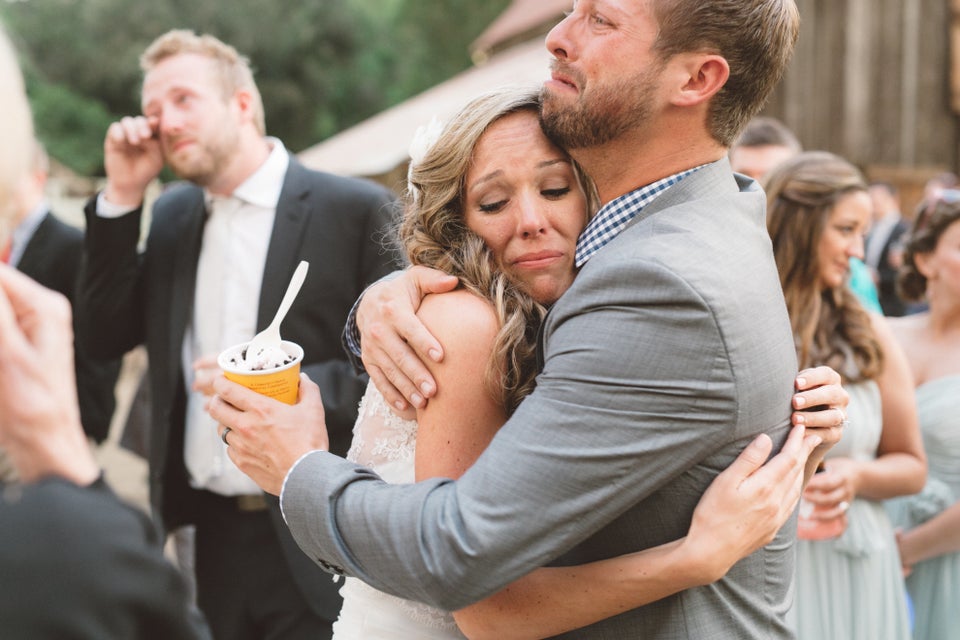 Most Emotional Wedding Pics
Are you as happy as you could be? Sign up for our newsletter and join our happiness challenge to become a happier, healthier version of yourself. We'll deliver tips, challenges and advice to your inbox every day.
Related