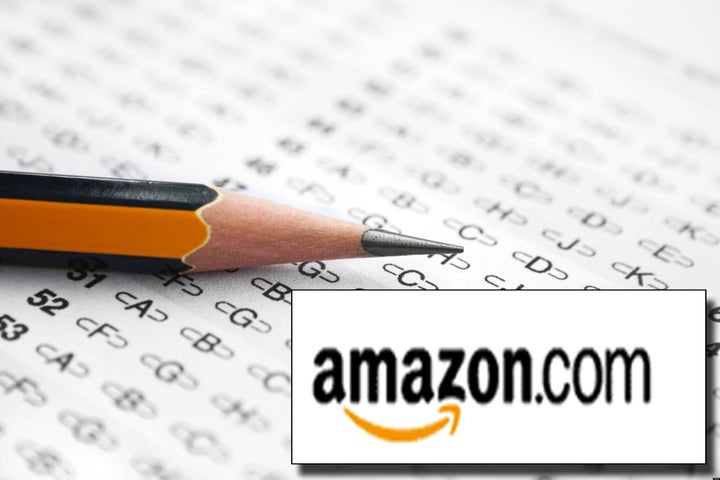 Students at a California high school have been caught cheating on a history exam by purchasing answers to the test from Amazon.com.
"If you have the test questions in advance, you're cheating," Corona del Mar principal Tim Bryan said at a PTA meeting Wednesday. "They altered the conditions of the test. It's a really big issue for us."
Test banks are generally highly protected and only available to educators with special access codes. The publisher has pulled the test bank from Amazon.
It's currently unclear how school officials plan to handle the situation, though an investigation is reportedly underway. The teachers will determine how to discipline the cheating students and whether to have all students take a new exam or simply void the existing scores.
"When you have a child who is taking a very difficult class, being challenged and doing well, and then find out that other kids are working the system -- it's bad. It's a program fail," a parent told the Daily Pilot.
Teachers at Clear Lake noticed that about a third of the exams had identical answers -- and students who took a different version on the second day of the test's administration had answers that matched those on the version from the first day. As a result, administrators voided test results from all 600 students who took the exam, and offered them two options: take the test again or have their final grade calculated without a final exam grade.
Disciplinary action against those caught will be determined following individual investigations.
The surrendered students are facing misdemeanor charges, and the scandal has prompted a review by a New York Senate subcommittee on higher education.
Calling all HuffPost superfans!
Sign up for membership to become a founding member and help shape HuffPost's next chapter
BEFORE YOU GO