You know you are at an Orange County wine and food festival when you're surrounded by sun-kissed beautiful people with their Hermes belts, designer sun-dresses, Prada bags and button down shirts to taste and drink through some of Orange County's best eateries and establishments.
The Inaugural Newport Beach Wine and Food Festival was a huge success. It was the destination to experience an epicurean journey through food and wine. Guests enjoyed the Festival's live demonstrations and tastings by celebrity and local chefs as they lounged under Raj tents with chandeliers. It was a beautiful scene.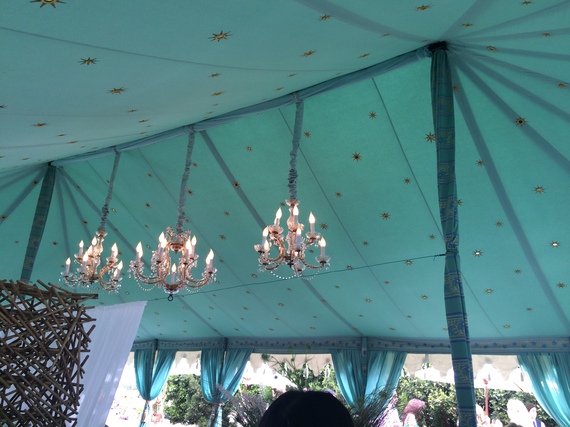 The Festival kicked off with a VIP Launch Party at RED O Restaurant hosted by Bravo's Top Chef Masters winner and RED O Creator Master Chef Rick Bayless. The following two days included Daytime Festivals with mixology stations, sommelier panels, cooking demonstrations and book signings. The lush grounds of the Newport Beach Civic Center, plus a celebrity chef lineup, warm ocean breeze, were all perfect for a SoCal foodie festival.
Whether your palettes yearn for melt-in-your-mouth tuna poke, Asian-infused creations, sweet and savory soup, or a melt-in-your-mouth slider, Orange County chefs and restaurateurs can satisfy your craving.
Bite into chilled marinated swordfish and rock shimp, fresh citrus, mango salsa, corn tostada and you will be wanting more than a bite to take you south of the border. Chef Chris Tzorin of the Tortilla Republic dishes up innovative Mexican fare utilizing organic and locally grown produce that satisfies your Mexican cravings.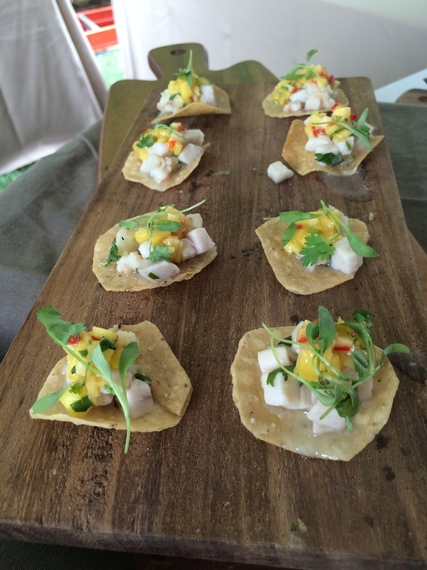 Twirl your fork into black squid ink Japanese noodles, ponzue mignonette, tempura crunch and Vietnamese pickled vegetables and your taste buds will awaken by Ron Lee and Tony Nguyen's Naked Ramen of AnQi Gourmet Bistro & Noodle Bar. Photo credit PencilBoxStudios.com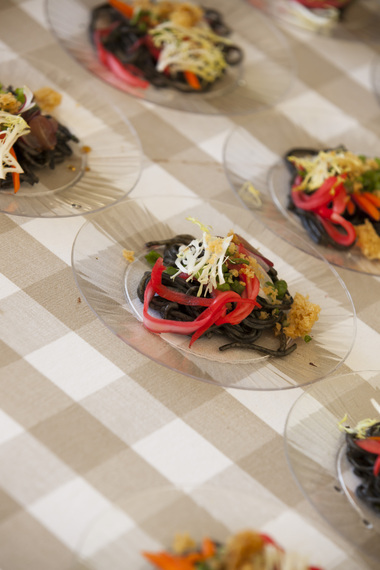 Sip in a taste of fall with butternut squash velouté with homemade cinnamon marshmallows and habanero. A sweet and savory combination by Joshua Severson of Selanne Steak Tavern is not to be missed.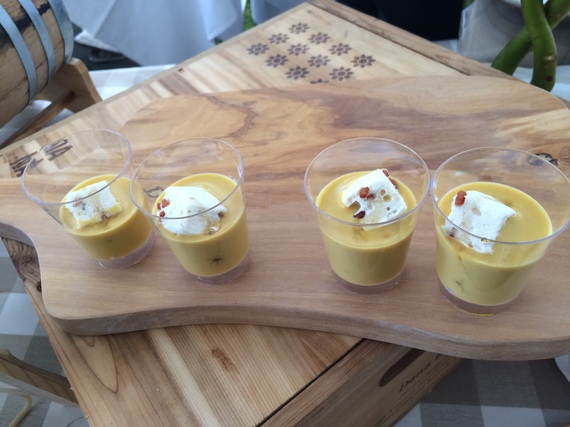 A spoonful of full-flavored guajillo, pork and beef albondigas (meatballs), boiled fideo noodles, bean sprouts, baby pouched shimp and chickpeas and you will have an infusion of flavors. Chef Joseph "Jo-Jo" Doyle of the Honda Center serves up an deliciously inviting Pozole Pho that would leave some of the most selective palettes inspired. Photo credit PencilBoxStudios.com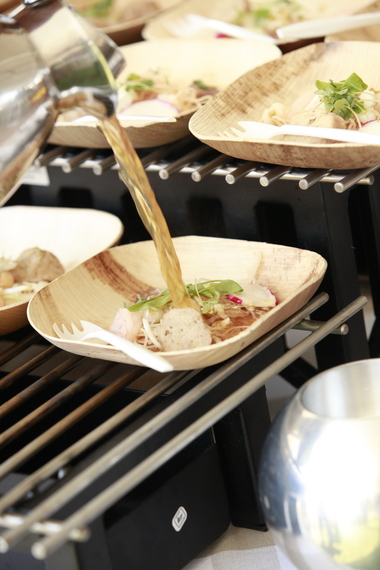 At first sight it can look like a taco, but at first bite the Tahitian yellowfin tuna melts in your mouth along side the cabbage, peppers, onion and guacamole on a crispy wonton shell finished with spicy sauce and olive oil. Jeffrey Lunak from Blue C Sushi creation will make you come back for more because that kind goodness needs company.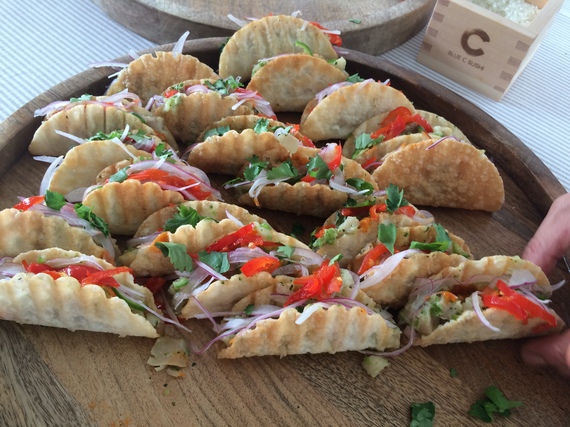 Who doesn't love a good slider and Chef Grant Lawson of Crow Bar serves his Black Label Sliders with dry aged prime rib eye patty, bone marrow butter, caramelized onions on a brioche bun. Mouth-watering and succulent.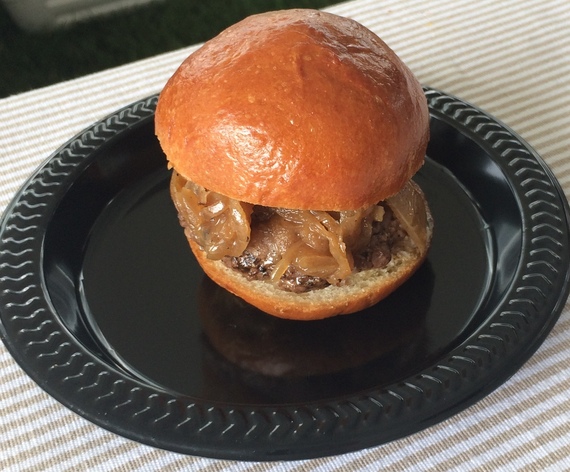 Take citrus poached salmon, pickled red onion, dill, on a bed of avocado and a shingle of grapefruit on top and you get a very refreshing and delicious Salmon Avocado "Louie" by Chef Alan Jackson from a local favorite, Lemonade.
Become a kid again when you bite into B Candy's signature cupcake, Cinnamon Toast Crunch. You don't have to be a cereal lover to fall in love with this sweet creation.