"I thought about putting a rock through someone's car window today," Kyle Clark of 9News said, describing finding a dog inside a parked car outside a frozen yogurt shop. The dog was crying in the heat so loudly, Clark said, that he could hear it across the parking lot.
He opted not to break the window, but when the driver hadn't come outside 10 minutes later, he called Denver 311 for help, who put him on hold. When the driver came outside and the news anchor "politely" confronted the stranger, the person "blew [him] off" and even laughed about the situation, Clark said.
"So there's an apology in order," Clark said on air. "Not for you, no. For your dog. I am sorry that your dog does not have better humans."
Though this dog survived, hot cars can be deadly for pets — and children. As the American Veterinary Medical Association explains, temperatures inside a car can skyrocket, rising 20 degrees within just 10 minutes. And dogs and children are more susceptible to the heat than adult humans. Dogs can't sweat, and children's bodies produce more heat relative to their size than adults do. That means that leaving children or pets in hot cars can result in death from heatstroke.
While some Facebook commenters are saying that Clark should have broken the window, we're just glad that he used his experience to spread the word about the importance of keeping pets safe in the summer.
Before You Go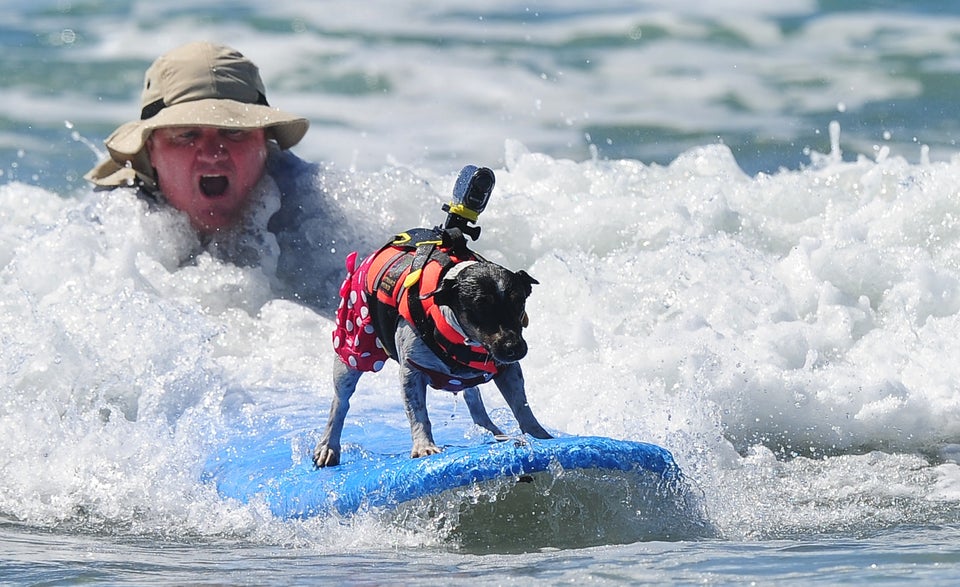 Dogs Go Surfing
Popular in the Community