CBS News won 10 News and Documentary Emmy awards on Monday, more than any other network.
"60 Minutes" alone won seven of those awards, including two for coverage of the Deepwater Horizon oil spill, according to Politico, and one for Lara Logan's interview with the first winner of the Medal of Honor since the Vietnam War. "CBS Evening News with Katie Couric" also won two awards. Hollywood Reporter noted that Katie Couric did not attend the awards, but Scott Pelley was on hand to accept awards for "60 Minutes."
Other award winners included "Anderson Cooper 360" for Cooper's reports on the Haiti earthquake, the "Rachel Maddow Show" for Maddow's reporting from Afghanistan, NBC "Nightly News" for Brian Williams' report on Mexico's drug wars, and CNN's "Restrepo: Afghan Outpost," a documentary that followed a platoon of U.S. soldiers in Afghanistan. The last of these was made by Sebastian Junger and Tim Hetherington, who was killed in Libya in April.
The presenters included PBS' Gwen Ifill, who reiterated the necessity of TV journalists in the age of social media. "Audiences increasingly get the news from everyone but us," she said. "All of that is fine, but news still needs a curator."
Larry King was honored with the Lifetime Achievement Award, which was presented by Brian Williams. The Hollywood Reporter said that the broadcast legend -- who Williams said has done 50,000 interviews over 40 years in broadcasting -- took his jacket off on-stage, revealing his signature suspenders. He thanked Williams and Dan Rather, whom he called his "two favorite people" and his wife Shawn Southwick, among others.
"Behind every man is a woman shoving him aside to get the attention," King joked.
Below, see the media outlets that took home the most Emmy awards and let us know what you think.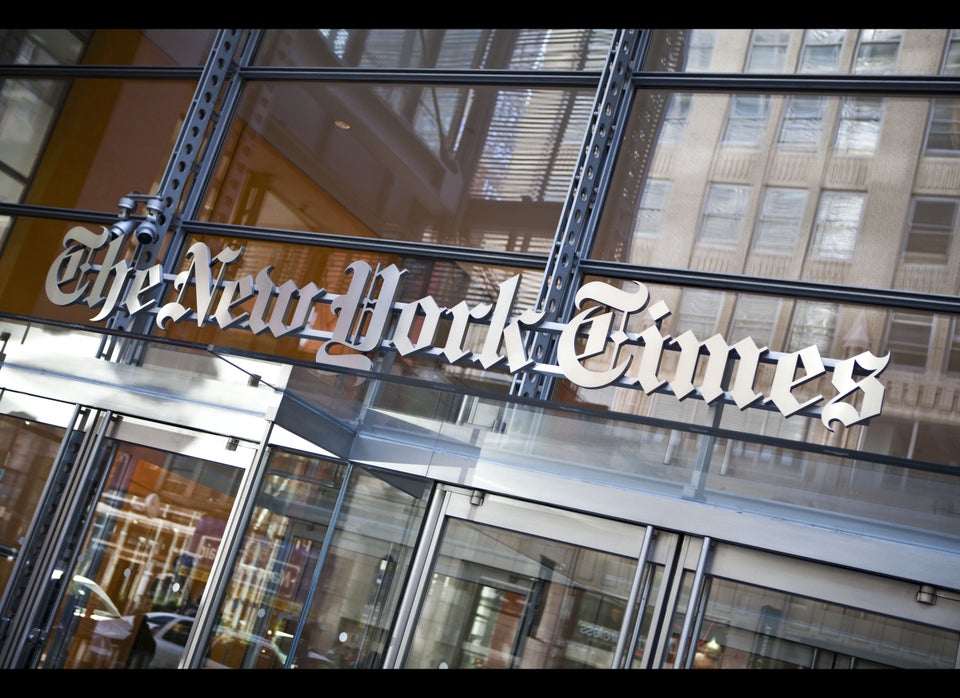 Related
Popular in the Community