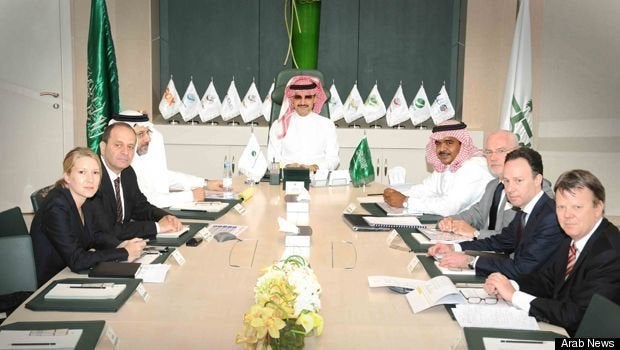 By now, you may have heard about how on last night's edition of The Daily Show, Jon Stewart made fantastic comedic hay out of a Fox And Friends segment, in which the gathered panel indulged in some outsized fearmongery over Cordoba initiative funding without mentioning how the shadowy, unnamed figure at the center of controversy, Saudi prince Al-Waleed bin Talal, was "one of the biggest shareholders of Rupert Murdoch's News Corp." Per our own Katla McGlynn:
But with this new information, one thing is now uncertain. Did Fox actually not know the name of the Kingdom Foundation leader or that he is a News Corp investor? Or did they, as Stewart said, "purposefully cover it up because it didn't help their fear-driven narrative?"
That led to a lively debate between John Oliver and Wyatt Cenac over whether Fox was being "evil or stupid." Well, I'm not sure whose argument this aids more -- maybe we need to combine the concepts into a new catch-all phrase that I will call "steevil" -- but one thing worth underscoring is that News Corp. executives actually just met with Al-Waleed bin Talal. From today's TradeArabia:
The top management of Saudi-based media group Rotana met under the chairmanship of Prince Alwaleed bin Talal bin Abdulaziz Alsaud to discuss the latest developments at Rotana after its strategic alliance with global media giant News Corp.

The meeting, which was attended by Dr Waleed Arab Hashem, vice chairman and Fahad Alsukait, CEO, discussed ways to strengthen the strategic alliance with News Corp.

According to a company statement, Newscorp bought a 9.09 per cent stake in Rotana Group in February to further develop its postion in the media sector in the Middle East and expand it horizon.

Under the terms of the agreement, Rotana said the News Corporation would acquire newly-issued shares in Rotana for $70 million. News Corp has an option to boost its stake to 18.18 per cent in the 18 months following completion.

Pierre Daher, president of Rotana TV Channels, and the members and representitives from News Corporation including Marc Heller, Gary Davey besides Charlotte Burr, vice president of Star Group and Michael Nelson, CFO of Rotana also attended the meeting.

[...]

Kingdom Holding Company, the principal shareholder of the Rotana Group, is owner of approximately 7 percent of News Corporation's Class B Common Stock. It has a 29.9 per cent share of the SRMG.
And here's your picture of said executives, makin' deals and dollars with the alleged Ground Zero Terror House Funder that everyone is supposed to be terrified of!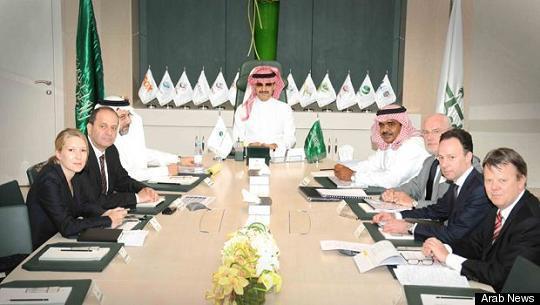 [Would you like to follow me on Twitter? Because why not? Also, please send tips to tv@huffingtonpost.com -- learn more about our media monitoring project here.]
Related
Popular in the Community