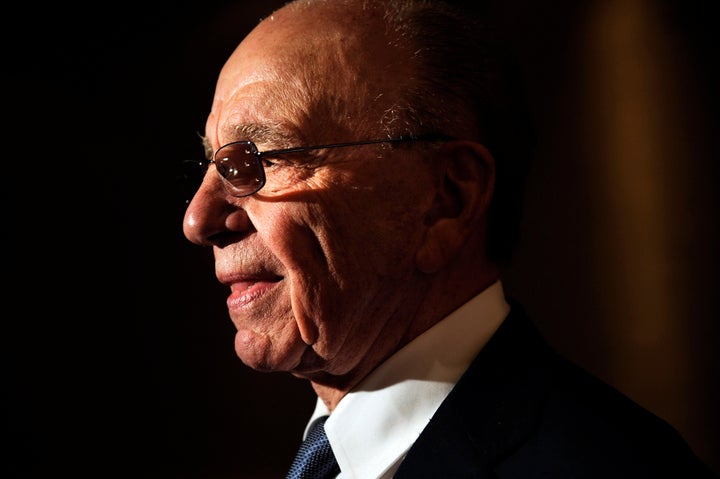 WASHINGTON -- News Corporation's board of directors recently unveiled a new policy of annually disclosing all the company's political donations. But a coalition of campaign finance and media watchdog groups, as well as the head of the Nathan Cummings Foundation, a Jewish charity that owns shares in News Corp., say the new policy does not go far enough.
"The revised policy acknowledges the importance of the issue to shareholders and the need for reform in News Corp.'s practices," said Lance E. Lindblom, president of the Nathan Cummings Foundation. "While we welcome these changes as a crucial first step in the right direction for News Corp., the new policy does not go far enough. The Board must provide oversight and complete transparency of the political spending process going forward."
Under the amended policy, News Corp. will post all corporate political contributions made in the 2011 calendar year on its website by January 16, 2012. In addition, it will provide transitional disclosure on its website of all corporate political contributions made from January 2011 through June 2011 by July 15, 2011.
The move comes after the media giant was highlighted for making large donations to the Republican Governors Association and the U.S. Chamber of Commerce, the nation's most prominent business lobby, ahead of last year's midterm elections.
In a letter to News Corp., the Nathan Cummings Foundation outlined what members see as the shortcomings of the new policy, saying it fails to address central concerns raised by the charity and other News Corp. shareholders in advance of last year's annual shareholder meeting. Those concerns include:
The role of the Board in approving and overseeing the Company's political spending.

Approval and disclosure of Company payments to trade associations used for political purposes that are not earmarked for independent expenditures.

Disclosure outlining the strategic rationale for political payments.
Progressive media watchdog group Media Matters and campaign finance reform group Public Campaign have joined in support of the letter, asking News Corp. to further reform its political contribution policy.
"Media conglomerate News Corp.'s decision to disclose its corporate donations to shareholders only after elections are over does little to nothing to address the growing problem of big money dominating American elections," said Nick Nyhart, executive director of Public Campaign. "Any casual observer of politics understands the bankruptcy in a policy that gives shareholders no say in decisions, retains secrecy around who makes contribution decisions, and discloses only once a year as far away from election day as possible."
"News Corp.'s policy provides an illusion of transparency where a floodlight is warranted," Nyhart added. "That this occurs in a corporation whose ostensible business is to provide the public with information defines the word 'ironic.' They should go back to the drawing board."
A call to News Corp.'s corporate communications office was not immediately returned.
Support HuffPost
The Stakes Have Never Been Higher
Related
Popular in the Community