An excellent question to media seeking to maintain their balance on a dizzying roller coaster of innovation, disruption and transformation that's changing the meaning of news and how to consume it.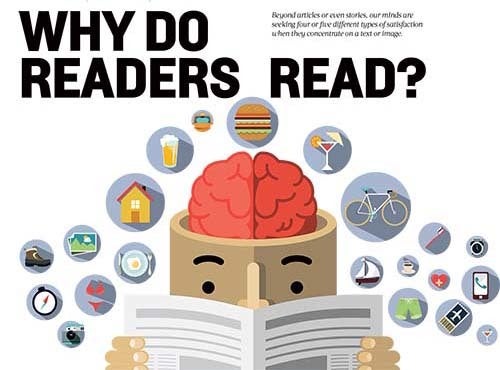 Capturing the lasting attention of readers may be one key to maintaining a print newspaper subscriber base. While online modes are better at curating or finding well defined categories of news, publishers should make sure serendipity seekers are well served by feeding them "unknown unknown" articles. Readers expect to see stories each day about their political leaders, fires or business earnings, they will be rewarded with the occasional investigative piece, counter-intuitive human interest story or op-ed by someone with a bright idea.
That is more art than science.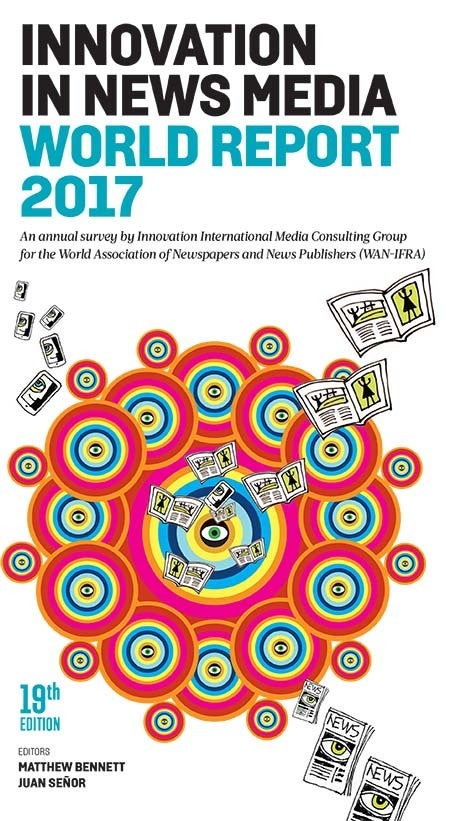 Beyond articles and stories, our minds seek four or five different types of satisfaction when concentrating on a text or image, it said, adding that the Times of India defined reasons why we read newspapers as learning about public affairs, providing a framework for daily living, finding respite, earning social prestige, and enjoying social contact.
It's challenging when younger readers hop-scotch through "news" sources that range from social networks, Wikipedia, family, friends and maybe traditional channels, when there's a news and information overload, and when people question the very goal of information.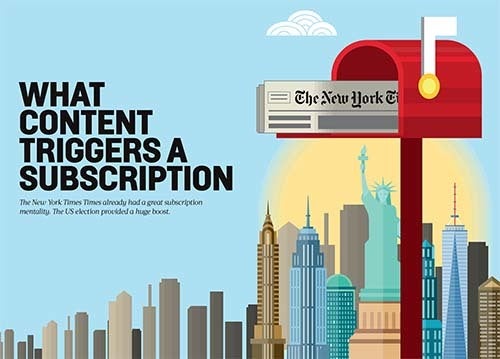 Donald Trump apparently helped the Times reach three million subscribers and the paper's solid coverage of the U.S. presidential election in 2016 played an important role in reinforcing readers' trust in its mission.
According to the Innovation report, it's not just hard news that attracts subscribers, but a mix of content focused more on users than advertisers.
"Products beyond journalism, which enrich the lives of users, must be added to the overall mix," it said. "The Times launched Cooking, full of recipes, Well, about health and well being, and Watching about TV, series and films."
Additionally, visual journalism must be a priority, the report said, making the case for creating independent visual departments able to run their own news agendas.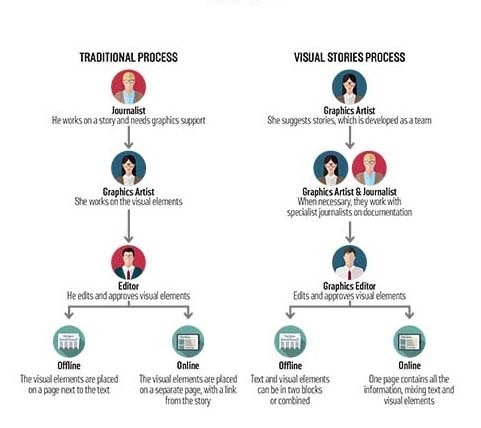 Visual journalists must be able to create stories from start to finish, from reporting to the creation of visual elements and publishing. At larger newsrooms, we might even have the luxury of specialists in different areas, but in the same way a journalist in another section needs to know how to investigate and write a text, a visual journalist must be capable of independence.
Once that happens, some issues need consideration: First, determining who edits visual projects in the newsroom, and, second, dealing with service graphics (graphics for others) like small graphs and explainer elements that rarely attract traffic or subscribers by themselves.
An interesting case study in the report is the English-language Times of Oman newspaper from the Arabian Gulf region, which is described as "visual story telling at its best."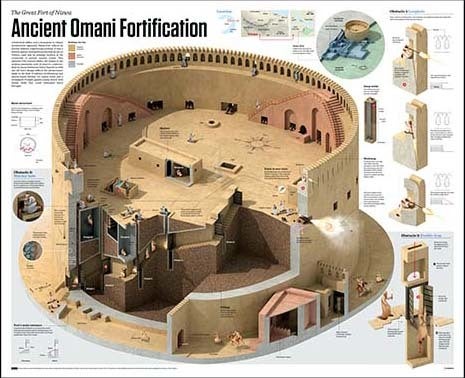 Innovation published eight colorful detailed pages of visual story telling from the paper that are hard to ignore.
One is an award-winning two-page spread depicting Nizwa Fort, an ancient Omani fortification, with meticulous architectural details of the inner court, stairs, halls, passageways and outer structure, and its use as a bastion against raiding forces.
The rendition is a complete story of the structure.
To get there with visual content, one must keep the following innovation design principles in mind, the report said.
Typefaces clothe our words; we must have content-driven design; do the words and designs at the same time; design is intelligence visualized; work on omnidesign across platforms; design is content, notably in the digital age; believe in images as much as you believe in text; less is more; don't decorate pages, decorate your apartment; and, you can break any of these commandments.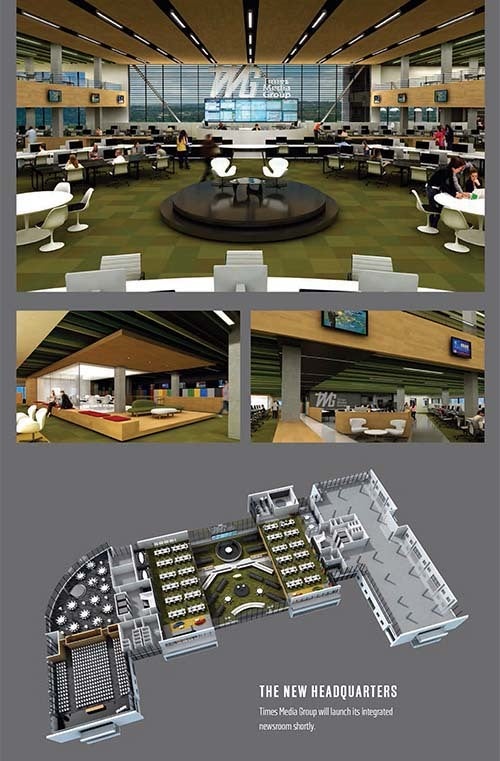 There's also a need to break newsroom silos and create information engines.
Johannesburg-based Times Media Group has metamorphosed after a redesign that created the most modern digital-first newsroom in Africa for its newspapers, magazines, two TV channels, radio and a film production studio.
The Innovation report suggests other publishers can learn five main lessons from this case study: create visually compelling layouts; print really isn't dead, it can work alongside digital; quality across digital and print platforms must be of the same high standard; make sure institutional stability enables newsroom transformation; and build a professional newsroom that is organized around production ideas that really work.
So, the argument goes, everybody must be a startup.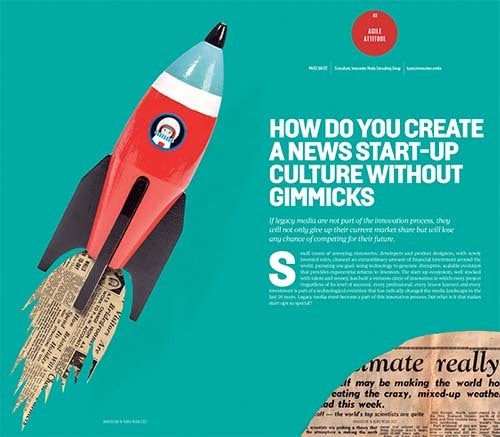 If legacy media are not part of the innovation process, they will not only give up their current market share but will lose any chance of competing for their future.
Three elements work in favor of legacy media in the startup sphere: time, money and brand – meaning there's no excuse for sitting on the sidelines.
As for monetization and other business-related details, you'll have to read the whole report.
Related
Popular in the Community