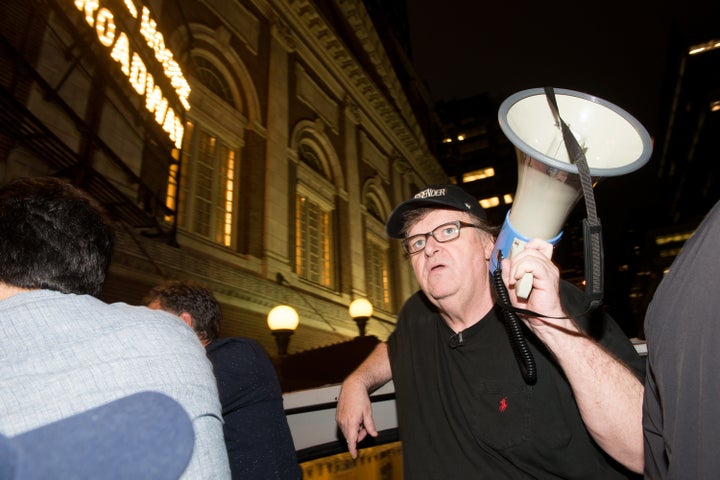 This is the world we live in. Let's try to make it better.
1. The GOP is distancing itself from Trump. All it took was for him to align himself with white supremacists. More here.
2. The Texas 'bathroom bill' targeting trans people has failed for the second time. This is good news. More here.
3. At least 30 people have been killed in a triple suicide bomb attack in Nigeria. More here.
4. Michael Moore took his Broadway audience to protest Trump at Trump Tower. Moore's activism around Trump is a constant inspiration. More here.
5. It's the end of an era - Drake is off the Billboard Hot 100 list for the first time in eight years. Drizzy's gonna need your support, fam. More here.
Video of the day: The world needs to know the glory that is Panti Bliss.