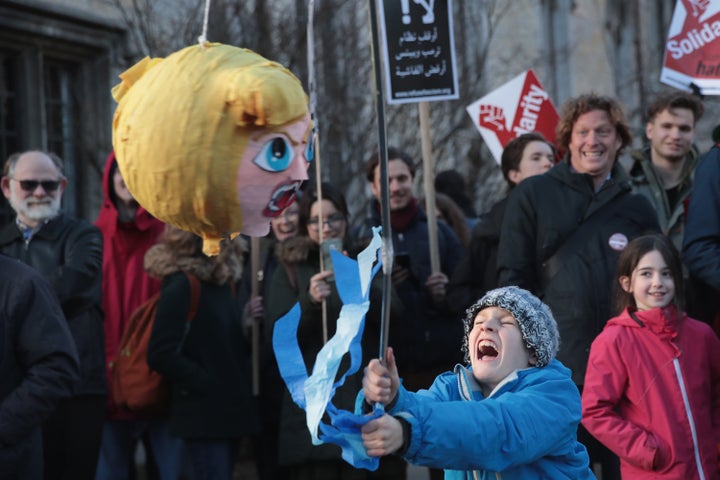 It's the daily news roundup of all the wonderful and disgraceful things happening in the world today.
1. Protests and marches are happening across the US as immigrants are encouraged to strike from work and not shop today in order to show their value to society. Naturally, Melania Trump took this opportunity to give herself a day off from her FLOTUS duties. More here.
2. U.S. Intelligence agencies are holding information from the president for fear it may be leaked. Let's hope democracy can do it's thing and oust the orange madman. More here.
3. The Venezuelan government has pulled CNN en Español off the air days after the station aired their investigation on fraudulent passports and visas. This is fine, right? More here.
4. More than 200 Republican members of Congress are choosing to skip their February town halls with their constituents. Something tells us they're afraid, very afraid. More here.
5. Trump's on the campaign trail again after one month in office. I guess we can't confirm a supreme court nominee during an election, right? More here.
Calling all HuffPost superfans!
Sign up for membership to become a founding member and help shape HuffPost's next chapter