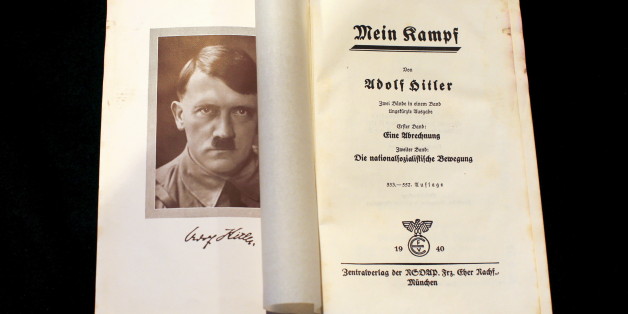 2017 is off to a sick start, ya'll.
1. At least 6,878 civilians lost their lives in Iraq in 2016 due to ISIS, and over 12,000 were injured. Let's hope Trump's vague plan to battle the terrorist group is a yuge winner. More here.
2. Trump's Twitter account has got off to a bizarre start in 2017, showing that he favors his personal brand above all else. More here.
3. Ford Motor Company cites a "vote in confidence" for Trump as reason behind moving their Mexico plant to Michigan. This can only end poorly. More here.
4. Usain Bolt apparently wants a cameo in the upcoming Flash film. If anyone should get a cameo in a superhero movie it's this kid. More here.
5. The first reprinting of Hitler's Mein Kampf has sold over 85,000 copies since last January, and is now heading for its sixth reprint. The publisher claims that the book's availability does not promote Hitler's ideologies. Sounds like the publisher hasn't heard of the alt-right. More here.
REAL LIFE. REAL NEWS. REAL VOICES.
Help us tell more of the stories that matter from voices that too often remain unheard.