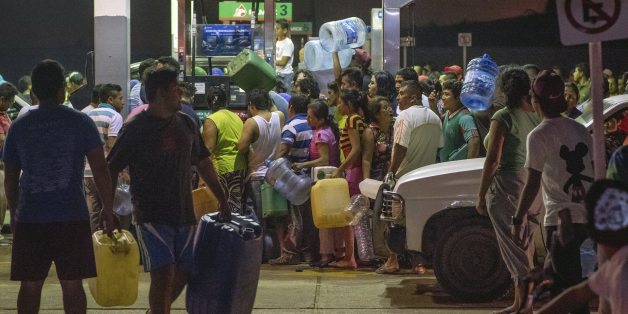 We're here to keep you informed... or angry. It's really up to you.
1. A Massachusetts sheriff has offered up inmates to build Trump's border wall. Behold, the slow death of human dignity under Trump. More here.
2. Protests erupt across Mexico after gasoline prices spiked by 20% since the new year. This is clearly an attempt to stop people from driving across the border before the inmates build that wall. More here.
3. Four teens have been arrested for the torture of a man with special needs. They broadcasted the attack live on Facebook. With every step forward in technology, humans take one step backward. More here.
4. Puerto Rico has filed a bill in attempt to gain official US statehood. This wouldn't come into effect until 2025, so at least they dodge The Trump Years. Better yet, they get Kanye. More here.
5. Obama's throwing a going away party with Stevie Wonder, Beyonce, Jay Z, Usher, and Oprah in attendance. Meanwhile, Trump's got a marching band for his inauguration. More here.
Calling all HuffPost superfans!
Sign up for membership to become a founding member and help shape HuffPost's next chapter