Here's the Outspeak roundup of the top five news stories so you can look more informed than that smart-ass, Greg, at the watercooler.
1. Kanye West has been hospitalized. We guess he wanted to get in on Obamacare before Trump got his tiny hands on it. More here.
2. The Trump Foundation has admitted to the IRS that it is guilty of self-dealing by the charity's money to help Trump's business ventures. Shady businessman is shady. More here.
3. Donald Trump has decided to not go after Hillary Clinton regarding her emails or the Clinton Foundation. So he's backtracking on one of his most popular campaign promise. More here.
4. 21-year-old Standing Rock protester may lose her arm after being severely injured by a concussion grenade fired by police. Great to see the police doing their job to protect and serve big oil. More here.
5. Rural counties affected by heroin use flipped to Trump in the election. It's not because people who voted Trump are doing heroin but the opioid epidemic does tell part of the story. More here.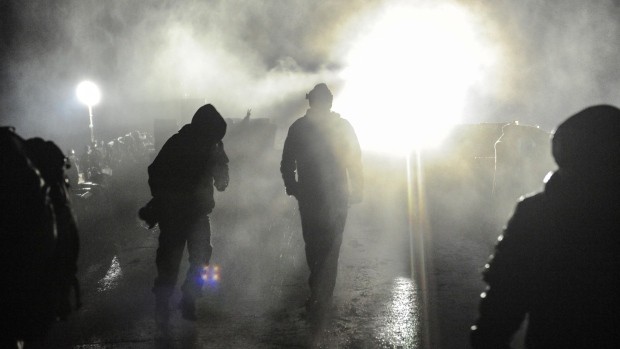 REAL LIFE. REAL NEWS. REAL VOICES.
Help us tell more of the stories that matter from voices that too often remain unheard.