Here's the Outspeak roundup of the top five news stories you can use to impress your colleagues (with Steven Seagal facts) at happy hour.
1. Vladimir Putin gives Steven Seagal a Russian passport to help Russian-American relations. This is how international relations are solved, with 1980s action stars. More here.
2. Dylann Roof has been deemed competent to stand trial for hate crimes relating to the June 2015 massacre at a historic black church in Charleston, SC. Finally, a white shooter who has to answer for their crimes. More here.
3. Donald Trump is scamming us all with $149 tiny hats. At least he's not coming at us with his tiny hands. More here.
4. Canada's Trump, AKA Conservative MP Kellie Leitch threatens to end CBC citing it as a waste of taxpayers money. Sadly for the CBC, they had to report on the possibility of their own demise. More here.
5. Students in Detroit are suing Michigan for depriving them of literacy, the state has countered with a motion to dismiss the case, claiming there is no fundamental right to literacy. Great work Michigan, argue your right to not teach children. Gold star for you. More here.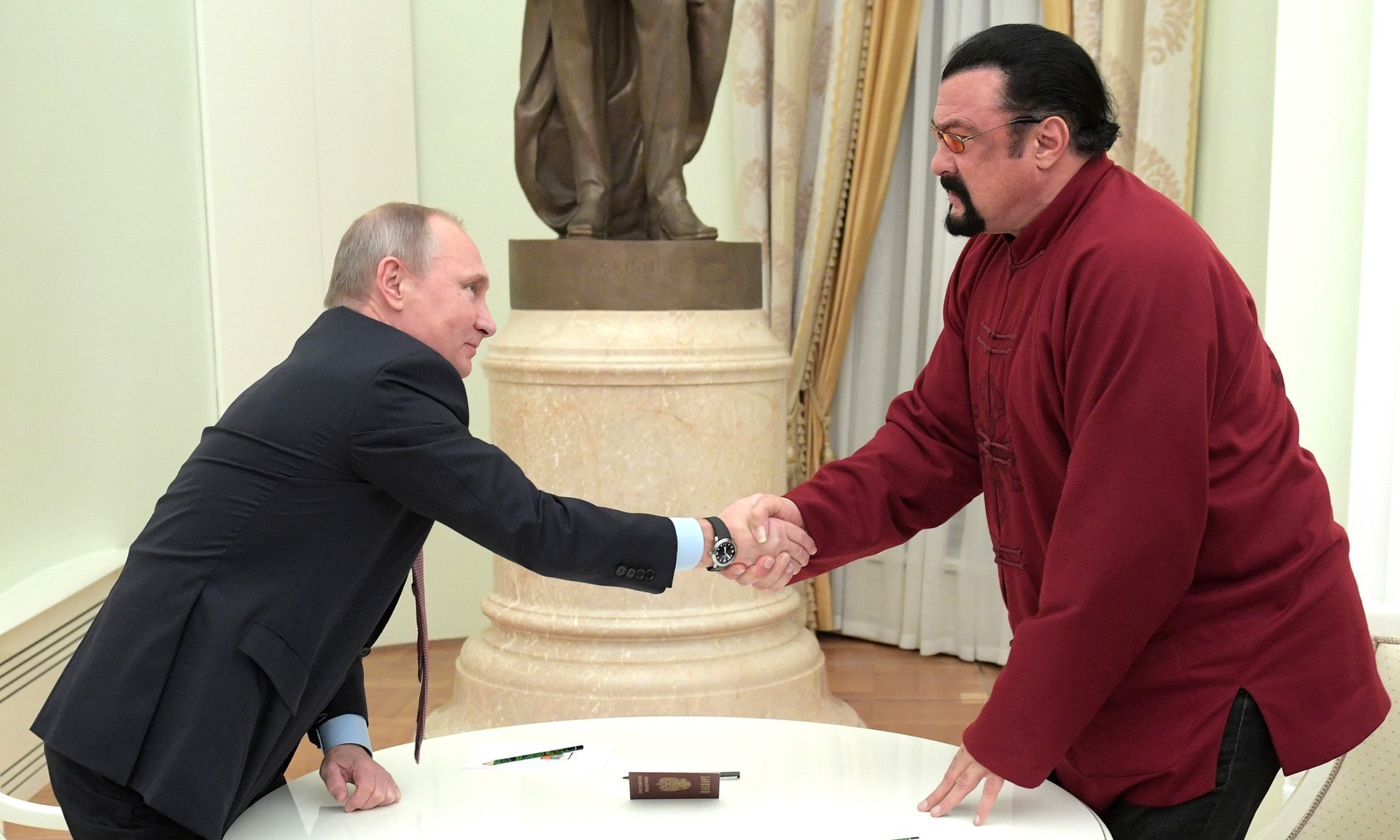 Calling all HuffPost superfans!
Sign up for membership to become a founding member and help shape HuffPost's next chapter