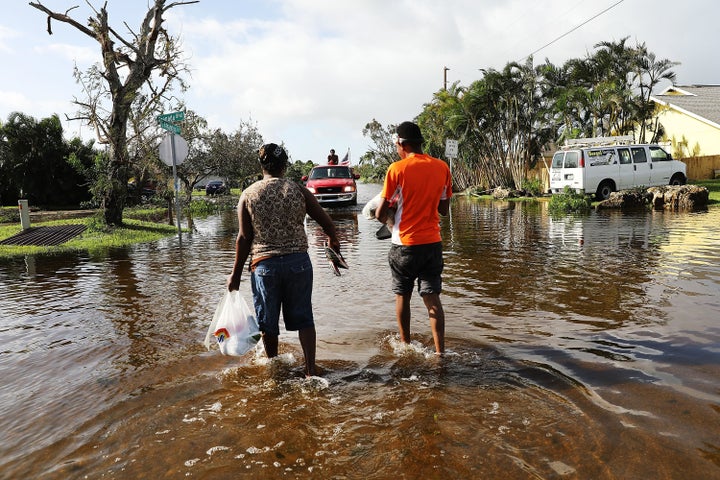 It's September 11th, take a moment to reflect.
1. Texas renters are being hit with rent for apartments they cannot reach. Looks like landlords' compassion was washed away with Hurricane Harvey. More here.
2. YouTuber PewDiePie is back to using racial slurs. Is anyone surprised that he ended up going right back where he started? This isn't new. More here.
3. White House social media director, Dan Scavino Jr, who routinely shouts about 'fake news' tweeted fake news about Hurricane Irma. More here.
4. Violence broke out between opposing groups at anti-white nationalist rally in Portland. More here.
5. We guess it was worth the controversy of them returning to the stage, LCD Soundsystem's most recent album 'American Dream' is their first Billboard 200 number one. Hell yeah. More here.
Video of the day: Here's how to overcome loneliness on your own.
REAL LIFE. REAL NEWS. REAL VOICES.
Help us tell more of the stories that matter from voices that too often remain unheard.