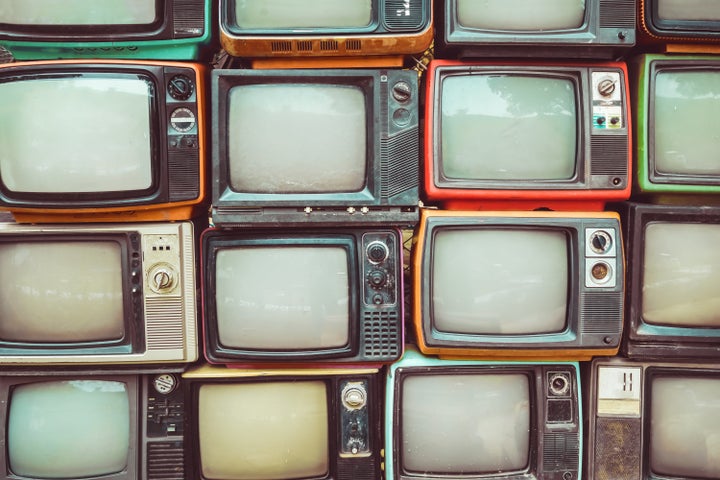 Say what you will about 2018, but it hasn't exactly brought a surfeit of slow news days. January alone felt like it delivered a year's worth of big stories, from a spate of congressional retirements to the debate over "shithole countries" to the brief government shutdown.
Nearly half of the people who try to stay informed about politics find it stressful to stay on top of what's happening, a new HuffPost/YouGov poll finds, but far fewer say they have difficulty keeping up.
Among Americans who try follow political events ― a group that makes up slightly less than two-thirds of the population, according to the survey ― 49 percent say it's at least somewhat stressful to keep tabs on what's going on. An equal share say that it's not very or not at all stressful.
Just 27 percent, however, say they feel like the political news is changing so quickly that they can't keep up, while 64 percent say they don't have any problem staying on top of things. The vast majority, 83 percent, say that it's at least somewhat easy for them to follow what's happening in politics.
These results come with a few caveats: For one, the results don't include those Americans who have opted out of following politics altogether. For another, respondents may think it's socially desirable to claim that they're effortlessly well-informed.
But the results also show little consensus that the current news environment poses any sort of unique challenge. Fewer than a quarter say it's been harder to keep up with the news so far this year than it had been in past years. An additional 28 percent say it's easier, while the remaining 49 percent say that they haven't noticed much difference or that they aren't sure.
There are some divides along political lines, especially on the stressfulness of current events. Most voters who try to keep up with politics say they don't have any problem doing so, regardless of whether they backed President Donald Trump or Democratic rival Hillary Clinton in 2016's election. But 72 percent of those Clinton voters say they find following politics to be stressful, while just 3 in 10 Trump voters feel the same.
The overall results of the poll are similar to those of a HuffPost/YouGov survey taken last March, which also found that just 30 percent of respondents who say they generally try to stay informed have difficulty doing so.
The constant flow of news may actually make current events feel more accessible than ever, Ann Crigler, a political science professor at the University of South California, told HuffPost last year.
"While it may seem like it's overwhelming and confusing, people tend to choose what they rely on," Crigler said.
Use the widget below to further explore the results of the HuffPost/YouGov survey, using the menu at the top to select survey questions and the buttons at the bottom to filter the data by subgroups:
The HuffPost/YouGov poll consisted of 1,000 completed interviews conducted Jan. 30-Feb. 1 among U.S. adults, using a sample selected from YouGov's opt-in online panel to match the demographics and other characteristics of the adult U.S. population.
HuffPost has teamed up with YouGov to conduct daily opinion polls. You can learn more about this project and take part in YouGov's nationally representative opinion polling. More details on the polls' methodology are available here.
Most surveys report a margin of error that represents some, but not all, potential survey errors. YouGov's reports include a model-based margin of error, which rests on a specific set of statistical assumptions about the selected sample rather than the standard methodology for random probability sampling. If these assumptions are wrong, the model-based margin of error may also be inaccurate. Click here for a more detailed explanation of the model-based margin of error.
REAL LIFE. REAL NEWS. REAL VOICES.
Help us tell more of the stories that matter from voices that too often remain unheard.