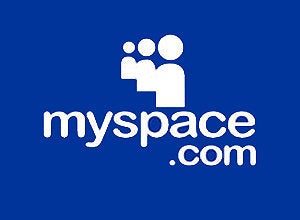 More bad news for MySpace. Parent company NewsCorp has admitted they are considering selling the company, just one day after announcing layoffs that will eliminate almost half the staff.
NewsCorp, headed up by media baron Rupert Murdoch, bought MySpace for $580 million back in 2005, but the site's poor performance in recent years has proven unsustainable. The division of NewsCorp that owns MySpace lost $156 million in the last quarter.
MySpace's great cachet used to be in its musician community--fans and bands could join together to spread the love, and the music. Their rebranding reflects the desire to recapture that appeal. But, as GigaOM has observed, Rupert Murdoch's great skill has been in "selling exclusivity"--something the nature of the Internet has a way of destroying gleefully.
But even if MySpace has about 65 million users, the numbers are paltry compared to the over 500 million strong population of Facebook. While Goldman Sachs's recent investment into Facebook boosted its valuation to $50 billion, similar number crunching puts MySpace at just around $1 billion.
Related
Popular in the Community