Every morning, Myriam Dion takes a walk to a nearby newsstand. She buys a newspaper and reads it cover-to-cover. Then, she proceeds to cut it up.
A young, Montréal-based artist, Dion uses newspapers as the medium for her work, which involves creating cutouts out of broadsheets, obscuring the original print in order to make her own message clear.
"By cutting the newspaper, I'm putting off the text and the information, the object loses his utility and the viewer is therefore pushed to see it in another way," Dion told The Huffington Post.
So, an article about a Syrian child preparing for a performance of "King Lear" is completely obfuscated by Dion's paper replication of geometric tile work. Only the image of the costumed subject remains at the piece's center, above a caption about maintaining a sense of joy amid violence.
In another piece, Dion covered an image of gathered bishops honoring the Pope with tiny, patterned squares and triangles, making an otherwise mundane photo a fantastical sight.
"My studio is full of images of units from manual works, mostly lace, embroidery and weaving," Dion said. She draws inspiration from the ancient Chinese tradition of paper cutting, learned by girls in rural towns for decorative purposes.
Her eye for decoration is clear, especially in a work sprucing up a Financial Times article about an Indian election. The original photo shows a line of citizens, presumably waiting to vote. But Dion adds textures and patterns to their clothes and setting, connecting the disparate voters by shrouding them in a mutually shared aesthetic.
"By crafting thoughtful mosaics out of the world events, I question our appetite for sound-bite news and sensational art, showing the quiet power of a patient hand and an inquisitive eye," Dion said. "I am creating a new newspaper that can be interpreted, that encourages people to think more deeply about the news that we consume too easily."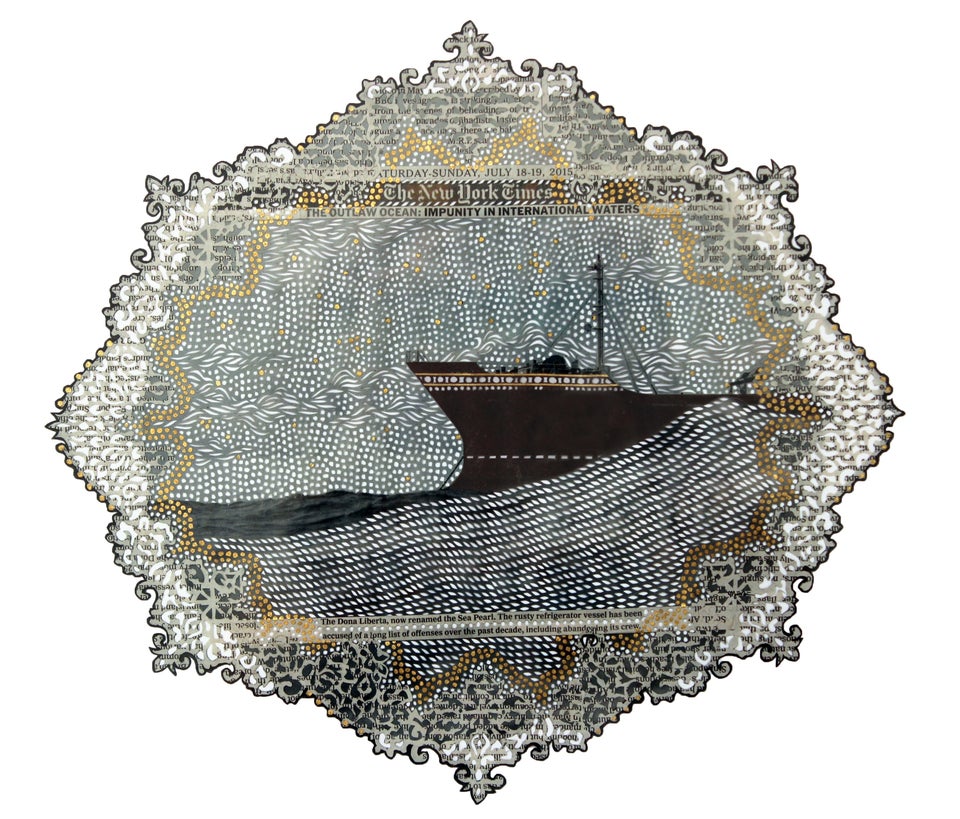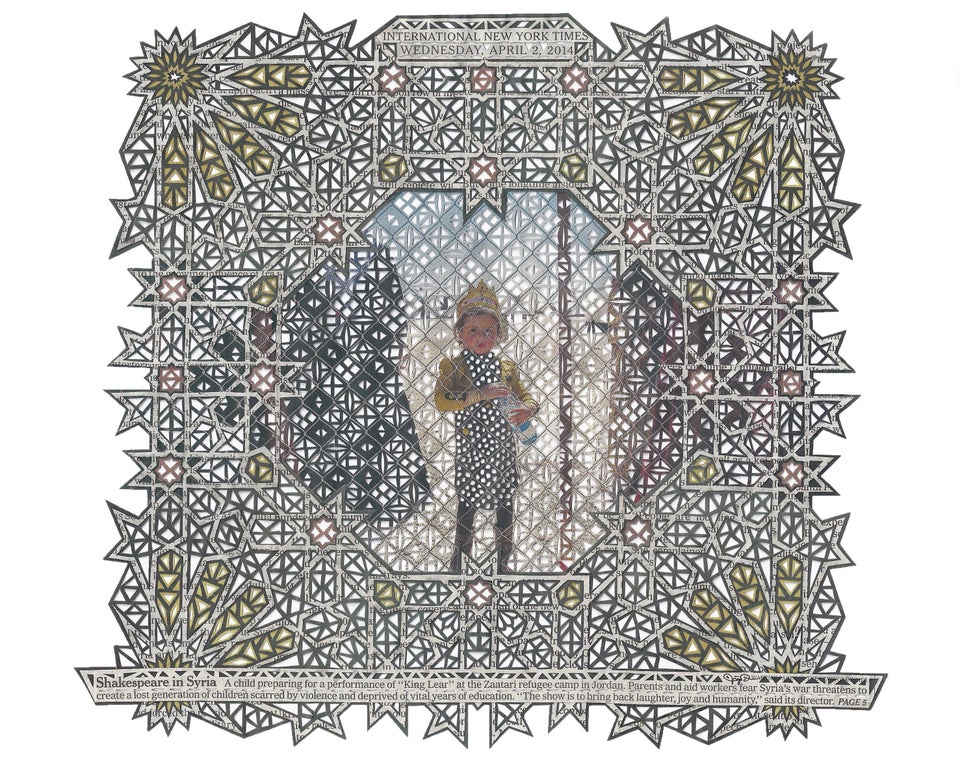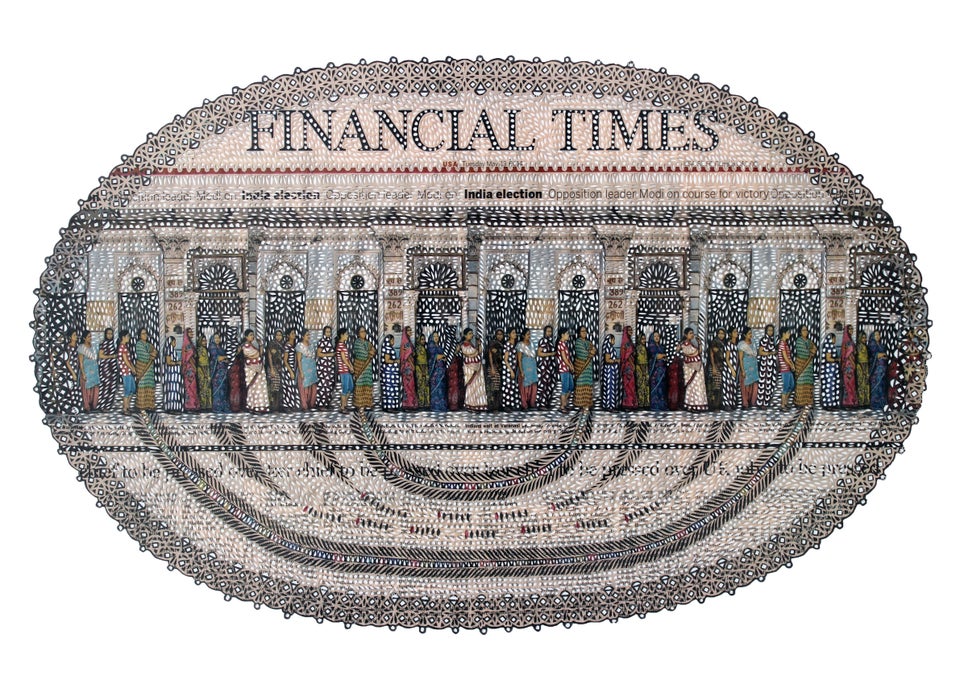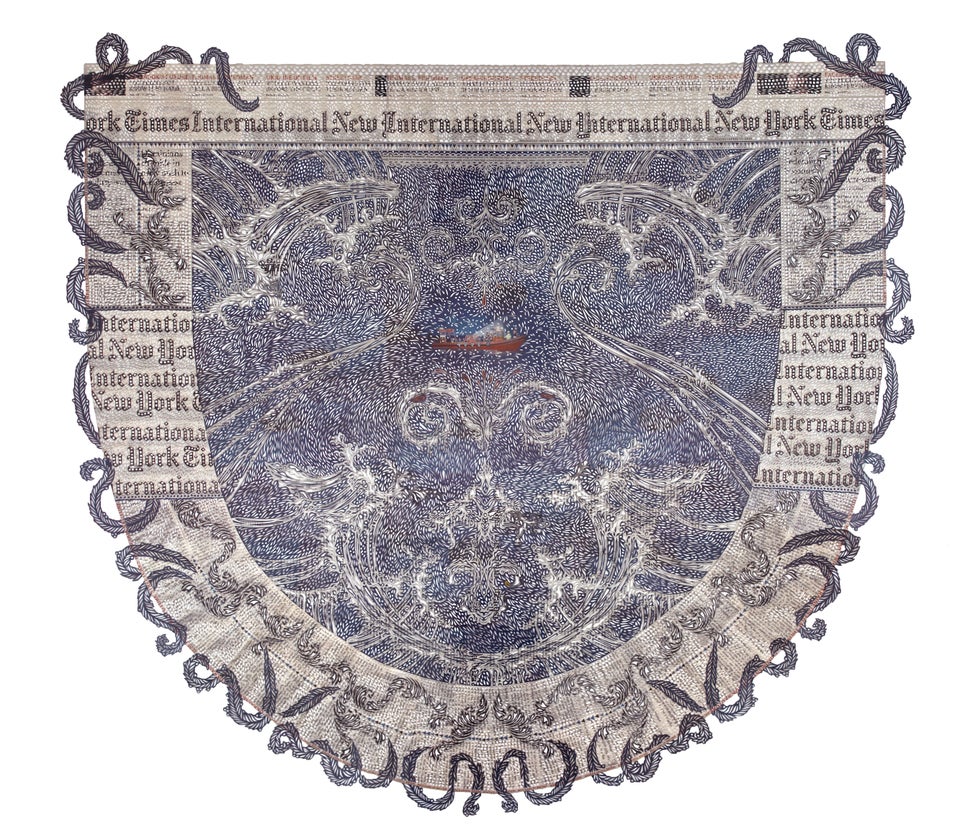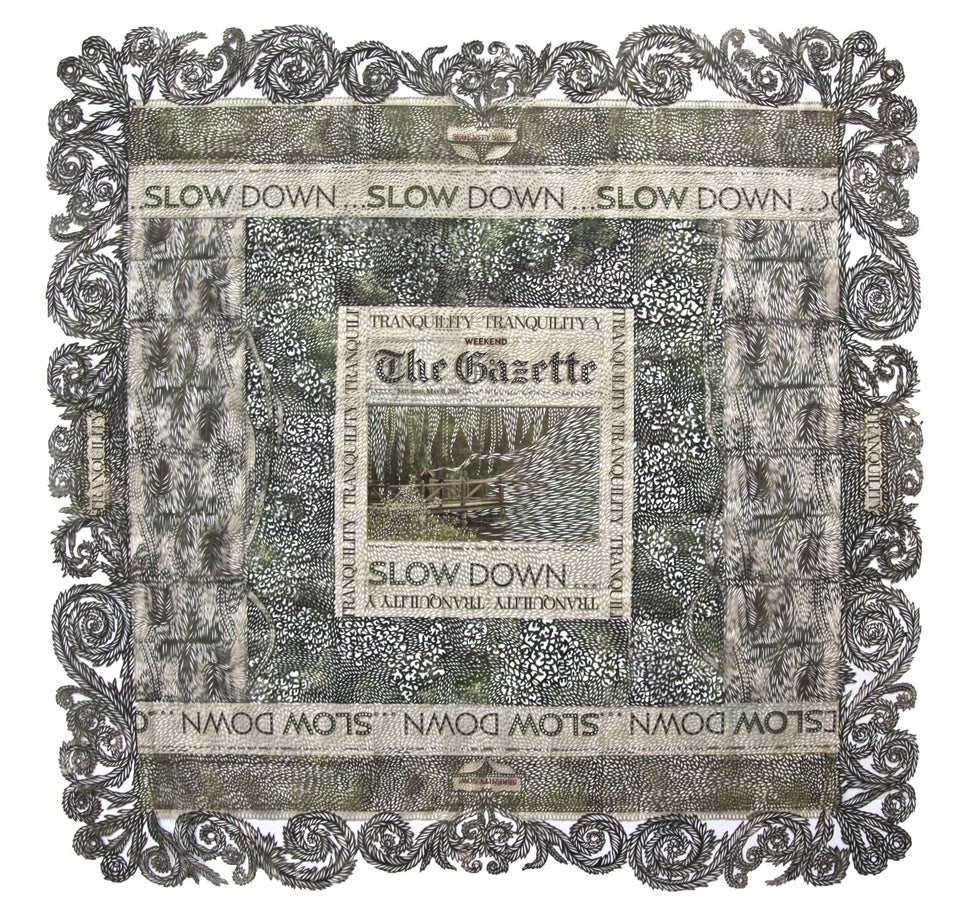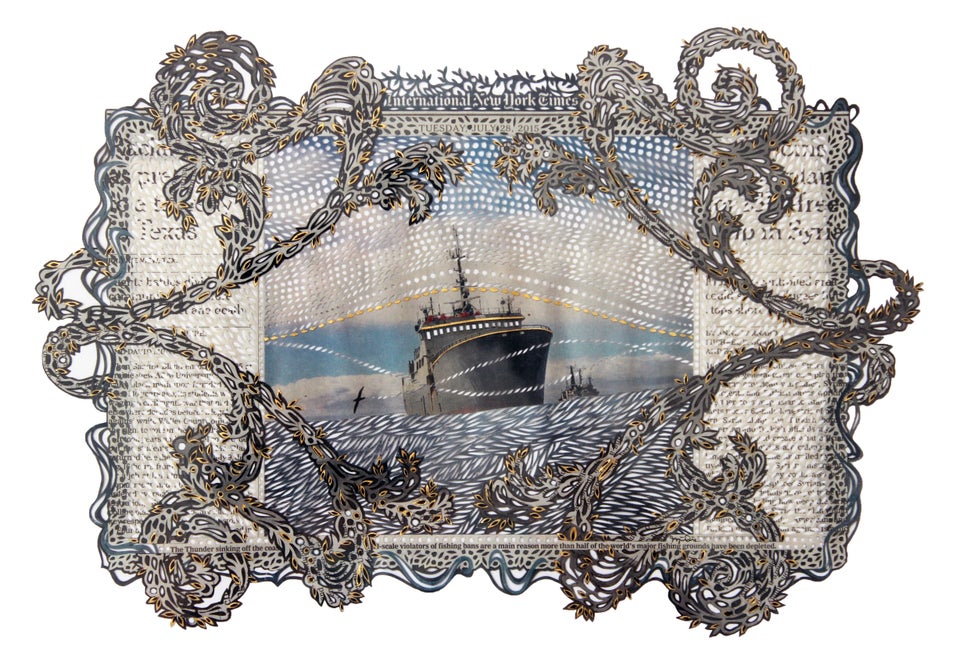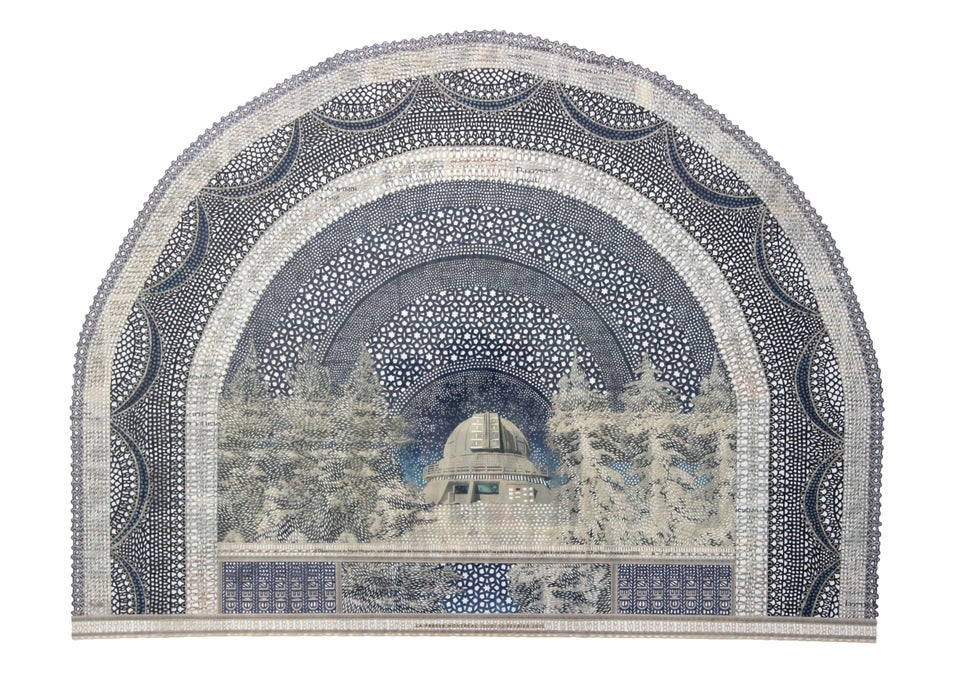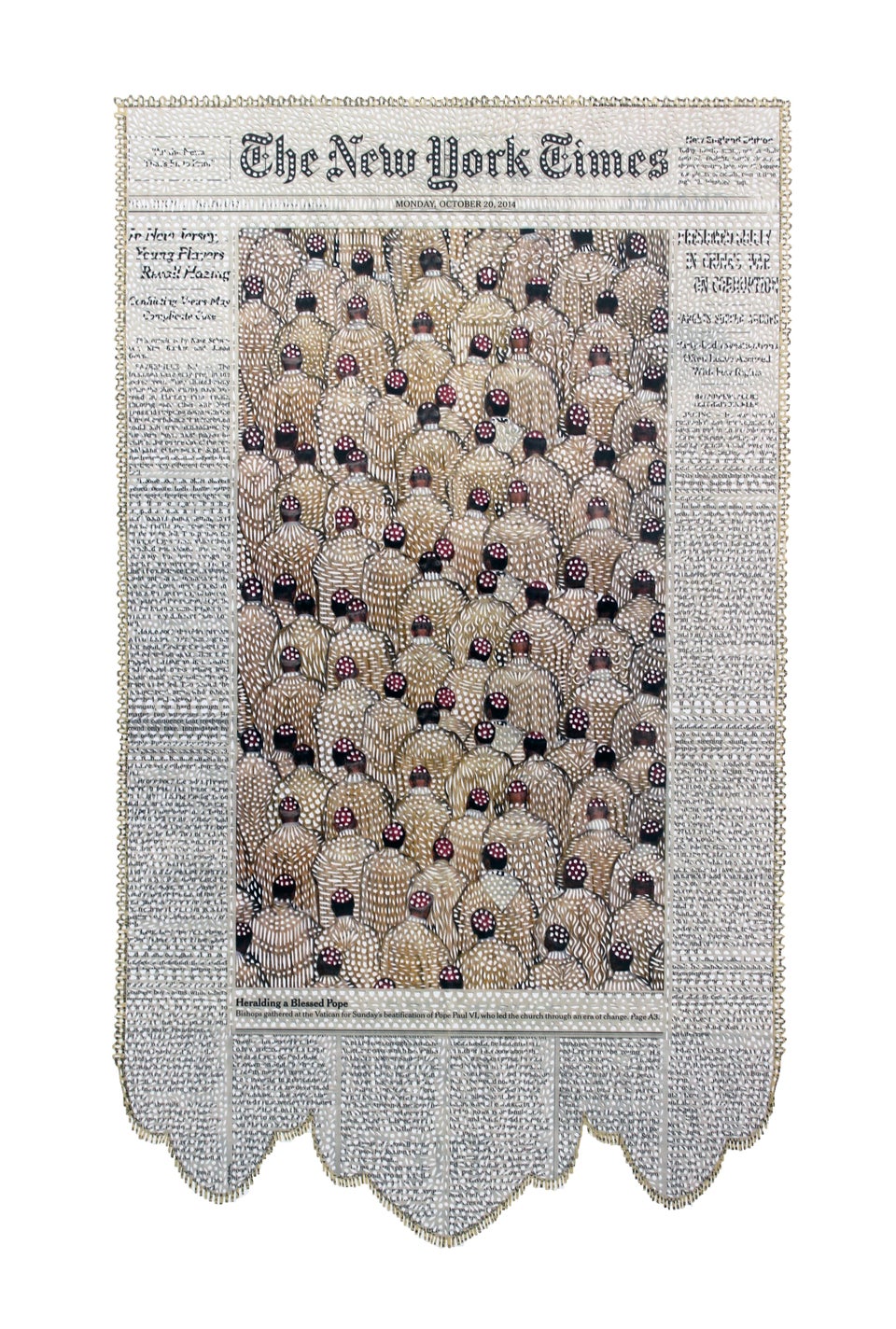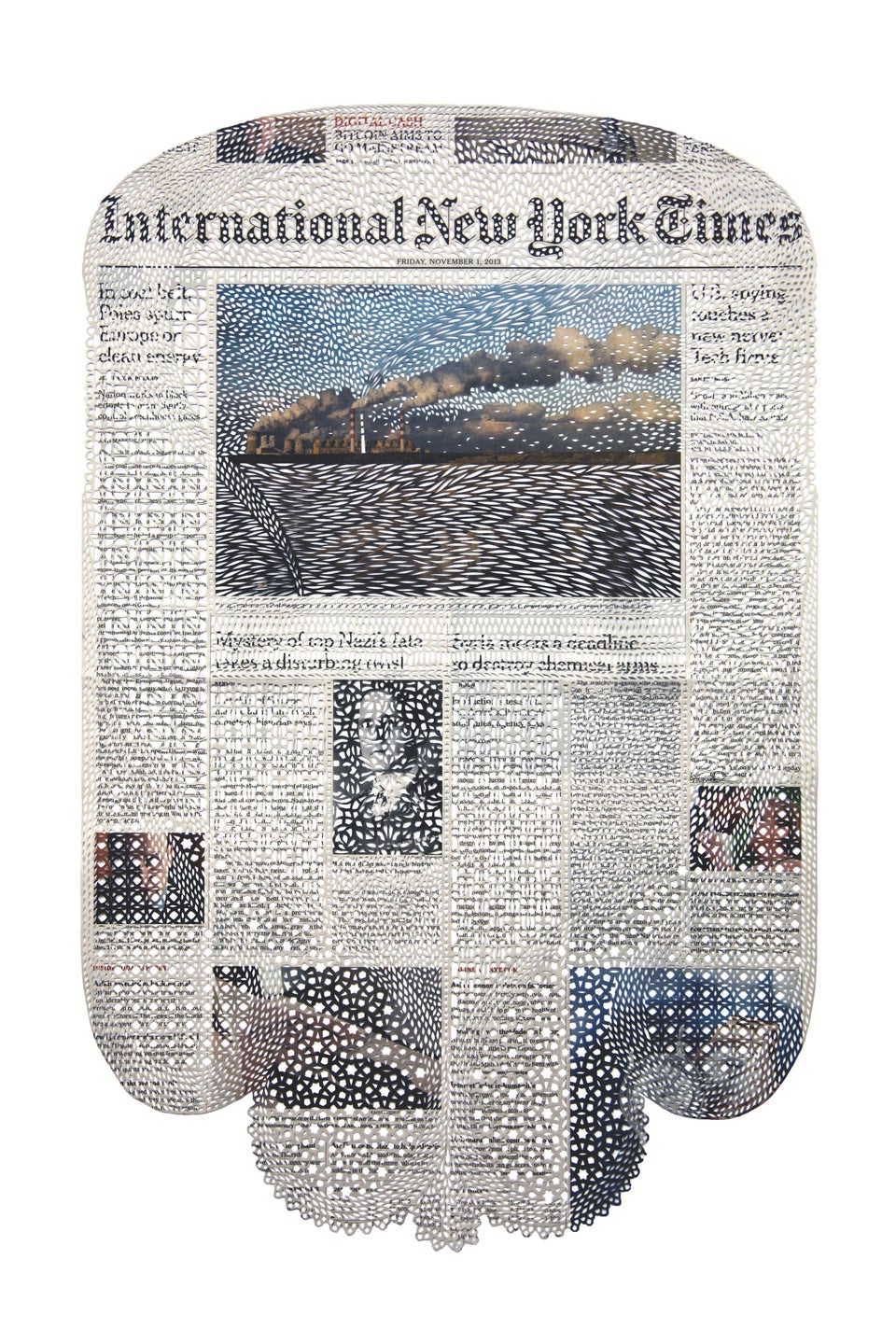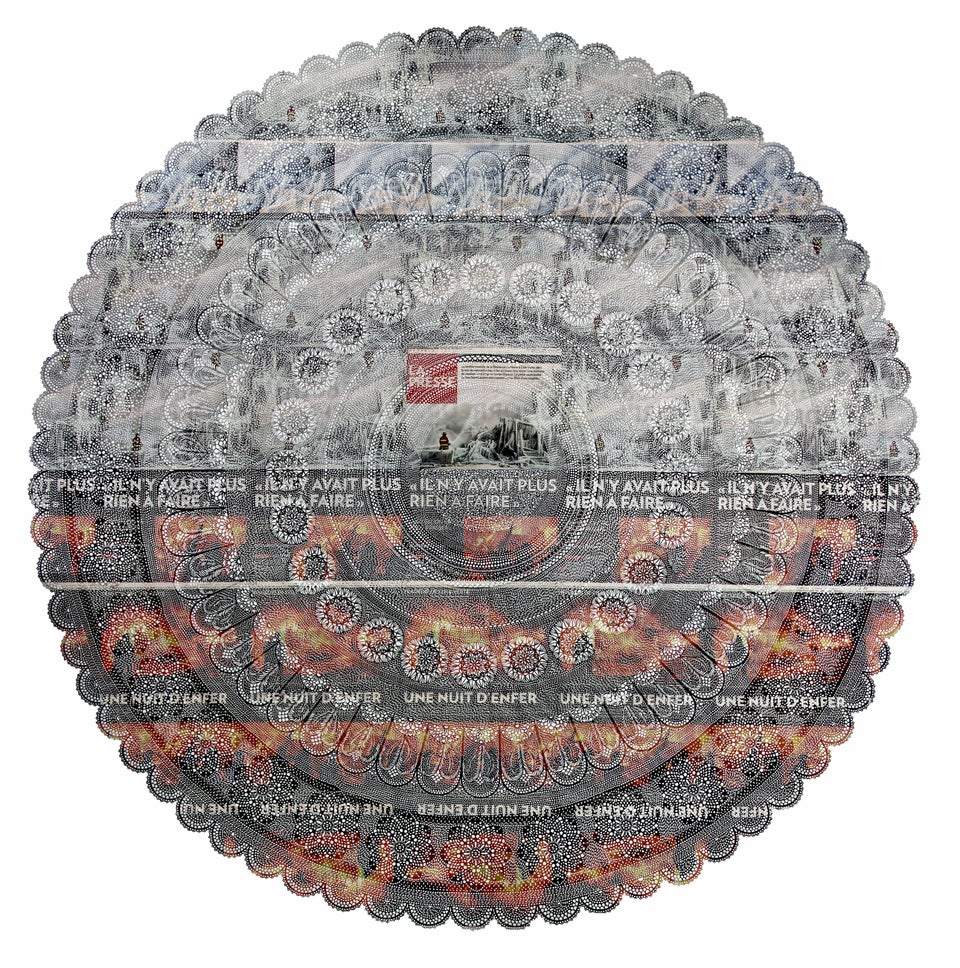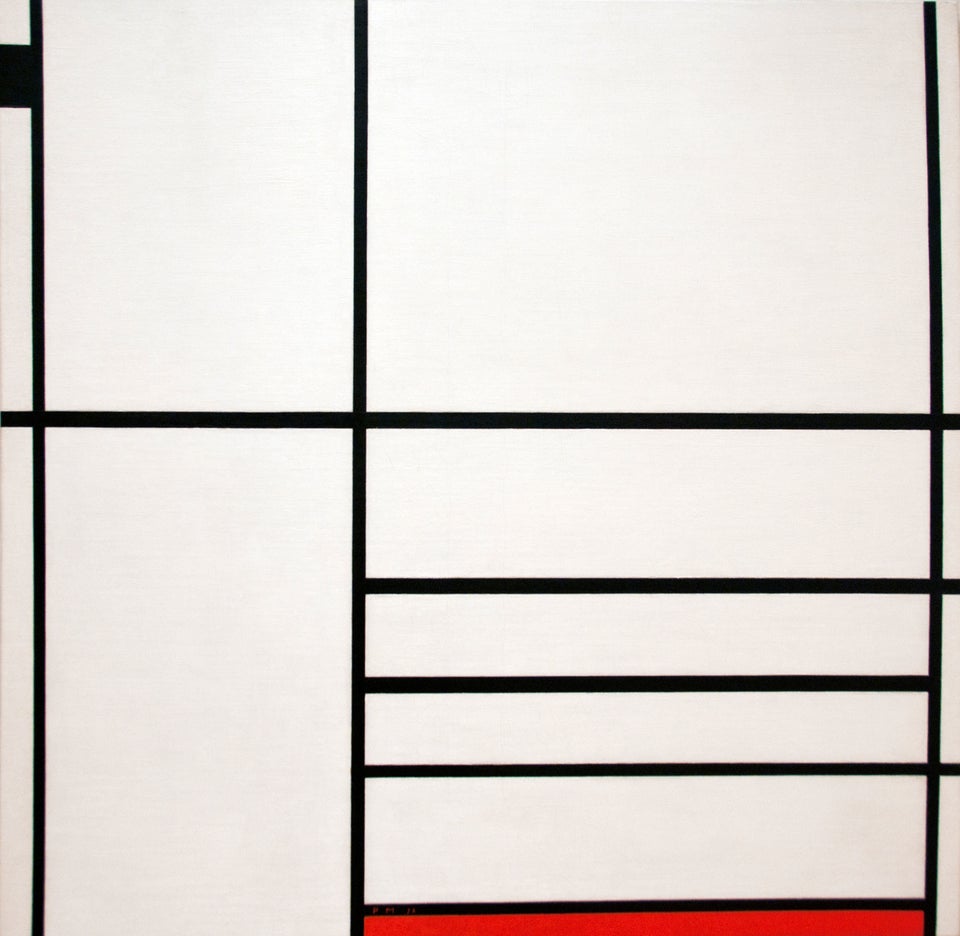 The Art of Vandalism
Popular in the Community