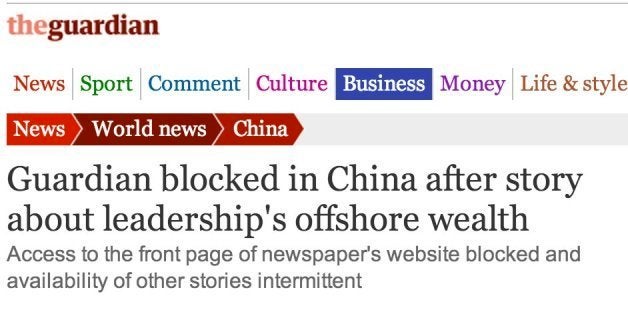 The Guardian and several news organizations had their websites blocked in China Wednesday after publishing stories revealing that China's president and other top political leaders have used offshore holding companies.
The Guardian said its website was "partially blocked" after publishing this report accusing president Xi Jinping's brother-in-law, former premier Wen Jiabao's son and son-in-law, and more than a dozen others of transferring money overseas. The information came from leaked documents detailing financial records from the British Virgin Islands.
The International Consortium of Investigative Journalists (which first received the leaked documents), Australia's Global Mail and the Spanish website El Pais have also been blocked, according to the Independent.
Before You Go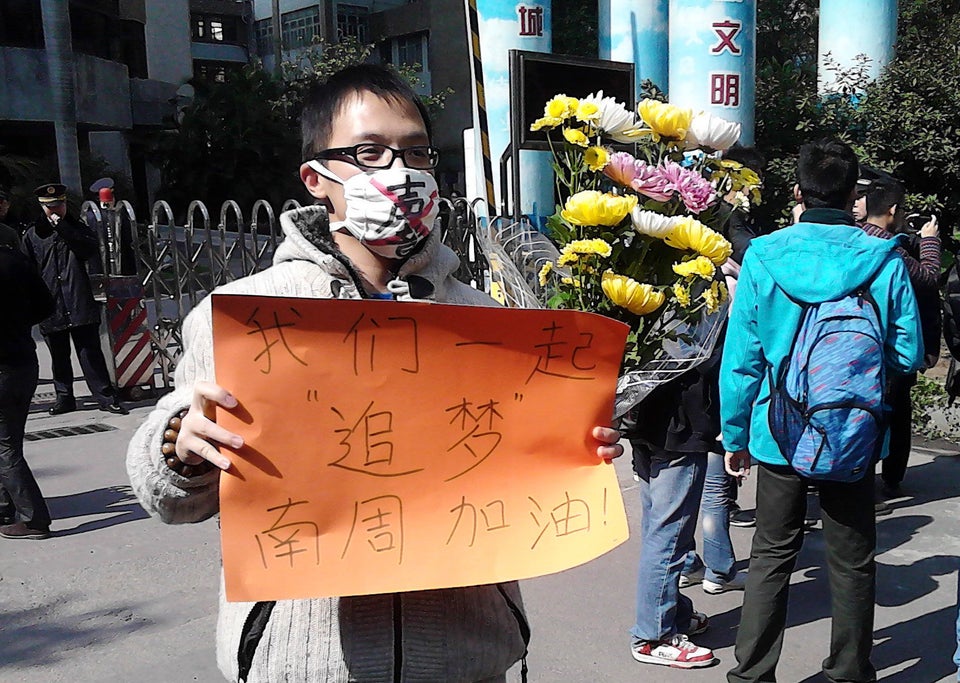 Chinese Newspapers
Popular in the Community