Newspaper front pages across the country stressed one major point to readers on Tuesday: go vote.
While some papers led Election Day coverage with large photos of President Obama and Gov. Mitt Romney, headlines largely focused on the electorate. "Now Your Voice Rises Above The Noise," read a headline splashed across the Detroit Free Press' front page, accompanied by an image of a round, patriotic "VOTE" button.
Other papers led with stories describing winning scenarios for either candidate. "Who Will Win? Look For These Early Clues," read the headline on the front page of Kentucky's Lexington Herald-Leader. And some papers used election day as a final opportunity to stress the endorsement of a particular candidate. The New York Post's cover featured an image of an empty oval office with the headline, "All This Office Needs Is A Leader, America Must Elect Romney Today."
View the slideshow below to see how papers around the country covered Election Day.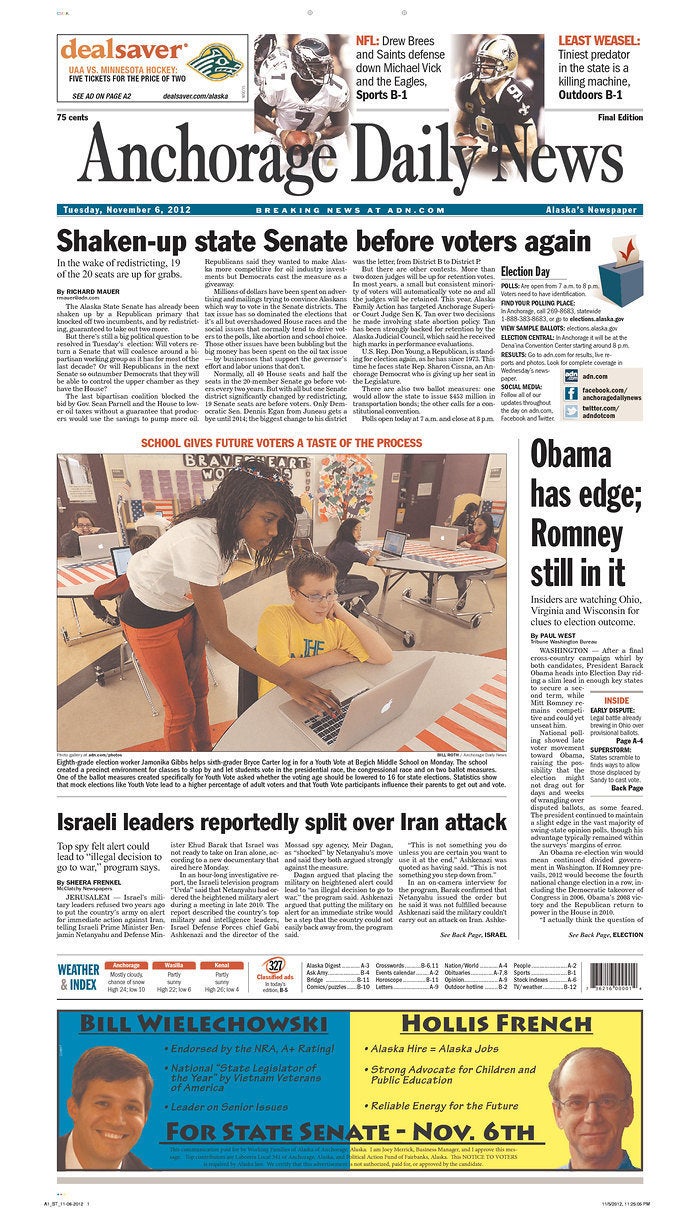 Newspaper Front Pages: Election Day 2012
All images are courtesy of the Newseum
Popular in the Community