The Newspaper Guild of New York and New York Times staffers angrily responded to the latest roadblock in contract talks on Thursday.
The negotiations took a dramatic twist on Tuesday when the paper's management proposed two separate contracts for digital and print employees. The Newspaper Guild of New York blasted the decision as a "hostile move." Meanwhile, the Times said that it too wanted a single contract, but alleged that the union refused to commit to negotiating one.
In a statement obtained by The Huffington Post, the Guild charged that the paper was "disingenuously" portraying its position. "What we told Times management during the July 17 talks is that we're not waiving that right, but that we intend to continue bargaining toward a unified contract," the statement read.
Employees also hit out at the Times' response in a Youtube video, called "NY Times blows up contract talks with Guild," on Thursday. The video featured several staff members urging the paper to agree to a "fair contract."

"If corporate management continues to show disrespect for its journalists, the best and brightest will leave the Times," said staff editor Clay Risen. Dan Wakin, who has been a reporter at the Times for twelve years, added, "It's already happening."
The union has speculated that the paper wants to impose a pension freeze and increased working hours on employees through a measure called an impasse.
"If impasse is declared, the Guild would challenge the move at the National Labor Relations Board. A strike authorization vote, members' only other recourse, is another option," the Guild said in a statement on Tuesday.
Thursday's video marks the latest development in the talks, which have stretched on for over a year. The internal strife at the Times became public last December, when employees signed an open letter objecting to management's call to freeze pensions and end independent health care plans. Since then, staffers have protested outside editorial and shareholder meetings, and condemned the proposals in a series of videos.
Below, read the full text of the Guild's statement:
Dear Guild Members,

Times management issued a statement late yesterday disingenuously claiming the Guild had refused to commit to bargaining a unified contract for newspaper and digital employees.

As we've said all along, we're all in favor of a unified contract and we always have been. In fact, we've gone through 17 months of contract negotiations on the assumption that we're going achieve that goal. Most, if not all, of the tentative agreements we've reached with management assume a unified contract.

But, as a responsible representative of its members, the Guild cannot casually waive the legal rights that it has. One of those rights is to maintain the dual-contract status quo in the event the talks go very badly. Why inflict a bad contract on two sets of members? What we told Times management during the July 17 talks is that we're not waiving that right, but that we intend to continue bargaining toward a unified contract. Like anything else, Guild negotiators alone cannot combine the two contracts. Legally, that can be done only by a vote of the members of the newspaper unit and of the digital unit during the ratification process for a new combined contract. We are a democratic union and are committed to that process.

Management and its lawyers have long known our position. They know what our members' rights are and they know that we're not about to waive them. They know it because we sent them a letter in March telling them so (see attachment). Yet despite knowing our position – and the fact that we've come a long way in these talks on the assumption that we're going to wind up with a unified contract – they insisted on needlessly pressing the point.

By putting their dual-contract alternative on the table on Tuesday, management negotiators went out of their way to throw a wrench in the talks. It's a hostile move. It's a transparent legal maneuver to set us up for a declaration of impasse. And it could undo most, if not all, of the tentative agreements already achieved.

It's also a diversionary tactic. Times negotiators want to keep you from focusing on the fact that they still have an odious set of proposals on the table:

· No wage increase for 2011; a meager 1 percent raise with no retro for 2012; and an equally meager 1 percent "bonus" for 2013

· A tiny increase in health care fund contributions (for which The Times pays less than half than most other companies its size), which means that you will almost definitely have to pay even more for medical benefits that probably will have to be reduced

· A reduction in overtime pay for most employees

· Slashing severance pay and buyouts in half

The latest company proposal(s) contain NO movement on any of those issues, and that will certainly set you back where it counts most: in your pocketbooks and wallets.

Before this happened, we sincerely believed that we were on the road to getting a unified contract that would be good for digital and newspaper members alike, while giving management the relief it sought. Now, we don't know what to think.

Despite this act of hostility, with your help and support we'll keep doing the best we can to get the best agreement possible.

In Unity,

The Guild Bargaining Committee
Bill O'Meara, New York Guild President
Peter Szekely, Secretary-Treasurer
Anthony Napoli, Local Representative
Grant Glickson, Unit Chairperson
Mindy Matthews, Grievance Chairperson
Steve Berman
Deborah Bratton
Dan Gold
Karen Grzelewski
Monica Johnson
Brian Leary
Thomas Lin
Steve Myers
Donald G. McNeil
Erik Piepenburg
Michael Powell
Related
Before You Go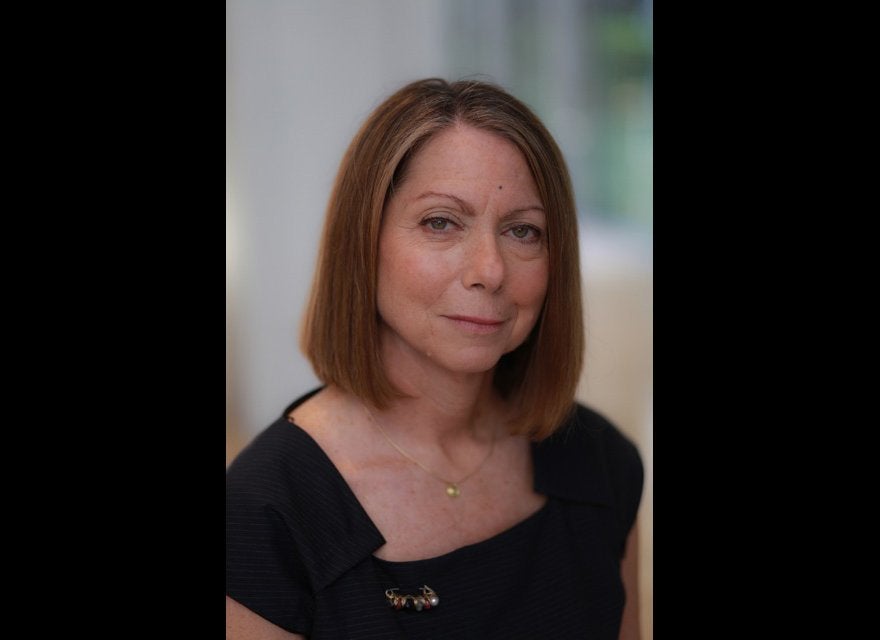 New York Times
Popular in the Community